Picture yourself wandering through enchanting landscapes, immersed in the rich tapestry of Europe's captivating cultures. Embark on this extraordinary journey? Parlo Tours. As the eagerly anticipated MATTA Fair 2023 draws near, we're thrilled to unveil our exceptional array of European destination tours that promise to leave you spellbound. Whether you're a seasoned traveler or new to exploration, Parlo Tours has meticulously designed itineraries to satisfy every wanderlust-filled heart.
Europe, a realm of historical treasures, diverse traditions, and awe-inspiring vistas, beckons the travel enthusiast in all of us. From the cobblestone streets to the ancient castles, each corner of this continent narrates stories that span ages. If you've longed for an unforgettable immersive European escapade, your search ends here at Parlo Tours.
Here's a sneak peek into some of the exciting European destinations and product tours that Parlo Tours has to offer:
1. Nofilter Switzerland: 10 Days & 7 Nights (SEZG / SEZGG)
Immerse yourself in Switzerland's allure, where stunning lakes—Zurich, Lucerne, and Geneva—beckon with unique charm. Venture to Jungfraujoch, the "Top of Europe," for an icy wonderland and panoramic views atop the Jungfrau Railway. The towering Mount Jungfrau, a UNESCO site, stands at 3454m, awe-inspiring in its grandeur.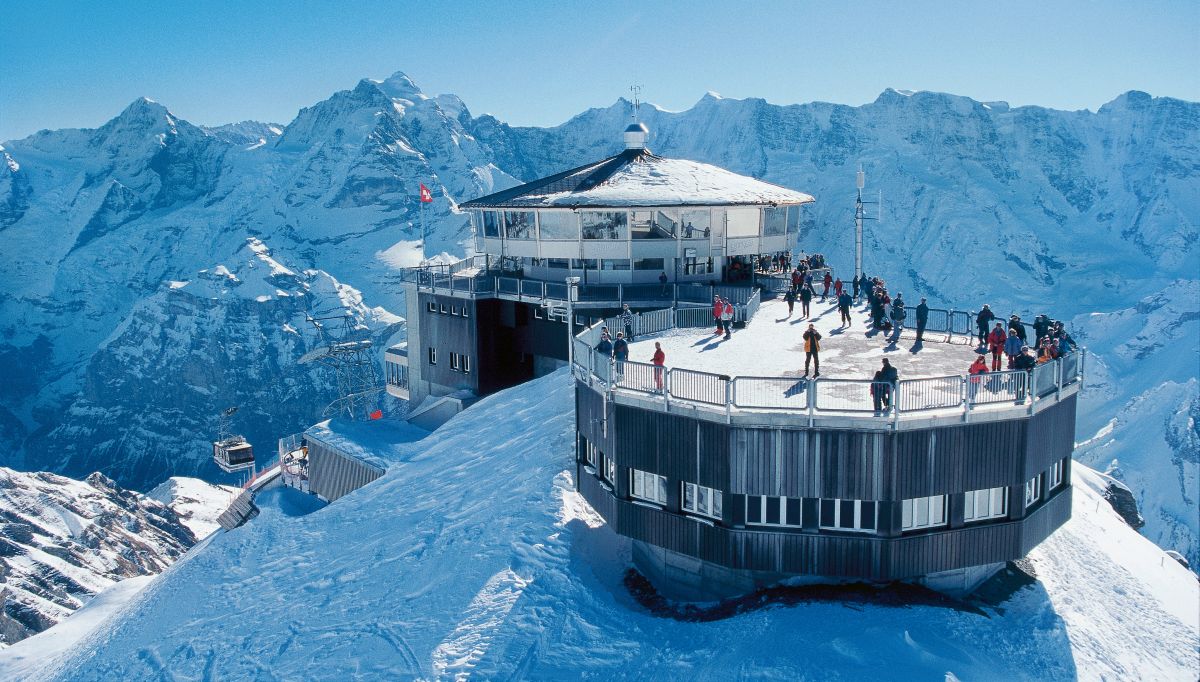 Embark on Glacier 3000's Alpine adventure, a playground of thrilling pursuits amidst captivating mountain vistas. UNESCO-listed Lavaux vineyards offer exquisite wines against a backdrop of Lake Geneva's beauty. Traverse Gstaad to Montreux aboard the Golden Pass Panoramic Train, a visual feast of landscapes.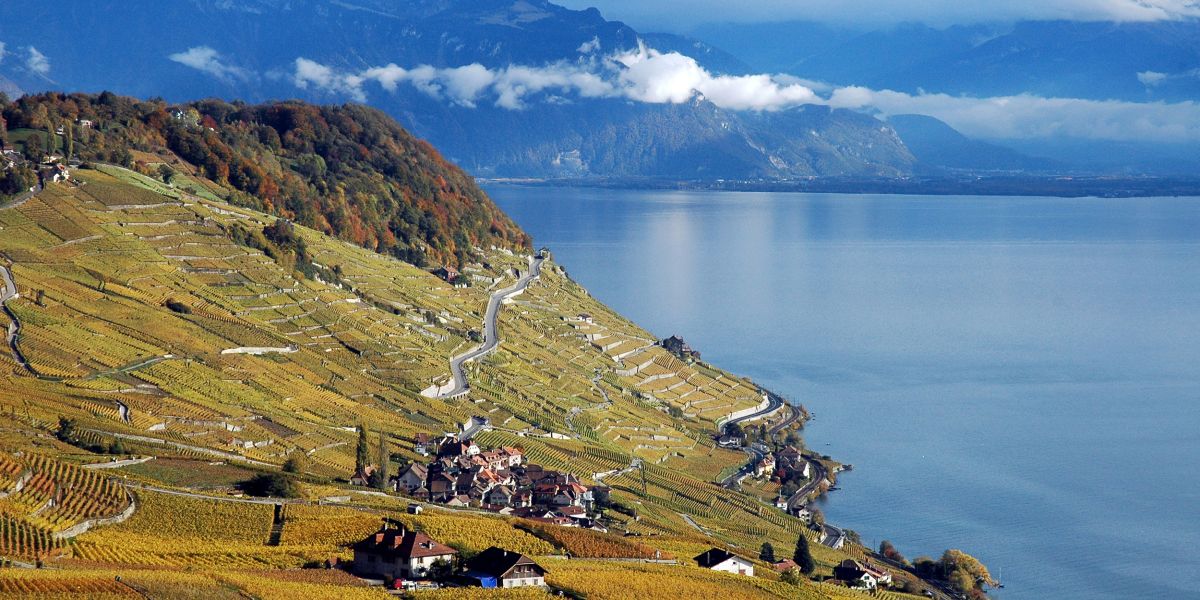 Experience Swiss culture with Interlaken's folkloric show, then indulge in shopping at Bucherer for luxury, La Maison du Gruyere Cheese for tradition, and La Maison Cailler Chocolate for Swiss sweetness. Switzerland is a haven for natural wonders, cultural riches, and shopping delights, promising unforgettable memories at every corner.
2. Switzerland Cool: 12 Days & 9 Nights (SEZZ)
Switzerland's breathtaking Alpine landscapes make it an ideal destination for a refreshing vacation. Escape the summer heat in the car-free towns of Zermatt and Saas-Fee, where charming architecture and serene ambience await. Experience glacier wonders at the Aletsch Glacier, the Alps' largest and UNESCO World Heritage site, and the captivating Rhone Glacier, accessible via cable cars and ice tunnels.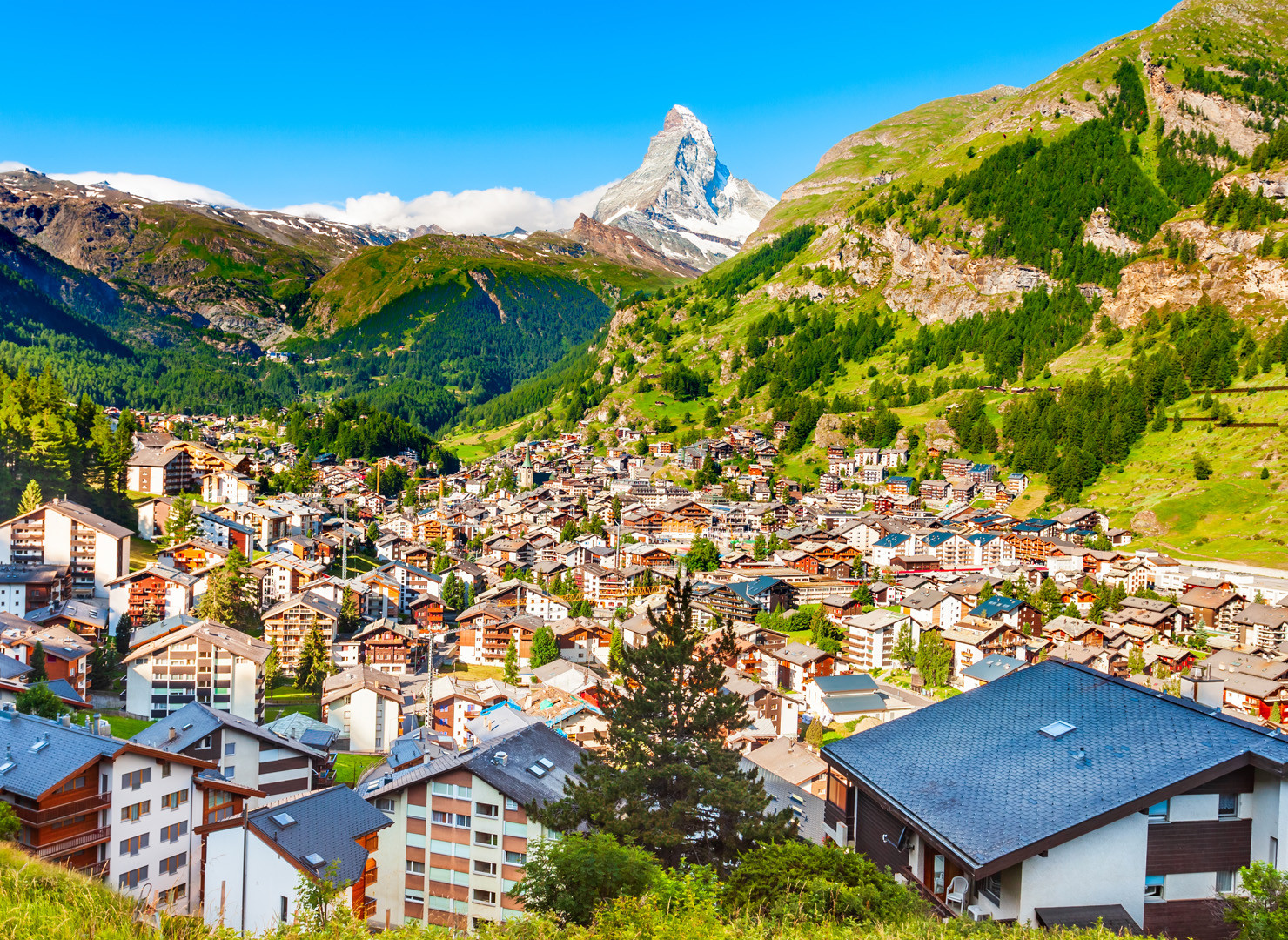 Embark on the renowned Glacier Express train journey for panoramic vistas of the Rhine Gorge and Oberalp Pass. For adventure, Glacier 3000 offers hiking, skiing, and a thrilling suspension bridge. Book lovers can explore the historic Abbey of St. Gallen Library, a UNESCO site boasting a collection of over 170,000 rare volumes. Switzerland promises a cool and enriching Alpine escape.
3. Switzerland & Italy: 11 Days & 8 Nights (SESI)
Why choose between Switzerland and Italy when you can have both? This 11-day tour seamlessly blends the best of both countries, offering a journey through Switzerland and beyond. Immerse yourself in Zermatt, a renowned car-free haven exuding tranquility. Uncover history in Chur's Old Town, Switzerland's oldest settlement.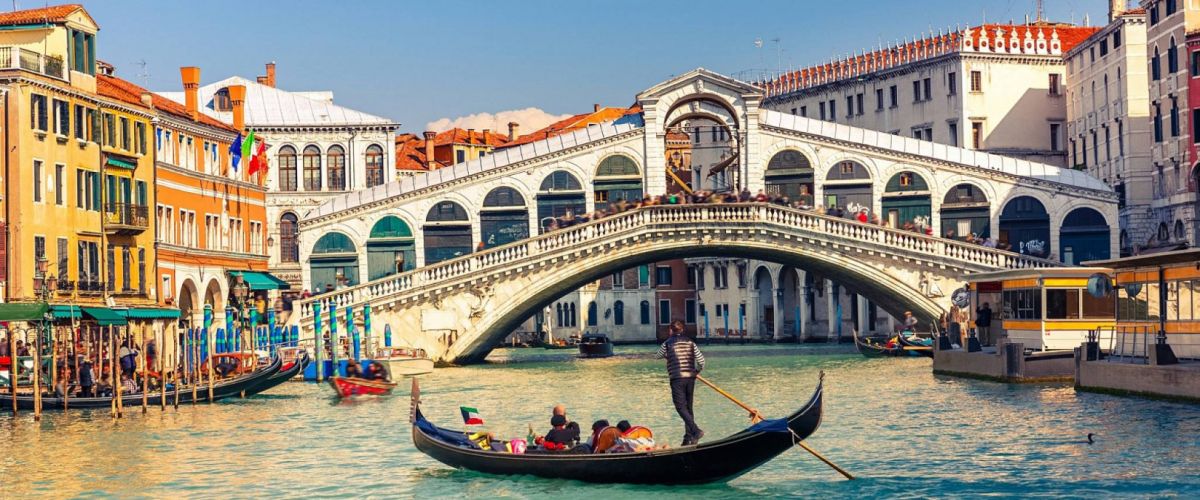 Traverse breathtaking landscapes on a Panoramic Train from Lucerne to Interlaken. Engage in a folkloric show and dinner in Interlaken, a melodic Swiss experience. Witness the Roman grandeur of the Verona Arena. Indulge in the allure of Bellagio, "Pearl of Lake Como." Fall in love with the romance of Venice's canals. Cruise along Lake Garda's beauty. Conclude with a shopping spree at Galleria Vittorio Emanuele II. Your journey awaits, full of diverse wonders.
4. Balkans & The Dalmatian Coast: 12 Days & 9 Nights (SEPL)
Step into the mesmerizing Balkans, where history, nature, and adventure intertwine for an unparalleled travel experience. From UNESCO World Heritage Sites to breathtaking landscapes, this region promises an unforgettable journey. Venture off the beaten path with this captivating tour that takes you through the Balkans and along the stunning Dalmatian Coast. Experience the cultural diversity and natural beauty of this lesser-explored region of Europe.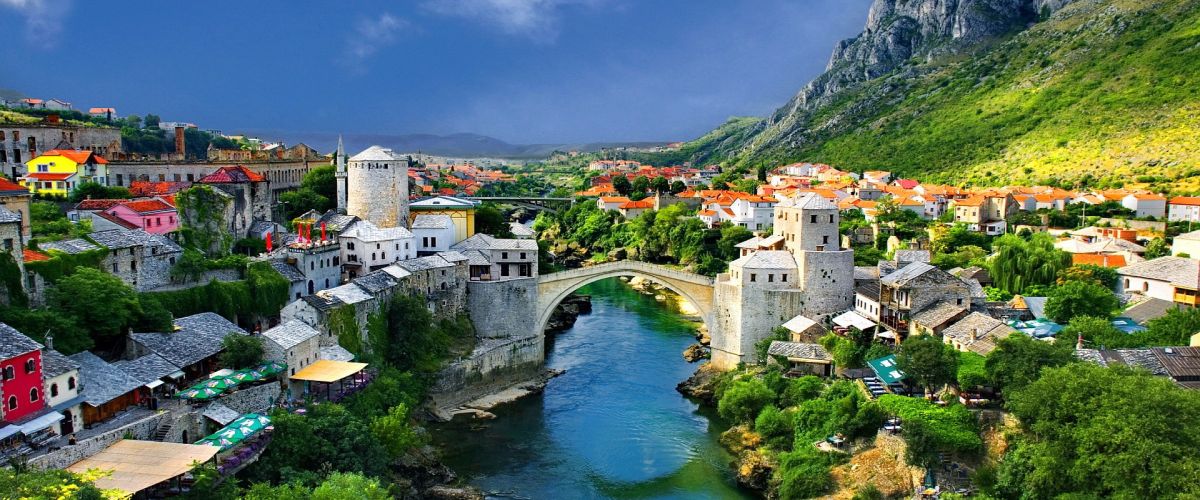 Explore Kotor's medieval old town in Montenegro, a UNESCO gem on the coast, and take in Dubrovnik's panoramic splendor from a cable car. Witness the iconic bridge in Mostar, symbolizing Bosnia and Herzegovina's history. Uncover the enigma of the Bosnian Pyramid in Visoko and lose yourself in Plitvice National Park's cascading waterfalls in Croatia. Zagreb's short funicular ride grants panoramic city views, while the historic Postojna Caves and Bled Castle in Slovenia offer unique adventures. The Balkans await, blending culture, nature, and history for an unforgettable journey.
5. Best of Spain & Portugal: 12 Days & 10 Nights (SEBL/SELB /SESM/SEBM)
Spain's rich cultural tapestry is showcased in its top destinations. Barcelona's Park Guell, a UNESCO site, features artistic gardens and structures, while the iconic Sagrada Familia Cathedral embodies Catalan culture and world architecture. The Dali Museum offers a surreal journey through Salvador Dali's art, and Tapas Food Tours delve into culinary traditions. Madrid's Royal Palace exhibits regal splendor, while Toledo Cathedral and the Alhambra Palace mesmerize with their architectural brilliance.
For a unique thrill, Finca El Castanar hosts mini bullfights, while Mijas provides a serene Andalucian escape. The intense passion of flamenco awaits, and Seville's Cathedral stands as a Gothic masterpiece. These destinations offer just a taste of Spain's multifaceted allure, inviting travelers to explore its heritage and charm.
6. Italy Signature: 9/10 Days & 7 Nights (SEVF/SEVR)
Discover the captivating essence of Spain through its rich culture, history, and architecture. Barcelona's iconic Park Guell, a UNESCO World Heritage Site, enchants artistic gardens and structures, while the ongoing construction of the Sagrada Familia Cathedral embodies Catalan and global architectural brilliance.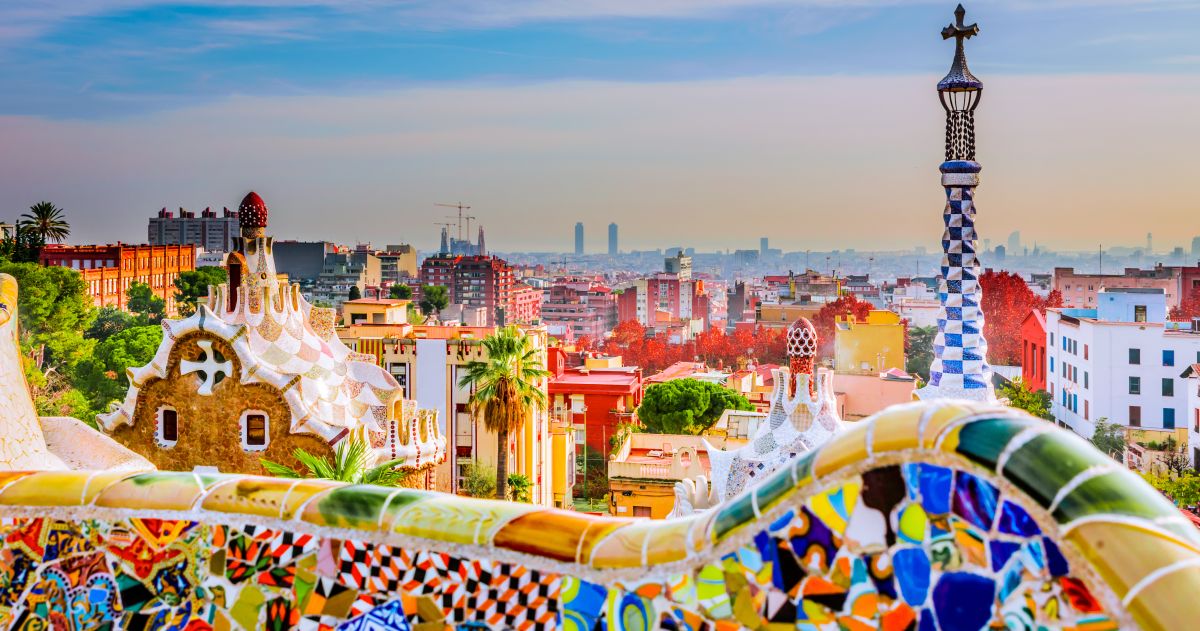 Art enthusiasts find solace in the Dali Museum's Surrealist treasures, and food aficionados can delve into tapas culture via Tapas Food Tours. Madrid's sprawling Royal Palace offers a regal historical immersion, while Toledo Cathedral's Gothic splendor and the Alhambra Palace's Moorish marvels are a testament to Spain's artistic heritage. Seville's grand Cathedral stands as the world's largest Gothic masterpiece, while a trip to Mijas offers a tranquil escape. Spain beckons with these attractions, encapsulating its allure within a tapestry of history and charm.
7. Southern Italy, Sicily & Malta: 11 Days & 8 Nights (SENM)
For history and culture buffs, Italy's UNESCO World Heritage sites are a must-see. Among its 55 sites, four stand out: the stunning Amalfi Coast, renowned for its turquoise waters and charming houses; the captivating Sassi di Matera, an ancient city carved into rocky ravines, inhabited for over 9,000 years; the unique Trulli Houses, cone-shaped structures in Puglia showcasing traditional rural architecture; and the ever-active Mt. Etna, a Sicilian volcano with breathtaking views.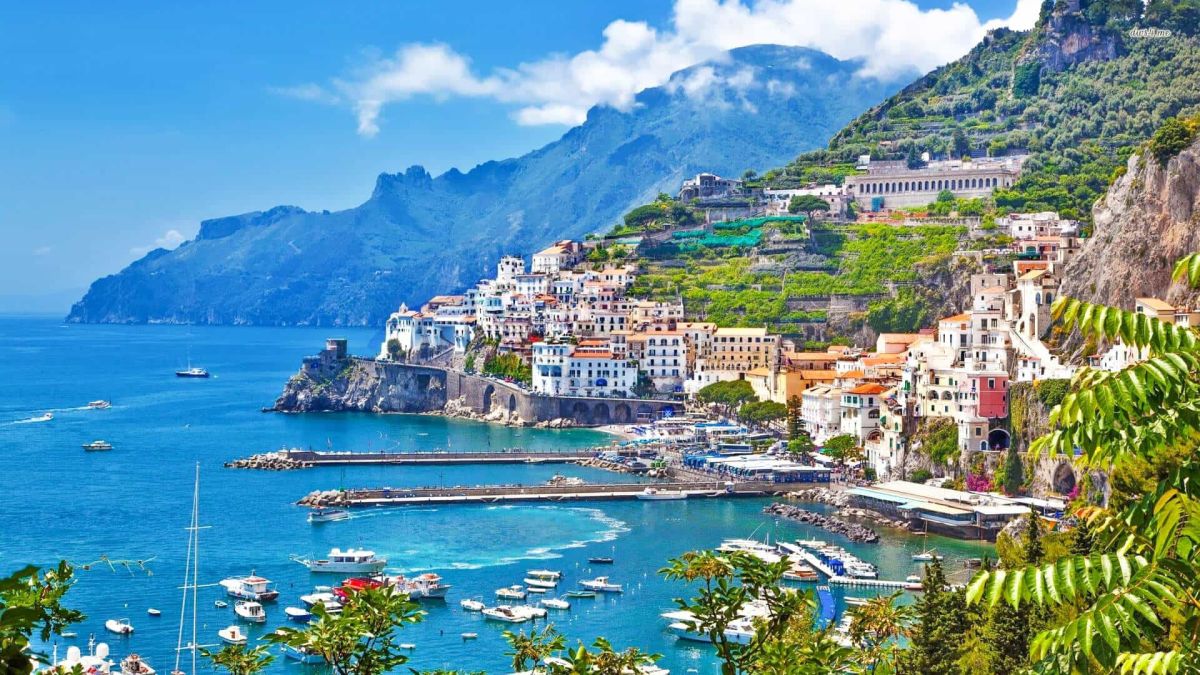 Capri Island, off Naples' coast, beckons with clear waters and a luxurious lifestyle, attracting artists and celebrities. Albea Cantina Museo, a winery in Alberobello's 16th-century church, offers a taste of the region's best wines. Malta, though small, boasts a rich history seen in its temples, churches, and Valletta's fortifications. Italy's UNESCO sites provide a blend of history, culture, and natural beauty, from the Amalfi Coast's allure to Malta's sun-soaked tranquility.
8. Western Europe: 12 Days & 9 Nights (SEZL)
Embark on a comprehensive tour of Western Europe, where you'll experience the diverse cultures and iconic landmarks of countries like France, Belgium, and the Netherlands.
Western Europe captivates travelers with its diverse attractions and delectable cuisine. From the exhilarating Mount Titlis Ice Flyer ride, offering sweeping views of pristine landscapes, to the cultural immersion of the Volendam fishing village and Zaanse Schans in the Netherlands, the region promises unforgettable experiences.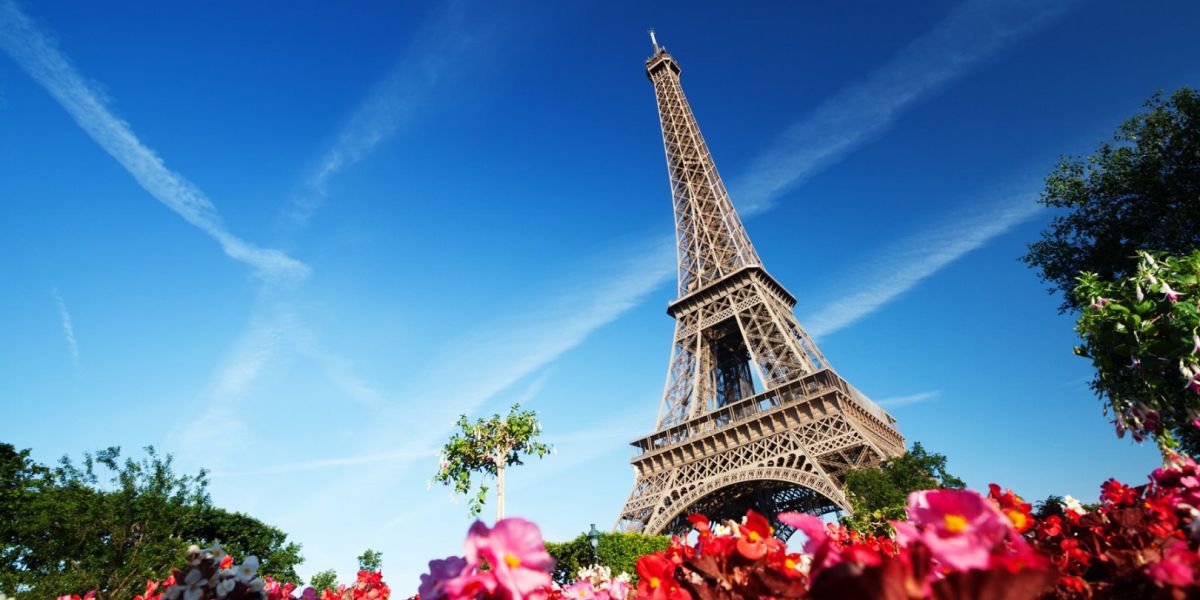 Paris, a cornerstone of Western Europe, boasts the iconic Eiffel Tower with panoramic city vistas and the revered Louvre Museum housing the Mona Lisa. Traveling to London via Eurostar grants coastal views before beholding the city's majesty from the London Eye. Culinary pleasures abound, from Swiss cheese fondue to French escargots, while shopping finds its zenith at Galeries Lafayette and Bicester Village. Western Europe beckons with its allure, promising cherished memories in every corner.
9. Imperial of Eastern Europe: 13 Days & 10 Nights (SEBV / SEHV / SEVB)
Uncover the imperial legacies of Eastern Europe as you traverse through historic cities, grand castles, and charming old towns in this 13-day adventure to experience a remarkable journey through these magnificent highlights. Cruise along the Danube River while enjoying dinner. Explore the Wieliczka Salt Mine Museum, the oldest salt enterprise in Polish history.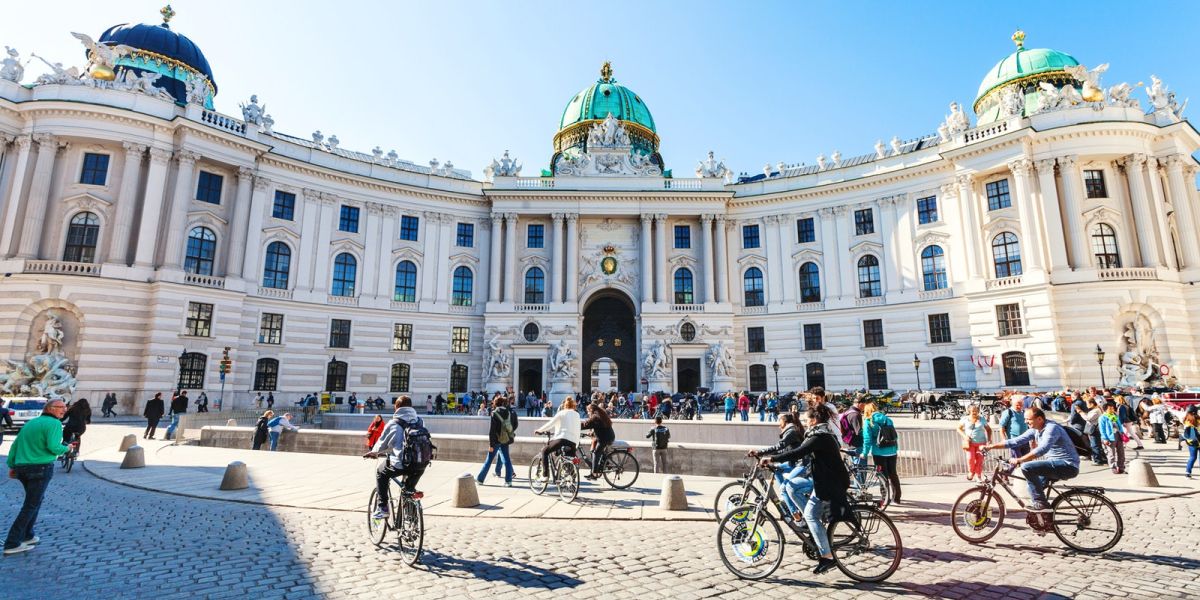 Visit the renowned Auschwitz Concentration Camp and delve into history. Discover the enchanting Prague Castle, the world's largest castle complex. Immerse yourself in Prague's charm with a vintage car tour. Experience the Czech Republic's famed spa town, Karlovy Vary. Lastly, witness the allure of Hallstatt, Austria's ancient and picturesque village.
10. Europe Bonanza (Best Buy): 8 Days & 6 Nights (SECZ / SEZC)
For those seeking fantastic value, the Europe Bonanza tour is a compact yet thrilling journey that covers multiple European highlights in just 8 days. Experience the essence of Europe through these captivating destinations. Montparnasse Tower offers a stunning Eiffel Tower view from its Panoramic Observation Deck, while Amsterdam Canal Cruise presents a magical journey along picturesque Dutch waterways.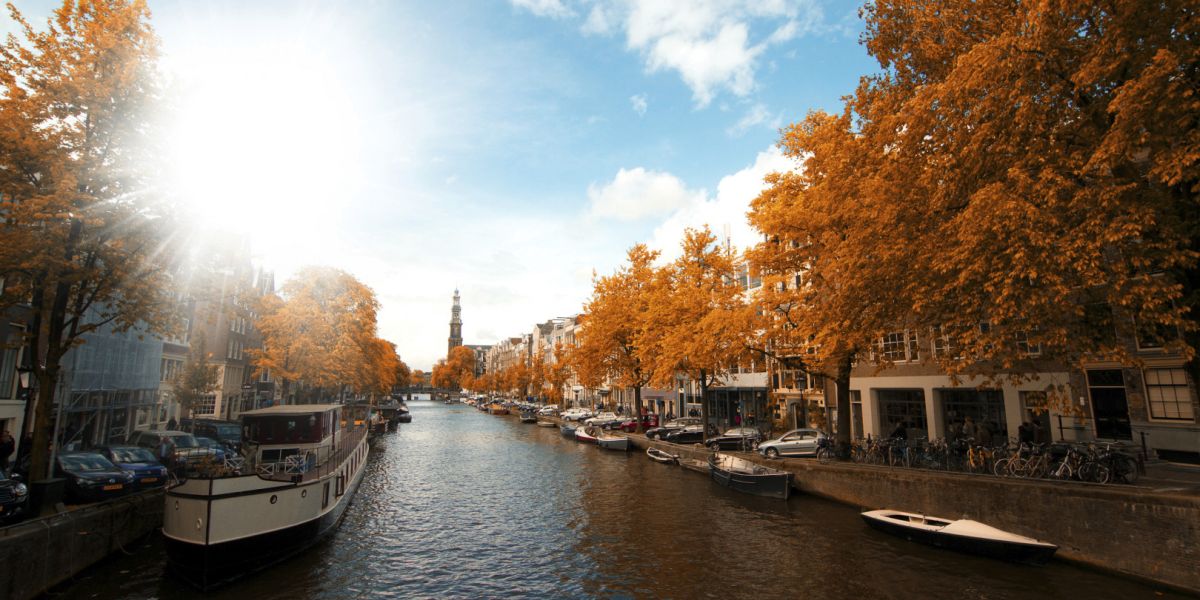 Discover the authentic allure of Volendam's traditional fishing village, and witness the charm of Zaanse Schans with its iconic windmills, wooden houses, and cultural delights. Finally, immerse yourself in the luxurious shopping haven of Galeries Lafayette, nestled in the heart of Paris.
11. Scenic Scandinavia & ITS Fjord: 13 Days & 10 Nights (SEHC)
Explore Scandinavia's allure with visits to two remarkable open-air museums: Skansen and Maihaugen. Skansen, nestled in Stockholm, stands as one of the world's largest and oldest open-air museums, showcasing over 150 traditional Swedish structures that provide insight into historical living and working conditions. Maihaugen, situated in Lillehammer, Norway, spans more than 200 acres and boasts over 200 buildings, offering a captivating journey through Norway's cultural heritage.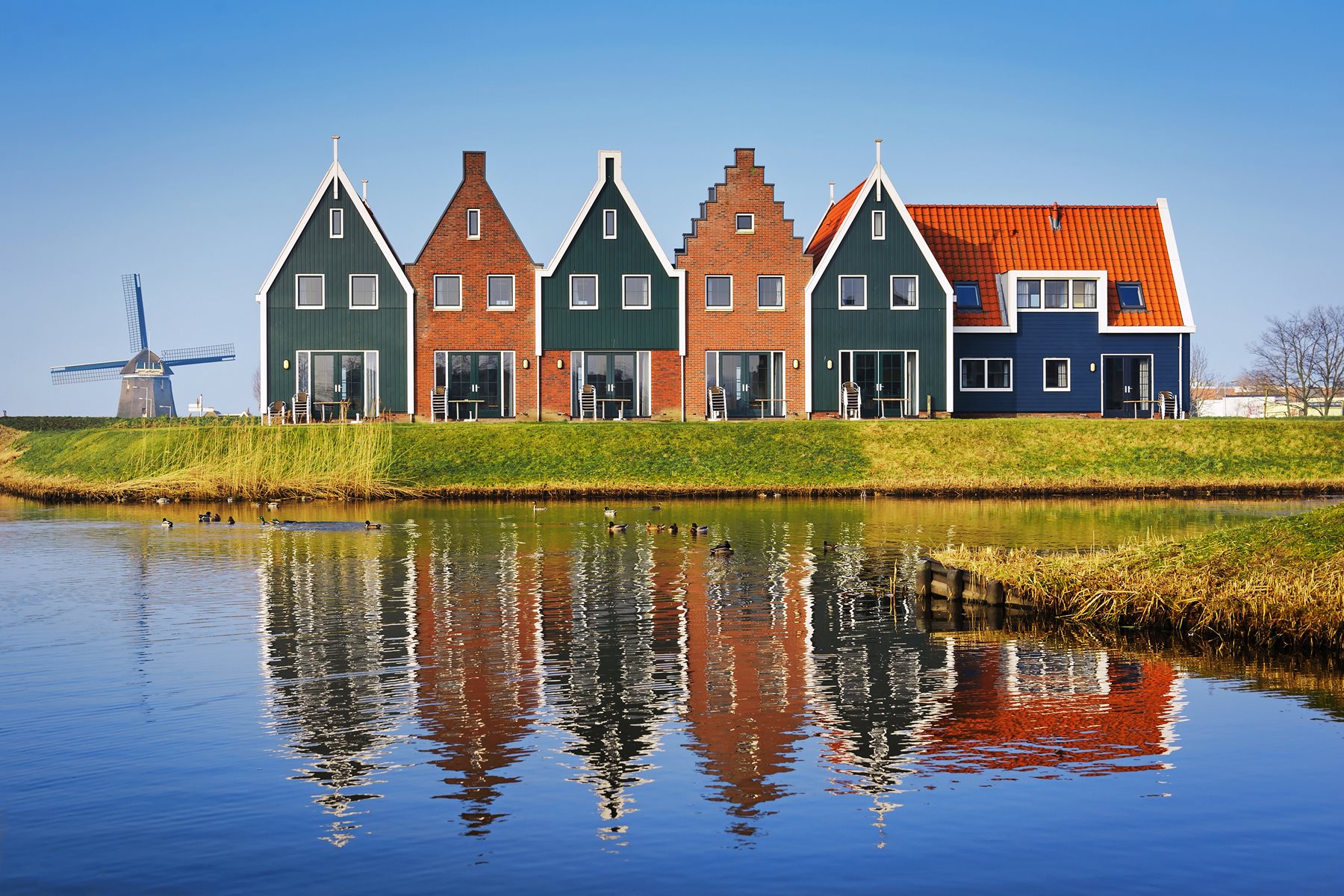 Embark on an artistic journey through Stockholm's subway system, often dubbed the "world's longest art gallery." Geiranger Fjord, a UNESCO World Heritage site in Norway, enchants with its breathtaking beauty, accessible through captivating fjord cruises. Ascend to the summit of Mt. Hoven via the Loen Skylift cable car to savor panoramic views of mountains and fjords. Traverse the awe-inspiring Flam Railway, meandering through tunnels, over bridges, and alongside valleys, showcasing Norway's natural splendor. The Bergen Funicular grants a lofty view from Mt. Floyen, while Tivoli Gardens in Copenhagen offers thrilling amusement park experiences and cultural immersion in Scandinavia.
12. Iceland Aurora & Copenhagen: 10 Days & 8 Nights (SEIC)
Witness the magical Northern Lights in Iceland and explore the vibrant city of Copenhagen on this 10-day adventure that combines nature's wonders with urban sophistication. Experience the unforgettable wonder of the Blue Lagoon and explore Iceland's renowned attractions, including the Gullfoss waterfall, erupting Geysir, and Thingvellir Park.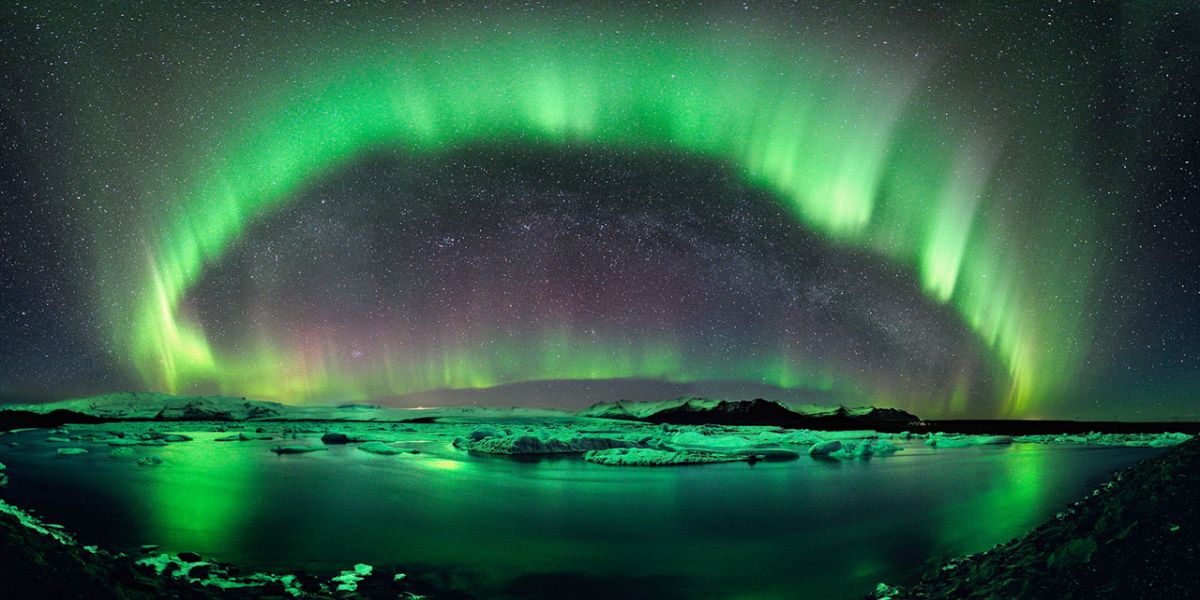 Engage in an incredible snowmobile adventure on the Myrdalsjokull Glacier, visit the iconic Skogafoss and Seljalandfoss waterfalls, and enjoy an amphibious boat tour at the Jokulsarlon Glacier. Complete your journey with a captivating Northern Lights Cruise Tour, witnessing the enchanting aurora borealis dance across the night sky from the sea. This comprehensive trip showcases the best of Iceland's natural beauty and phenomena.
13. Lifetime Experience in Arctic Circle: 10 Days & 7/8 Nights (SEOA / SEOH / SERR)
Embark on a transformative Arctic journey, where the ethereal Aurora Borealis illuminates the night and the enchanting Snow Hotel beckons. Encounter polar majesty at Ranua National Park and delve into Lapland's diverse tapestry. Indulge in the Arctic King Crab Safari, Ice Fishing on Lake Inari, and the serene magic of Igloo-style stays under starry skies.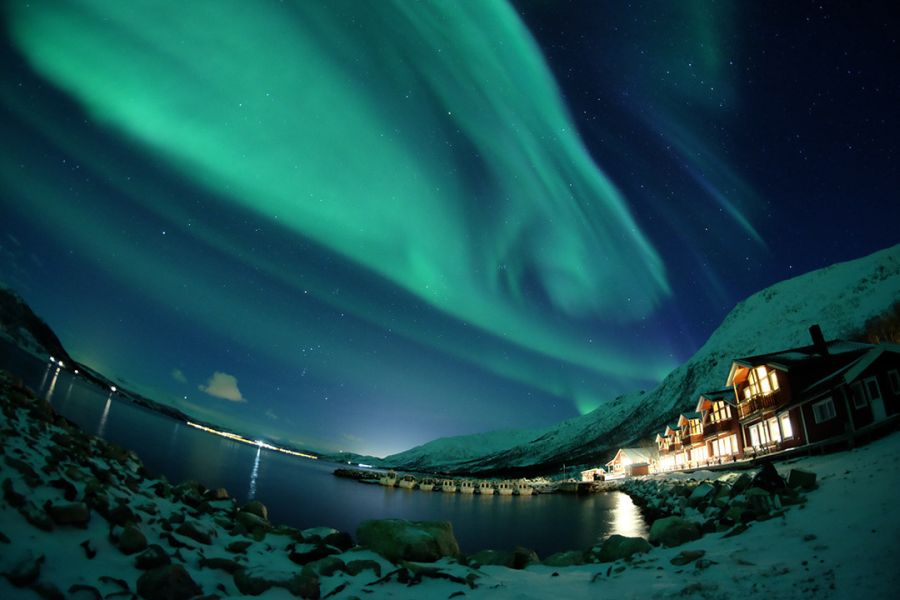 Discover Lapland's quintessence with must-do experiences. Witness the Aurora Borealis' splendor and mingle with polar bears at Ranua National Park. Relish the Arctic King Crab Safari and dig amethysts at Lampivaara. Glide through forests with Huskies, speed through snow on snowmobiles, and bask in Santa's presence. For an ultimate winter fantasy, slumber in an igloo, cocooned in Arctic allure.
14. Best of Germany: 10 Days & 7 Nights (SEMF)
From the historic streets of Berlin to the romantic Rhine Valley, this 10-day tour is a deep dive into the heart of Germany's culture, history, and natural splendor.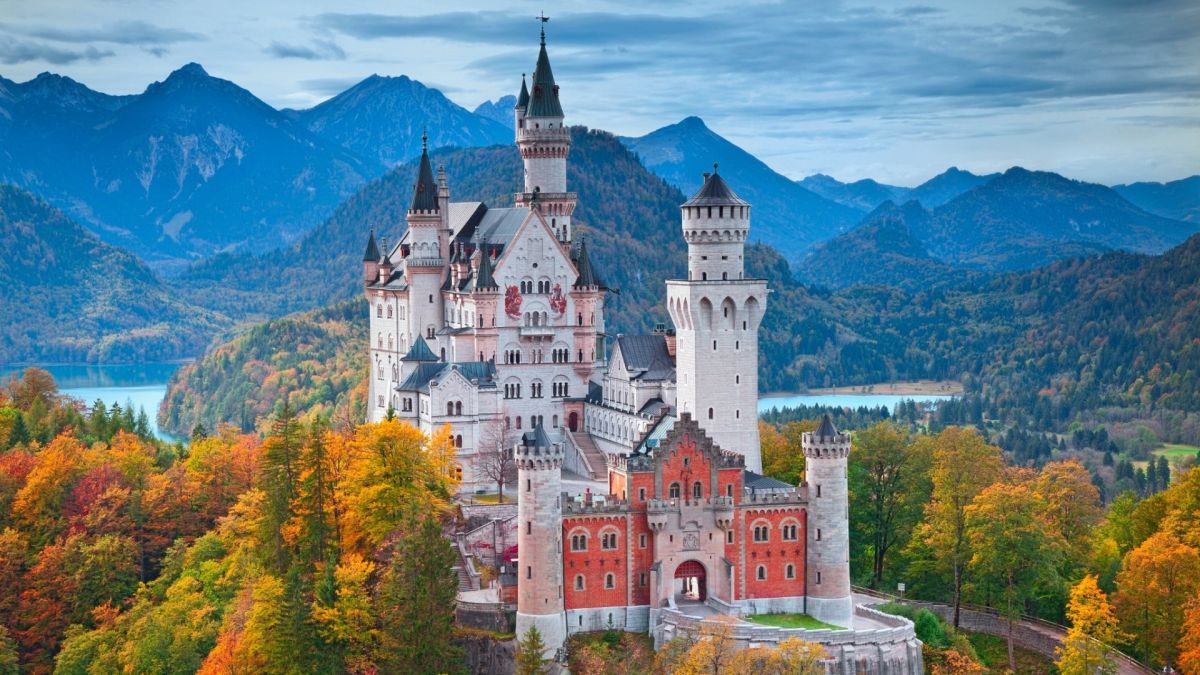 Explore the regal legacy of Bavaria with a visit to the iconic Neuschwanstein Castle, the crown jewel among the three enchanting palaces commissioned by Louis II. Perched atop a hill, this fairy-tale fortress offers a glimpse into history's grandeur. For a literal high point, venture to Zugspitze, Germany's pinnacle, and savor an exclusive 360º panorama. A true spectacle for nature lovers and adventurers alike.
surroundings. A journey through Germany wouldn't be complete without experiencing Hamburg's allure. Embark on a boat ride along Alster Lake and be captivated by the city's panorama - a tapestry of church spires, elegant bridges, and vibrant natural life adorning the lakeside. From Bavarian splendor to breathtaking vistas and historical retreats, Germany beckons with a medley of wonders waiting to be discovered.
15. French Riviera: 10 Days & 7 Nights (SENL)
Embark on a captivating exploration that traverses the French Riviera's highlights and beyond. Begin in Nice, a coastal gem boasting stunning beaches and the iconic Promenade des Anglais. Discover the art of fragrance at Galimard Perfume Factory, then step into history at Avignon's Palais des Papes, Europe's largest Gothic palace. Capture the essence of Avignon at the symbolic St Benezet Bridge, offering views of the Rhone River, and wander through the medieval charm of Yvoire village.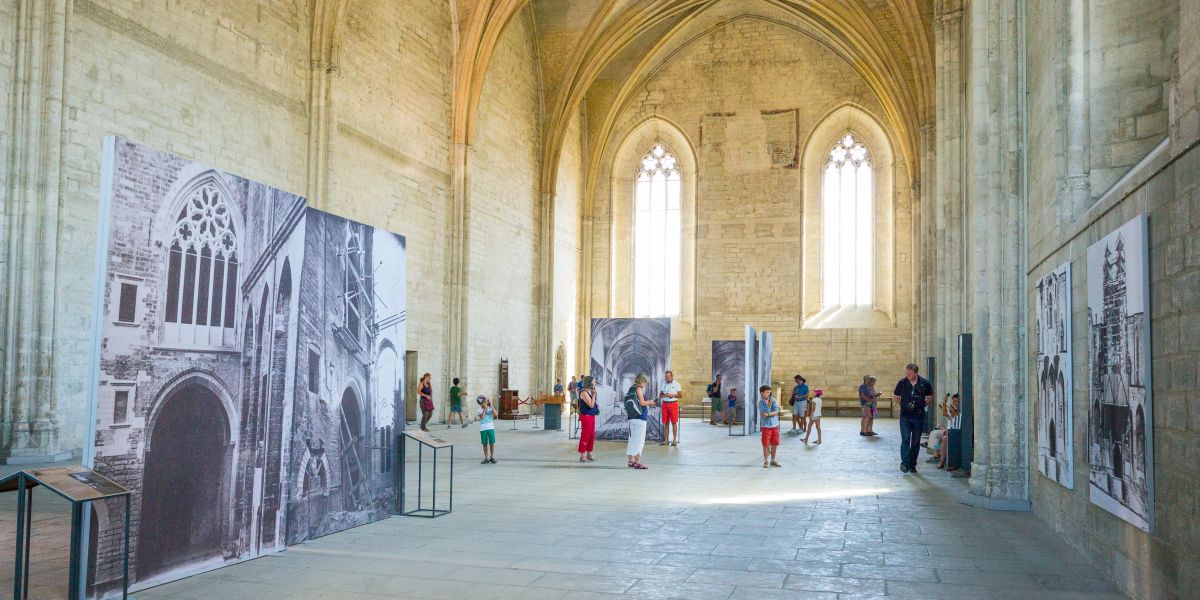 Experience the opulence of Monte Carlo in Monaco, then ascend to the Aiguille du Midi for breathtaking panoramas of the French Alps and Mont Blanc. Concluding your journey, return to Galimard Perfume Factory to delve into the intricacies of perfume craftsmanship. This meticulously curated itinerary seamlessly weaves together the cultural treasures, natural beauty, and scented artistry of the region, ensuring an unforgettable exploration of the French Riviera's allure.
16. Picturesque Greek Island: 10 Days & 7 Nights (SEAA)
Greece, a captivating European country renowned for its breathtaking landscapes, historical ruins, and pristine beaches, offers an essential experience for enthusiasts of culture, history, and natural beauty. The iconic Acropolis in Athens stands as a UNESCO World Heritage Site, housing the remarkable Parthenon and providing panoramic views of Athens, perfect for photography. Mykonos, nestled in the Aegean Sea, beckons with its vibrant nightlife, sandy beaches, and alluring coastal scenery, alongside picturesque windmills and quaint churches. Santorini, another gem in the Greek archipelago, enchants visitors with its renowned sunsets, showcased in the charming village of Oia, while also inviting exploration of local vineyards for a taste of the island's celebrated wines.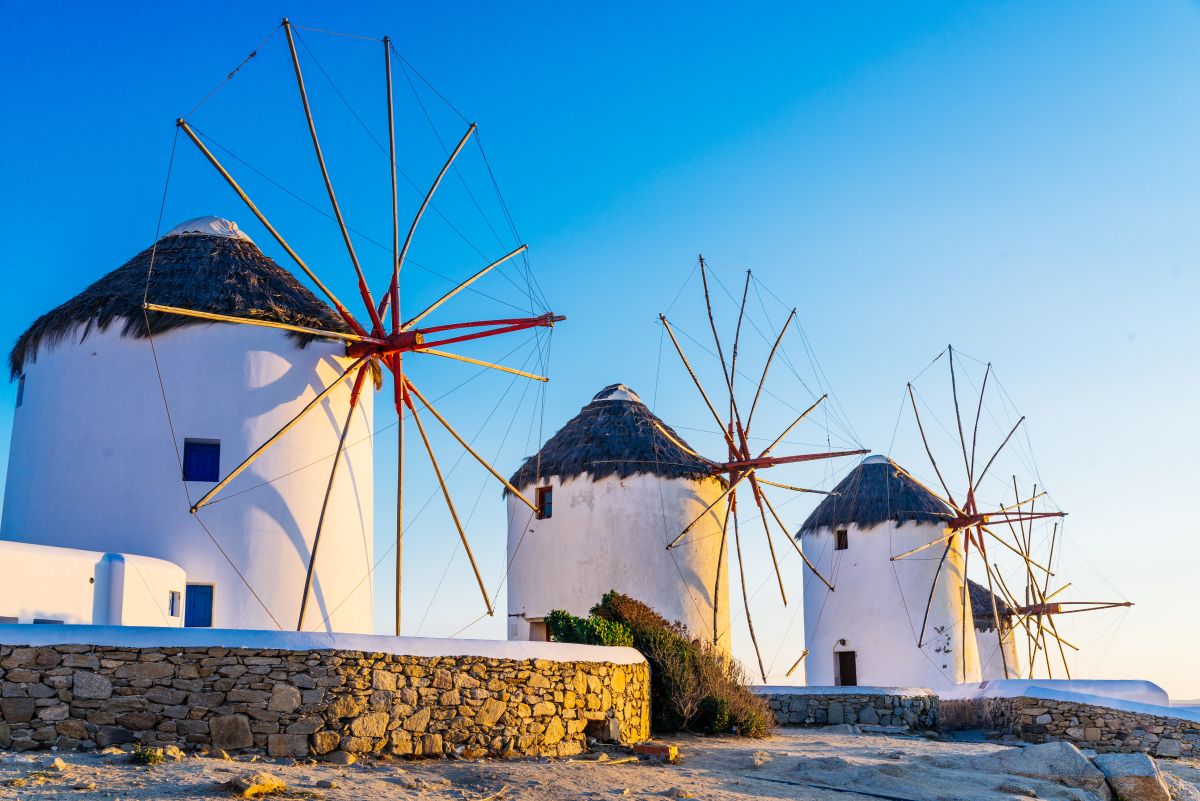 Moreover, a journey to Greece would be incomplete without embarking on a boat excursion to Navagio Shipwreck Beach, adorned with crystal-clear waters and a rusted shipwreck that has graced its shores since the 1980s. The enchanting Blue Caves, an array of sea caverns displaying striking blue waters, further contribute to an unforgettable experience. Notably, the Corinth Canal, a feat of engineering excellence, carves through solid rock to connect central Greece and the Peloponnese, offering ships a shortcut of over 400 kilometers. The canal's breathtaking view from the top adds to its allure, serving as a captivating backdrop for photographs that capture the essence of this remarkable country.
17. Scandinavia (Midnight Sun): 12 Days & 10 Nights (NEW)
Experience the ethereal beauty of the Midnight Sun in Scandinavia, where the sun never sets during the summer months, illuminating the landscapes in a golden glow. This is a new tour package so please inquire about this our sales agent on site.
Parlo Tours has curated an array of European experiences that cater to every traveler's taste and preference. Whether you're drawn to the historic charm of Western Europe, the natural wonders of Scandinavia, or the romantic allure of Italy, there's a Parlo Tours itinerary that's perfect for you. With expertly planned routes, comfortable accommodations, and knowledgeable guides, you can rest assured that your European journey with Parlo Tours will be nothing short of extraordinary.
Visit Parlo Tours today to learn more about these captivating European tours and start planning your dream vacation to the Old Continent. Your adventure awaits – let Parlo Tours be your guide to unlocking the magic of Europe.
Meet us at MATTA Fair 2023;
Date: 01.09.2023 - 03.09.2023
Venue: MITEC, KL
Booth No.: 2H23 (Hall 2)