Japan, a captivating blend of ancient traditions and cutting-edge modernity, stands as an unparalleled tourism spot. With its serene temples, picturesque cherry blossoms, futuristic cities, and world-renowned cuisine, Japan offers a diverse and immersive travel experience. From historic Kyoto to bustling Tokyo, Japan's cultural richness and natural beauty make it a top destination for travelers seeking a truly enchanting adventure.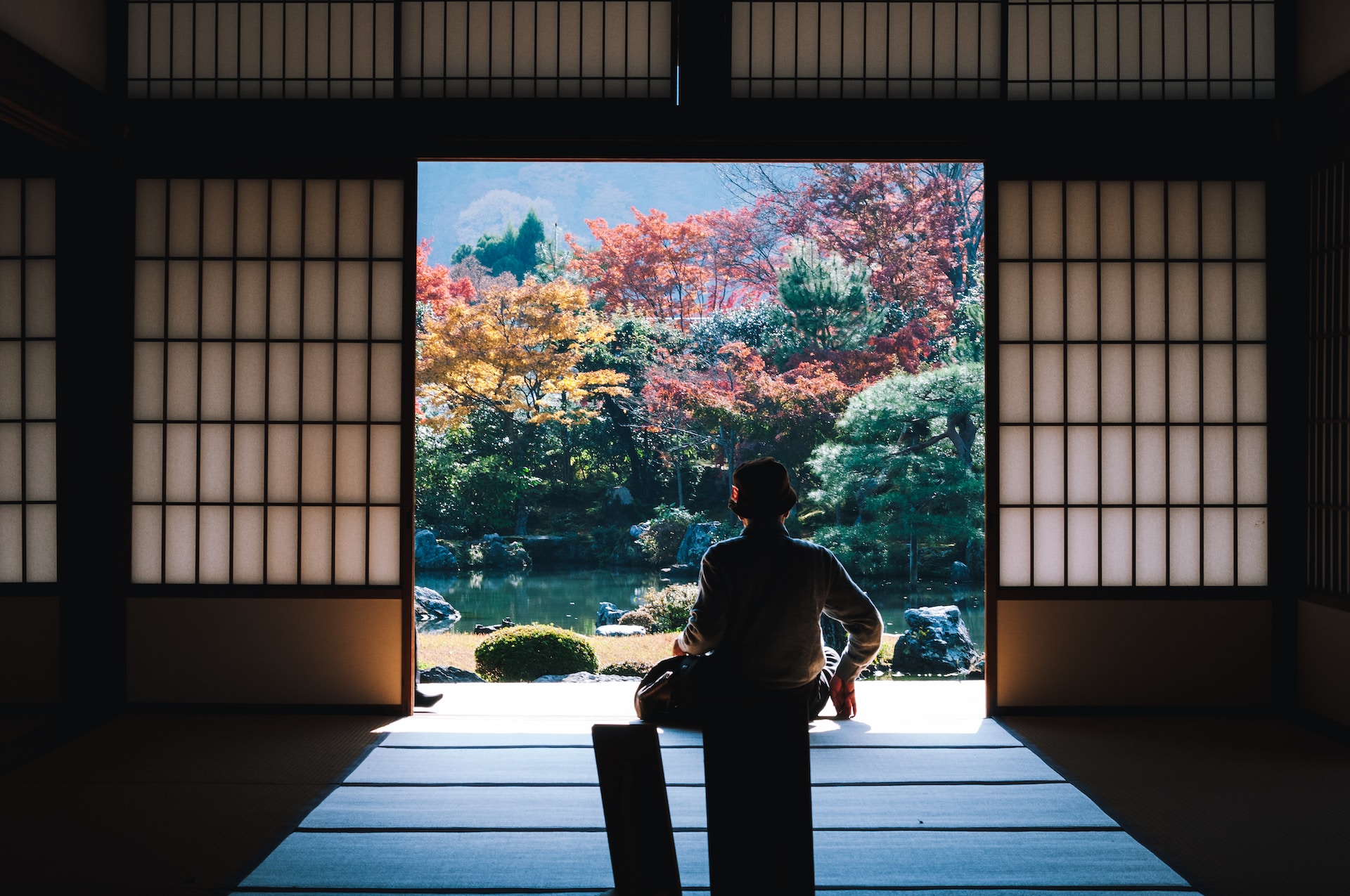 Edo Period

The Edo period, spanning from 1603 to 1868, stands as a defining era in Japan's history. Under the rule of the Tokugawa shogunate, the country experienced a prolonged period of peace and stability. During this time, the strict social hierarchy, governed by the samurai class at the top, defined Japanese society. The samurai were warriors who served regional lords, and their rigid code of conduct, known as Bushido, emphasized loyalty, honor, and discipline. While samurai culture prevailed, the merchant class, known as chonin, also gained prominence. Economic growth led to the rise of bustling cities, with Edo (modern-day Tokyo) becoming the world's largest city during that period.

Culturally, the Edo period was marked by artistic achievements and the flourishing of urban entertainment. Kabuki theater, ukiyo-e woodblock prints depicting scenes of everyday life and landscapes, and haiku poetry all thrived during this time. The emergence of a vibrant urban culture, coupled with strict government regulations, created a unique societal fabric. However, it was also an era of isolationist policies, limiting foreign influence and trade, which lasted until the Meiji Restoration in 1868, signaling Japan's transition into a modern, industrialized nation.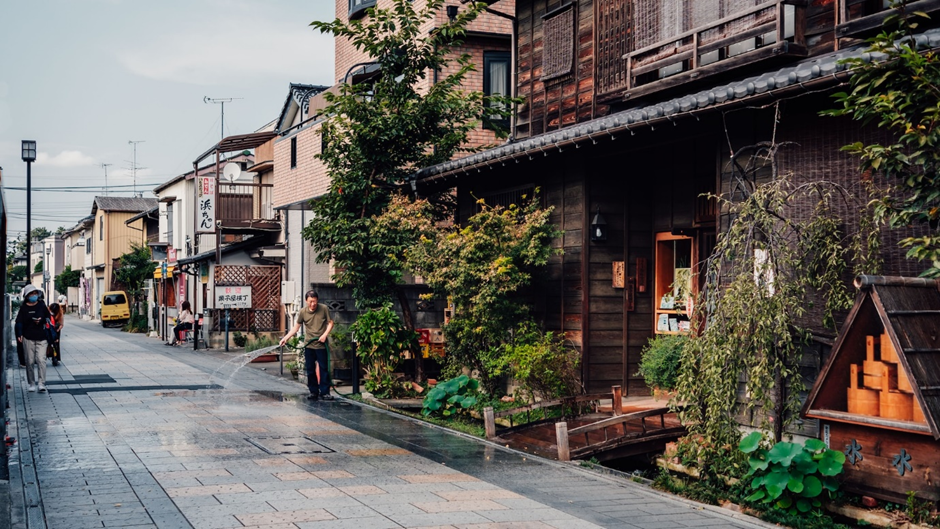 Little Edo (Kawagoe)

Little Edo, or "Koedo" in Japanese, refers to the city of Kawagoe in Saitama Prefecture, renowned for preserving the ambiance of Japan's Edo period (1603-1868). This historical district features well-preserved kurazukuri buildings, traditional clay-walled warehouses with distinctive architectural styles from the Edo period, lining its narrow streets. Visitors to Little Edo can immerse themselves in the charm of old Japan, exploring centuries-old merchant houses, sampling local delicacies, and experiencing traditional crafts. The city's timeless atmosphere, coupled with its festivals and historic landmarks, offers a captivating glimpse into Japan's rich cultural heritage, making it a popular destination for tourists seeking a taste of the country's feudal past.
6D5N Little Edo in Kanto

Parlo Tours offers a money-worth-spending package to Japan where it is a 6Days 5Nights vacation inclusive of travelling to Tokyo, Kawagoe, Kurobe, and Fuji. We guarantee you that this will be a journey of a lifetime to experience the cultural preservations of Japan.

If a visit filled with learning and exploration excites you, here are some of the cultural hubs to look forward to on this trip: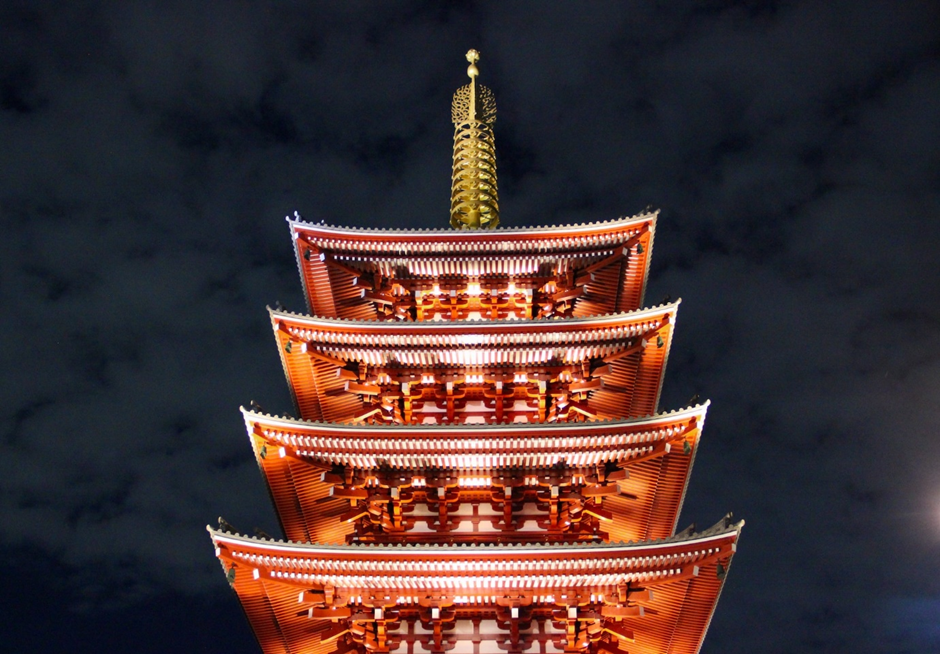 1) Senso-ji Temple

Senso-ji, officially known as Asakusa Kannon Temple, is Tokyo's oldest and most significant Buddhist temple, located in the Asakusa district. Founded in 628 AD, Senso-ji is dedicated to Kannon, the goddess of mercy. Visitors enter through the iconic Kaminarimon Gate, adorned with a massive red lantern, marking the beginning of Nakamise Dori, a bustling shopping street.

The temple's main hall, Hondo, is a magnificent structure where visitors can offer prayers, light incense, and experience the serene atmosphere of worship. Adjacent to the main hall is the Asakusa Shrine, adding a Shinto touch to the religious complex.

One of Senso-ji's unique features is the Thunder Gate (Kaminarimon), a symbol of Asakusa and a popular tourist spot. Beyond the gate lies Nakamise Dori, a bustling shopping street filled with traditional stalls and modern shops, offering a variety of souvenirs, snacks, and crafts.

Senso-ji is a cultural gem, hosting vibrant festivals like Sanja Matsuri in May, attracting millions of visitors. Its rich history, architectural beauty, and cultural significance make it a must-visit destination, providing a glimpse into Japan's spiritual and traditional heritage.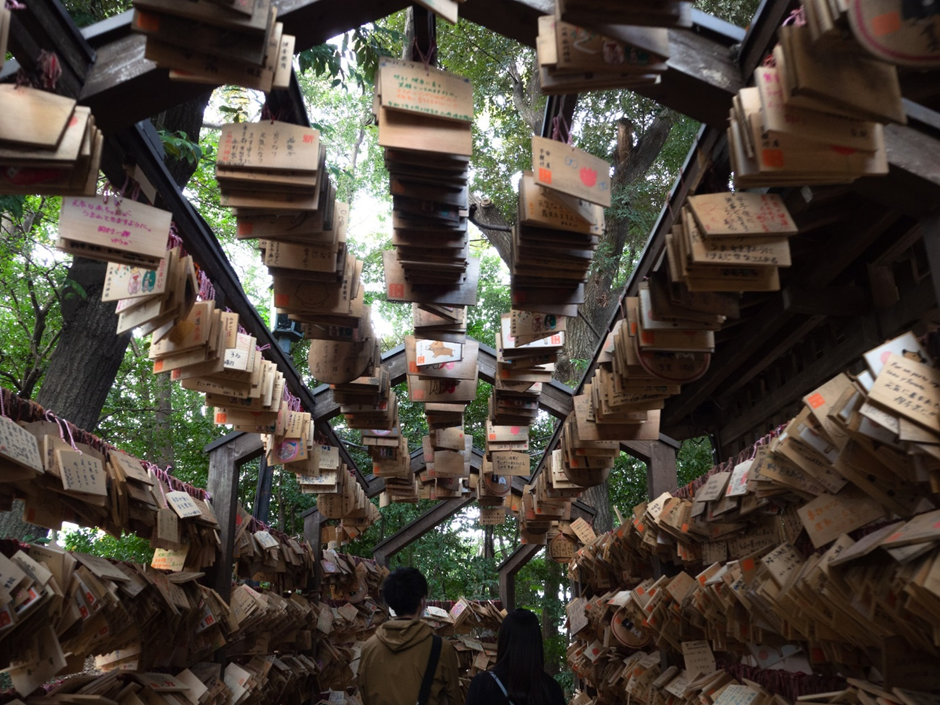 2) Kawagoe Hikawa Shrine

Kawagoe Hikawa Shrine, located in Kawagoe City, Saitama Prefecture, is a significant Shinto shrine renowned for its mystical ambiance and historical significance. The shrine is dedicated to various deities, including Ōkuninushi-no-Mikoto, the god of matchmaking and marriage, making it a popular destination for couples seeking blessings for their relationships.

One of the shrine's unique features is the "Enmusubi" or "Marriage Fate" Musubi-no-Iwa, a sacred stone said to enhance the ties between couples. Visitors often write their wishes on special wooden plaques called ema and tie them to the shrine's designated trees, hoping for love, happiness, or relationship blessings.

Kawagoe Hikawa Shrine is not only a place of spiritual significance but also a picturesque destination with its charming red torii gates, ancient trees, and serene atmosphere. The shrine's beautiful architecture and tranquil surroundings provide a peaceful retreat from the bustling city, making it a delightful spot for both spiritual reflection and cultural exploration.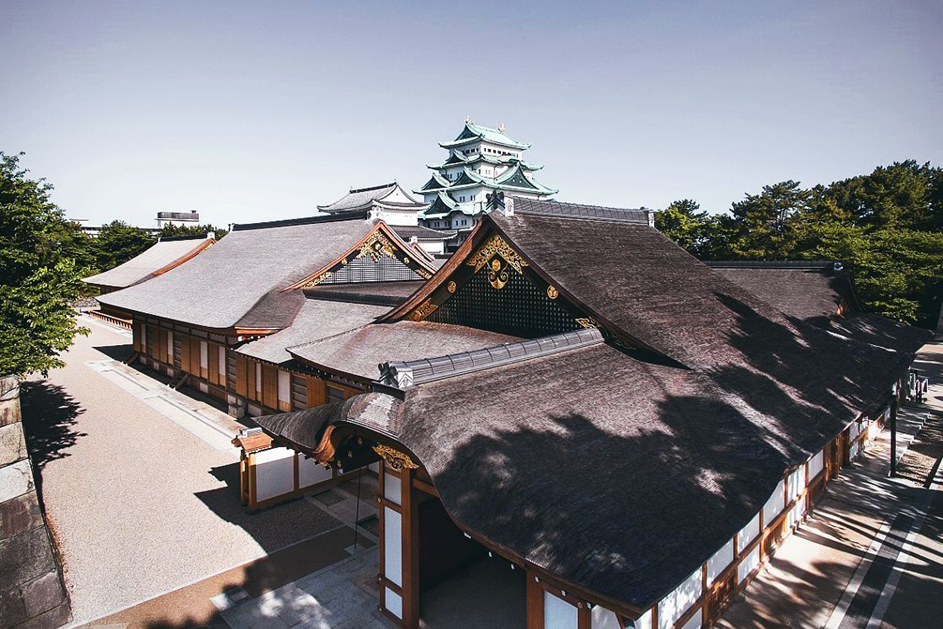 3) Honmaru Goten

Honmaru Goten, officially known as Honmaru Palace (Honmaru Goten), is a historical structure within the grounds of Nagoya Castle in Nagoya, Aichi Prefecture, Japan. It is one of the key architectural elements of the castle complex, which was originally constructed during the Edo period.

Honmaru Goten served as the main residence for the ruling Tokugawa family when they stayed in Nagoya. The palace features exquisite traditional Japanese architecture, including ornate sliding doors, intricate woodwork, and beautifully landscaped gardens. The design of the palace reflects the elegance and sophistication of the samurai culture during the Edo period.

Visitors to Nagoya Castle can explore Honmaru Goten to get a glimpse into Japan's feudal history. The interior of the palace showcases historical artifacts, art pieces, and displays that provide insights into the lifestyle and culture of the samurai elite. The surrounding gardens and the architectural details of Honmaru Goten make it a captivating destination for tourists interested in Japanese history and architecture.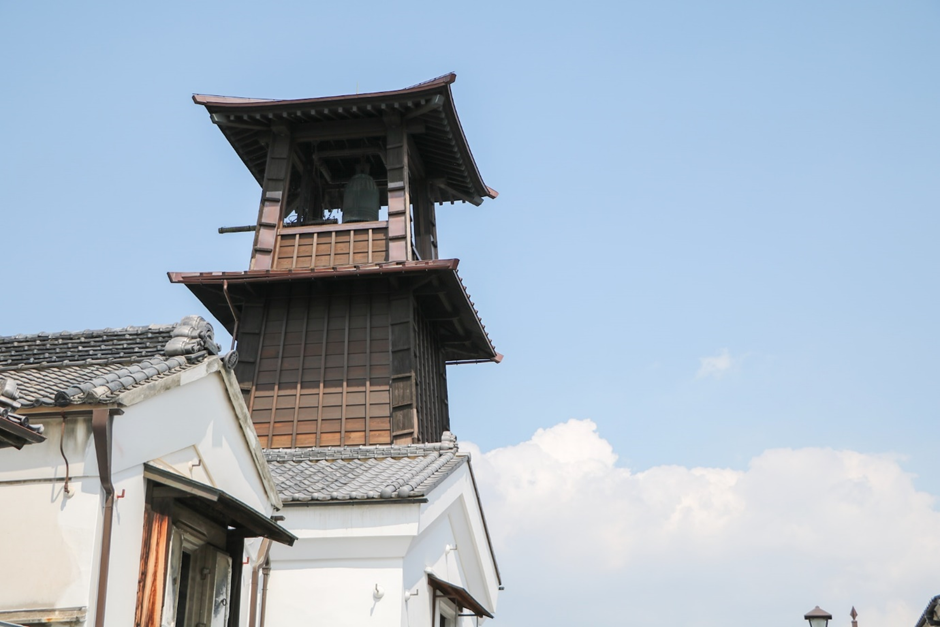 4) Toki No Kane Bell Tower

Toki no Kane, which translates to "Bell of Time," is a historic bell tower located in the heart of Kawagoe, a city in Saitama Prefecture, Japan. This iconic landmark is renowned for its wooden structure and distinctive architecture, representing the city's rich cultural heritage.

The bell tower was originally built in 1624 but has been reconstructed over the centuries due to fires and natural disasters. It stands three stories tall and is topped with a copper roof and a wind vane shaped like a swallow. The tower's primary function was to announce the time to the residents, making it an essential part of Kawagoe's historical urban landscape.

Toki no Kane is a symbol of Kawagoe and a popular tourist attraction. Visitors can hear the bell tolling four times a day, creating a charming atmosphere reminiscent of Japan's Edo period. The surrounding area is known for its well-preserved kurazukuri buildings (clay-walled warehouse architecture), making it a delightful destination for travelers interested in exploring Japan's traditional architecture and culture.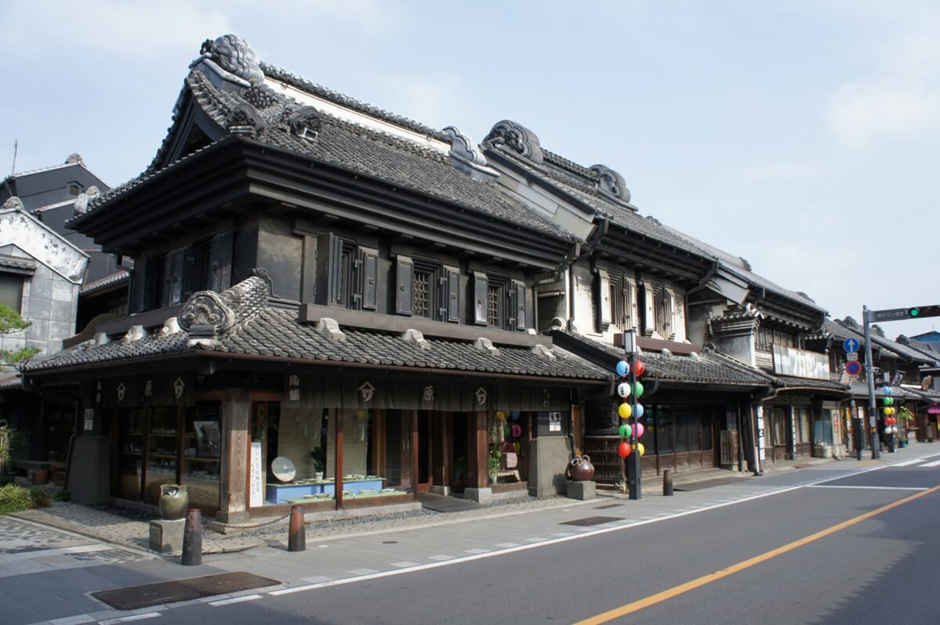 5) Kurazukuri No Machinami

The Kurazukuri no Machinami, or Warehouse District, is a charming area in Kawagoe, Saitama Prefecture, often referred to as "Little Edo" due to its well-preserved Edo-period atmosphere. This district is famous for its kurazukuri buildings, which are traditional clay-walled warehouses characterized by their distinctive architectural style.

These warehouses feature a unique construction method where a wooden frame is covered with a thick layer of clay mixed with straw, providing insulation and protection against fire. The result is a picturesque townscape with rows of well-preserved kurazukuri buildings, creating a nostalgic ambiance reminiscent of Japan's historical era.

Visitors to the Kurazukuri no Machinami district can explore these historic warehouses, which now house various shops, cafes, museums, and craft boutiques. The area offers a glimpse into Japan's past, allowing tourists to experience the ambiance of old Edo while enjoying traditional crafts, local delicacies, and cultural attractions. Thus, the district is especially popular during festivals and events when the streets come alive with lively performances and vibrant decorations.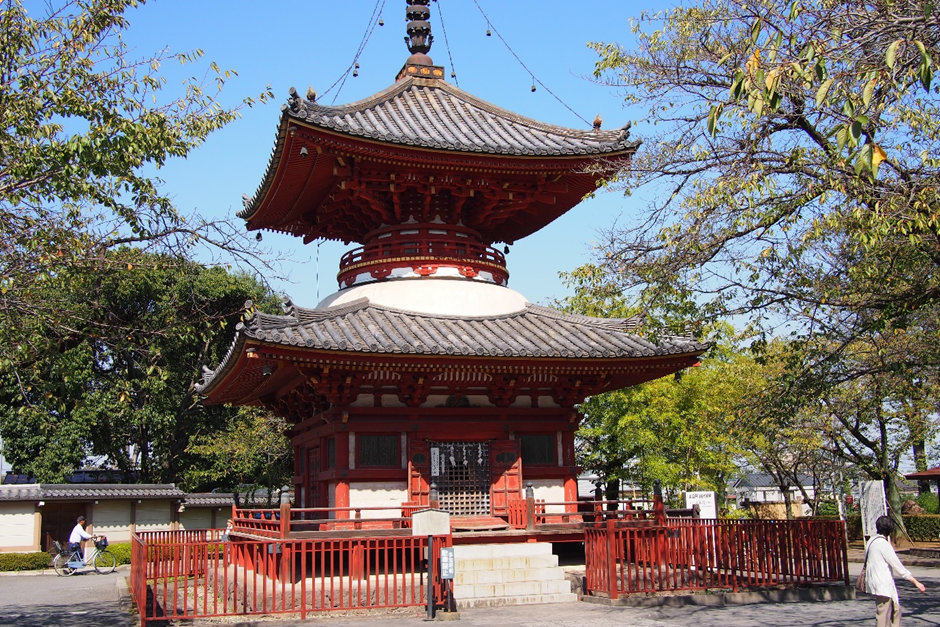 6) Seigan-ji Kitain

Seigan-ji Kitain, officially known as Kitain Temple is a historic Buddhist temple located in Kawagoe, Saitama Prefecture, Japan. Founded in 830 AD, the temple is known for its cultural significance and architectural beauty.

One of the most famous features of Kitain Temple is the collection of Jizo statues, which are believed to protect travelers and children. The temple's main hall, called "Tokugawa-ke Shoden Honbo," is a designated Important Cultural Property of Japan. It was part of Edo Castle's palace and was relocated to Kitain Temple in the Meiji period.

One of the major attractions of Kitain Temple is the Tenshukaku (Tokugawa-ke Shoden Honbo), a stunning wooden building with a black exterior and white plaster walls. Visitors can explore the beautifully decorated rooms, each showcasing historical artifacts and cultural treasures.

The temple grounds are also home to several other structures, including the Deva Gate, the Kannon Hall, and the serene Kyozo (sutra repository). The spacious garden and pond add to the tranquil atmosphere of the temple complex, making it a peaceful and culturally rich destination for visitors interested in Japan's religious heritage and historical architecture.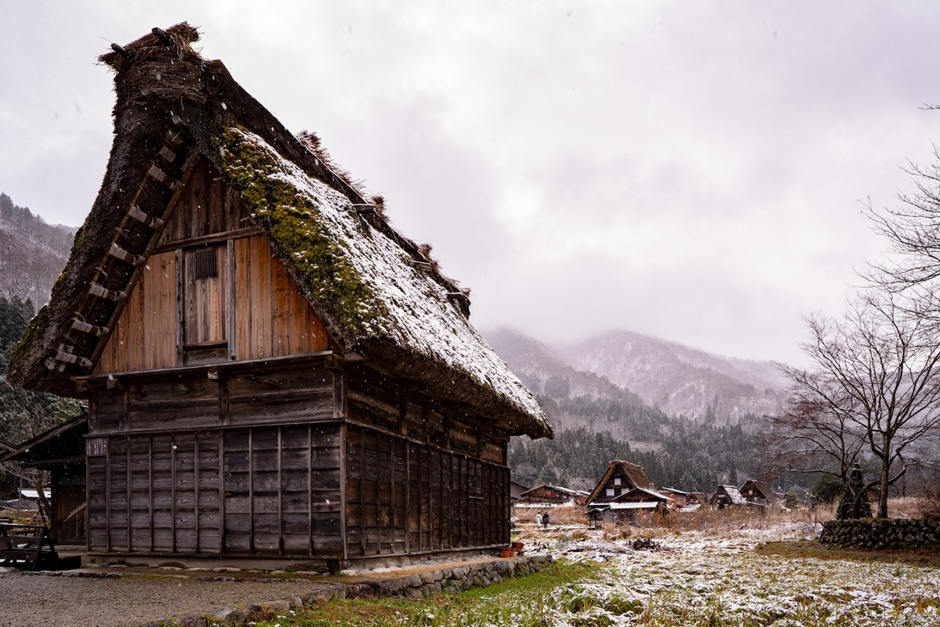 7) Wada House

Wada House, or Wada-ke in Japanese, is one of the prominent Gassho-zukuri farmhouses in Shirakawa-go, a UNESCO World Heritage Site in Gifu Prefecture, Japan. This historic farmhouse is open to the public, allowing visitors to experience the interior of a traditional Gassho-zukuri house.

Wada House is a large and well-preserved thatched-roof farmhouse that exemplifies the architectural style of the region. It provides a fascinating glimpse into the lifestyle of the Wada family, who lived in the house for generations. Inside, visitors can see the spacious living areas, the hearth (irori) where meals were prepared, and various tools and artifacts used in daily life.

One of the remarkable features of Wada House is its steep thatched roof, designed to withstand heavy snowfall during the winter months. The house has been carefully maintained, allowing visitors to appreciate the intricate construction and craftsmanship of Gassho-zukuri architecture. Hence, visiting Wada House provides a unique opportunity to step back in time and learn about the traditional way of life in the historic village of Shirakawa-go.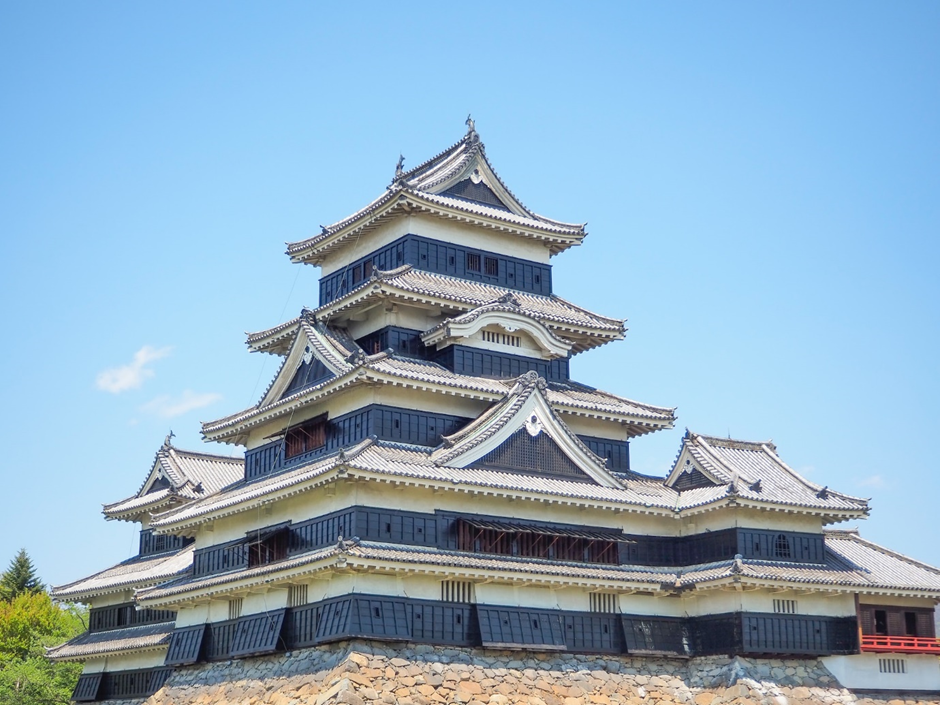 8) Matsumoto Castle

Matsumoto Castle, also known as Matsumotojo or Crow Castle (Karasu-jo) due to its black exterior, is one of Japan's premier historic castles. Located in Matsumoto City, Nagano Prefecture, the castle is renowned for its stunning architectural design and historical significance.

Built in the late 16th century, Matsumoto Castle is one of the oldest existing castles in Japan. It features a unique six-story main keep (tenshukaku) and is surrounded by a picturesque moat and a series of defensive walls. The castle's elegant black and white color scheme, along with its wooden interiors and intricate wooden carvings, exemplify traditional Japanese castle architecture.

Visitors can explore the castle's various levels, including the observation deck, which offers panoramic views of the surrounding city and the Japanese Alps. Inside the castle, there are exhibits showcasing samurai armor, weapons, and artifacts from the Edo period, providing insights into Japan's feudal history.
Matsumoto Castle is especially beautiful during the cherry blossom season when the surrounding gardens and moat are in full bloom. The castle is not only a historical treasure but also a symbol of Matsumoto City, drawing tourists and history enthusiasts from around the world.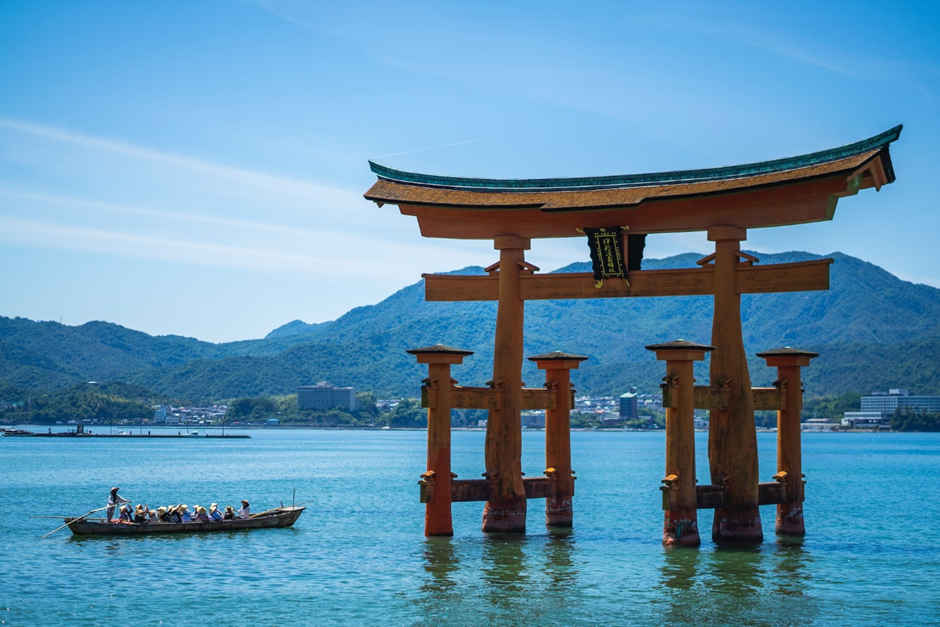 9) Arakura Fuji Sengen Shrine

Arakura Fuji Sengen Shrine, also known as Arakura Sengen Shrine, is a Shinto shrine located in Fujiyoshida City, Yamanashi Prefecture, Japan. It is famous for its iconic view of Mount Fuji framed by a red wooden torii gate and cherry blossoms.

The shrine is situated on the slopes of Mount Arakura and offers a stunning panoramic view of Mount Fuji, making it a popular spot for photographers and tourists. Visitors can climb a flight of stairs, pass through the picturesque Chureito Pagoda (which is part of the shrine complex), and reach the viewpoint. The pagoda's architecture and the torii gate create a quintessentially Japanese scene against the backdrop of the majestic Mount Fuji, especially during the cherry blossom season in spring and the fall foliage season.

Arakura Fuji Sengen Shrine is not only a scenic spot but also a place of worship, making it a unique blend of natural beauty and spiritual significance. It attracts visitors from around the world who come to admire the breathtaking view and capture the essence of Japan's natural and cultural heritage.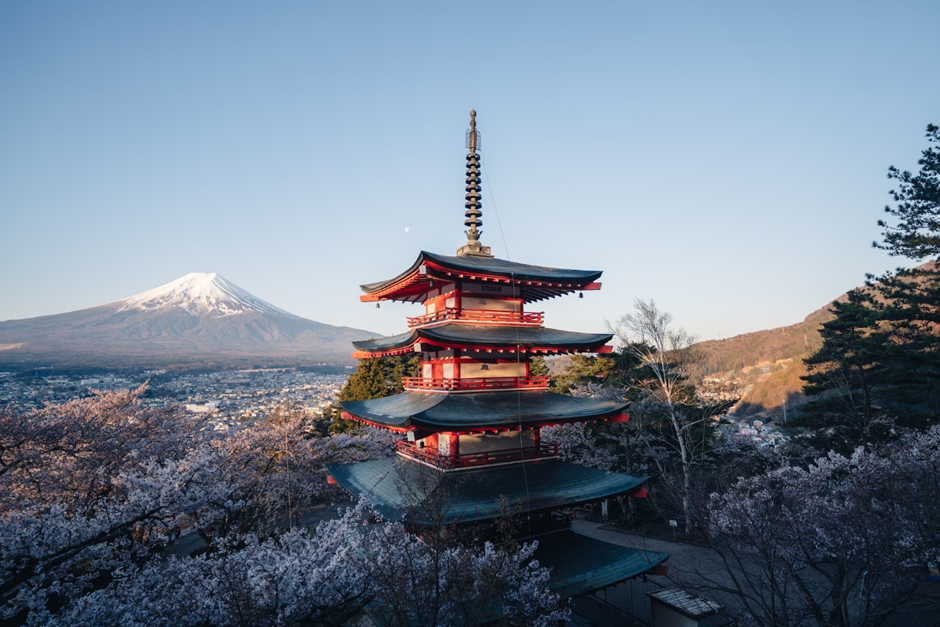 10) Chureito Pagoda

The Chureito Pagoda is a five-storied pagoda located near Arakura Fuji Sengen Shrine in Fujiyoshida City, Yamanashi Prefecture, Japan. It is one of the most iconic and photographed spots in Japan, offering a stunning panoramic view of Mount Fuji, especially during cherry blossom season in spring.

The pagoda was built as a peace memorial in 1963 and has become a symbol of the region. Visitors can climb a steep flight of stairs to reach the pagoda, which stands on a hill overlooking the nearby cherry blossom trees and Mount Fuji in the distance. The view from the Chureito Pagoda, with Mount Fuji framed by the pagoda's red structure and cherry blossoms, creates a picturesque scene that captures the essence of Japan's natural beauty.

The Chureito Pagoda is not only a popular spot for photography enthusiasts but also a place of spiritual significance. Many visitors come here to enjoy the breathtaking scenery and pay their respects at the pagoda. It is especially crowded during the cherry blossom season when the surrounding area is in full bloom, creating a magical atmosphere that attracts tourists and locals alike.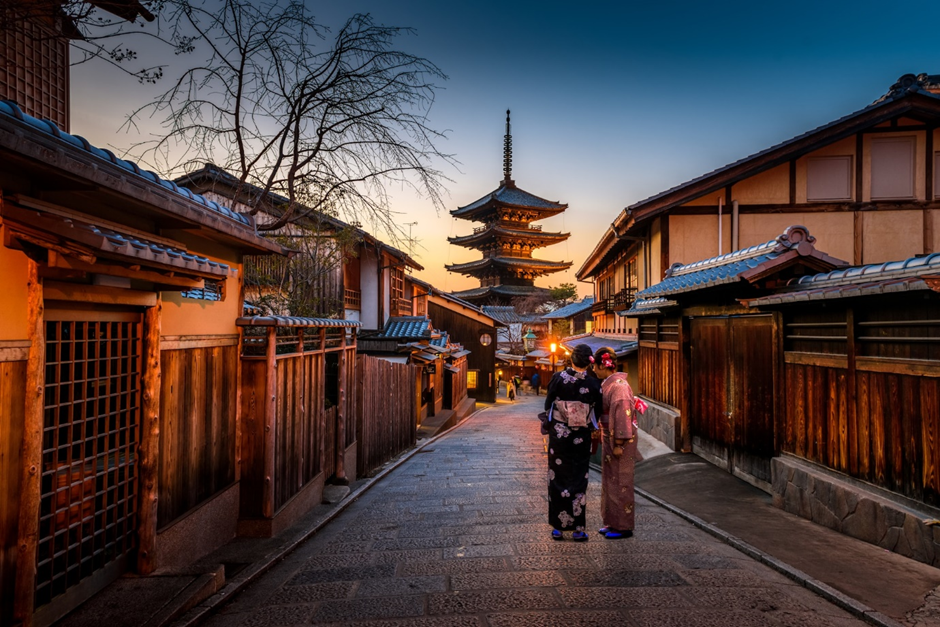 Experience The History While You Can

A package as power packed as this does not come often! We, from Parlo Tours urge you not to miss out on this golden opportunity to witness history and cultures with your own eyes.

Wanna know more? Click here to look through the itinerary for detailed understanding of the package. For further information, contact our Tour Specialist: 03-2726 6088 (K.L Branch) / 05-255 9566 (Ipoh Branch) and WhatsApp: 017-226 9588 .