Christmas in South Korea is a vibrant and festive affair, marked by colorful decorations, twinkling lights, and holiday-themed events. While not a traditional Korean holiday, Christmas is widely celebrated, especially in urban areas. Shopping districts and department stores are adorned with elaborate decorations, creating a lively and cheerful atmosphere. Christmas markets, inspired by European traditions, offer a delightful experience with stalls selling festive goodies, unique gifts, and seasonal treats. Couples often celebrate Christmas as a romantic occasion, exchanging gifts and enjoying special meals together. Churches host beautiful services, and K-Pop concerts and cultural events add to the excitement. While the holiday's religious significance is observed by some, Christmas in Korea is primarily a time for joyful festivities, creating a warm and welcoming ambiance for locals and visitors alike.
Amidst the festive decorations and cultural blending, Christmas in South Korea also emphasizes the spirit of giving and togetherness. While the holiday is not as family oriented as some other cultures, families and friends may gather for special meals and enjoy the holiday season together. Exchanging small gifts is common, and the celebration often extends to social gatherings, delicious cuisine, and shared moments of joy. The holiday spirit, combined with Korean hospitality, makes Christmas in Korea a memorable and heartwarming experience for everyone involved.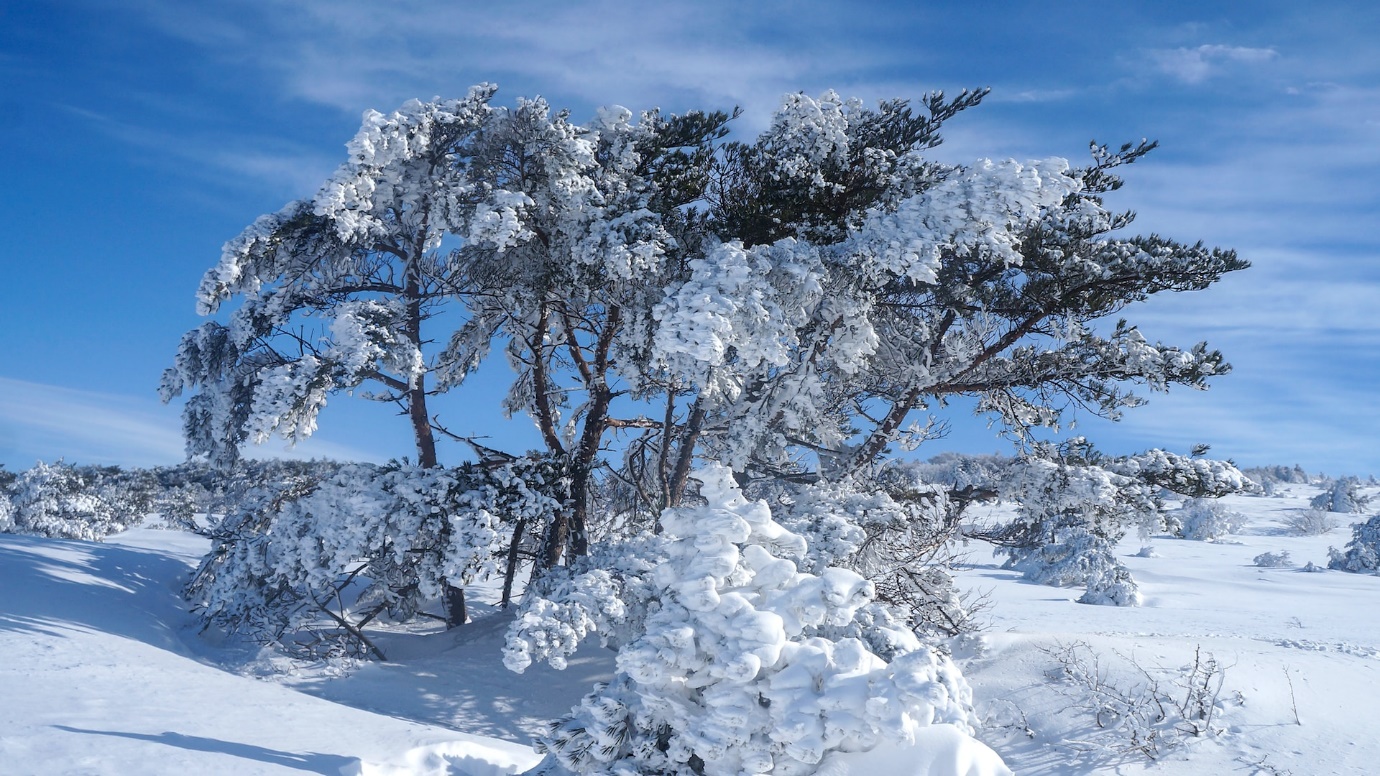 8D6N KOREA CHRISTMAS FUN
The itinerary for 8 days 6 nights to Korea is packed with scenic spots to discover and exhilarating activities to venture in! Here are some of them to keep you intrigued!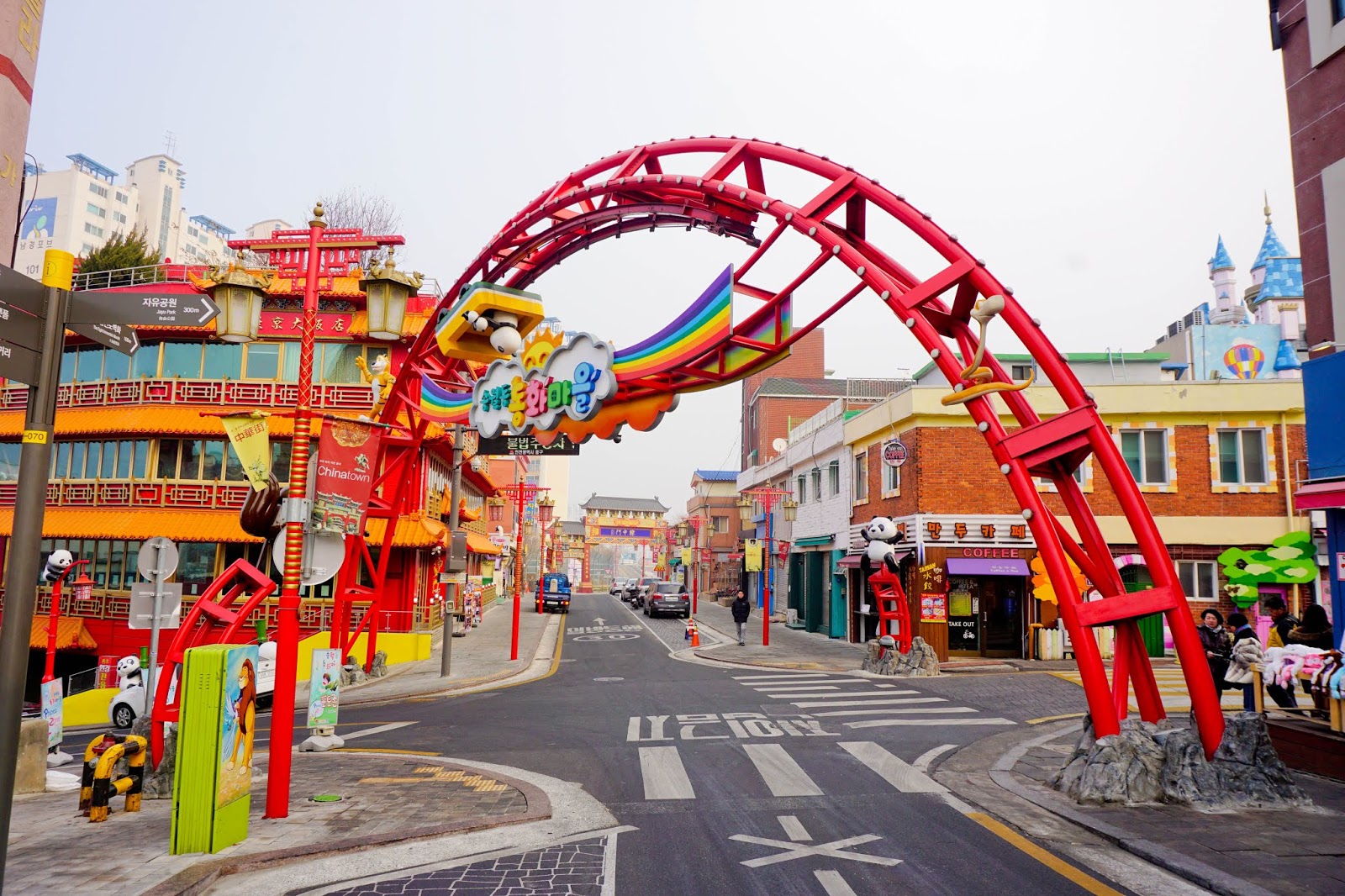 Songwol-dong Tale Village
Songwol-dong Fairy Tale Village, also known as Songwol-dong Gonggan in South Korea, is a colorful and whimsical village located in Incheon. This charming village has been transformed into a real-life fairy tale, with its narrow alleys and houses painted in vibrant, fairy-tale-like colors and adorned with various characters and motifs from popular folktales and stories.
The village has become a popular tourist attraction, especially among those who love photography and enjoy exploring unique, artistic spaces. Visitors can wander through the narrow streets, marvel at the creative murals, and immerse themselves in the magical atmosphere inspired by fairy tales. Each corner of the village tells a different story, creating a delightful experience for both children and adults.
Additionally, Songwol-dong Fairy Tale Village hosts events and festivals throughout the year, adding to its lively ambiance. It's a place where creativity meets tradition, offering a wonderful blend of art, culture, and imagination for all who visit.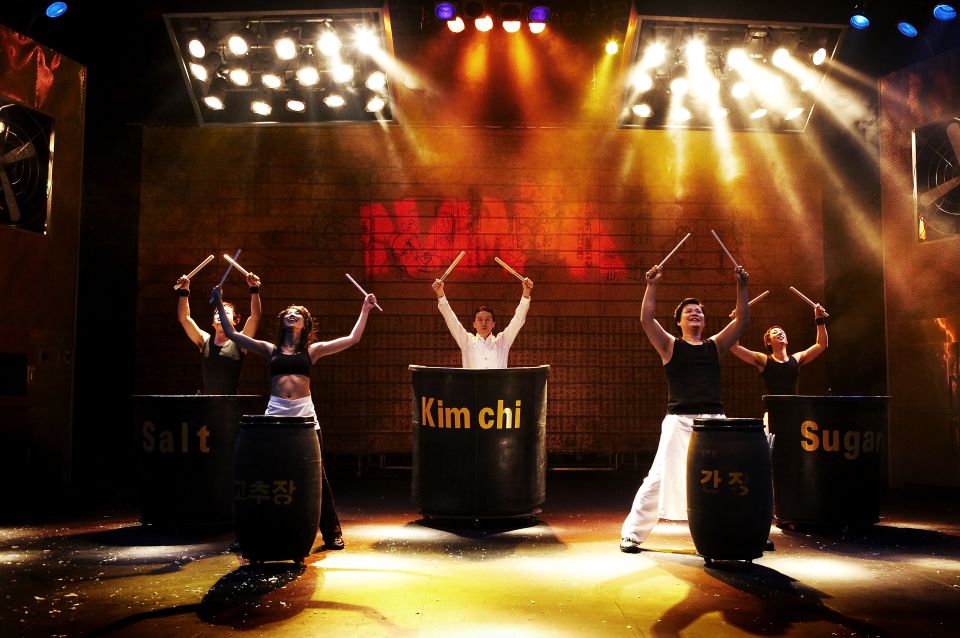 Nanta Show
The Nanta show, also known simply as "Nanta," is a popular South Korean non-verbal comedy performance that combines elements of traditional Korean music (samulnori) with modern music, acrobatics, and cooking. The show is performed by a talented cast of actors, known as the Nanta chefs, who tell the story entirely through rhythmic percussion using kitchen utensils, such as knives, pots, pans, and cutting boards.
Nanta's story revolves around a busy kitchen where four chefs are tasked with preparing a wedding banquet under pressure. The performance is filled with high-energy drumming, synchronized movements, and humorous interactions, making it a highly entertaining experience for audiences of all ages and backgrounds. The universal language of rhythm and comedy allows the show to be enjoyed by international audiences, transcending language barriers.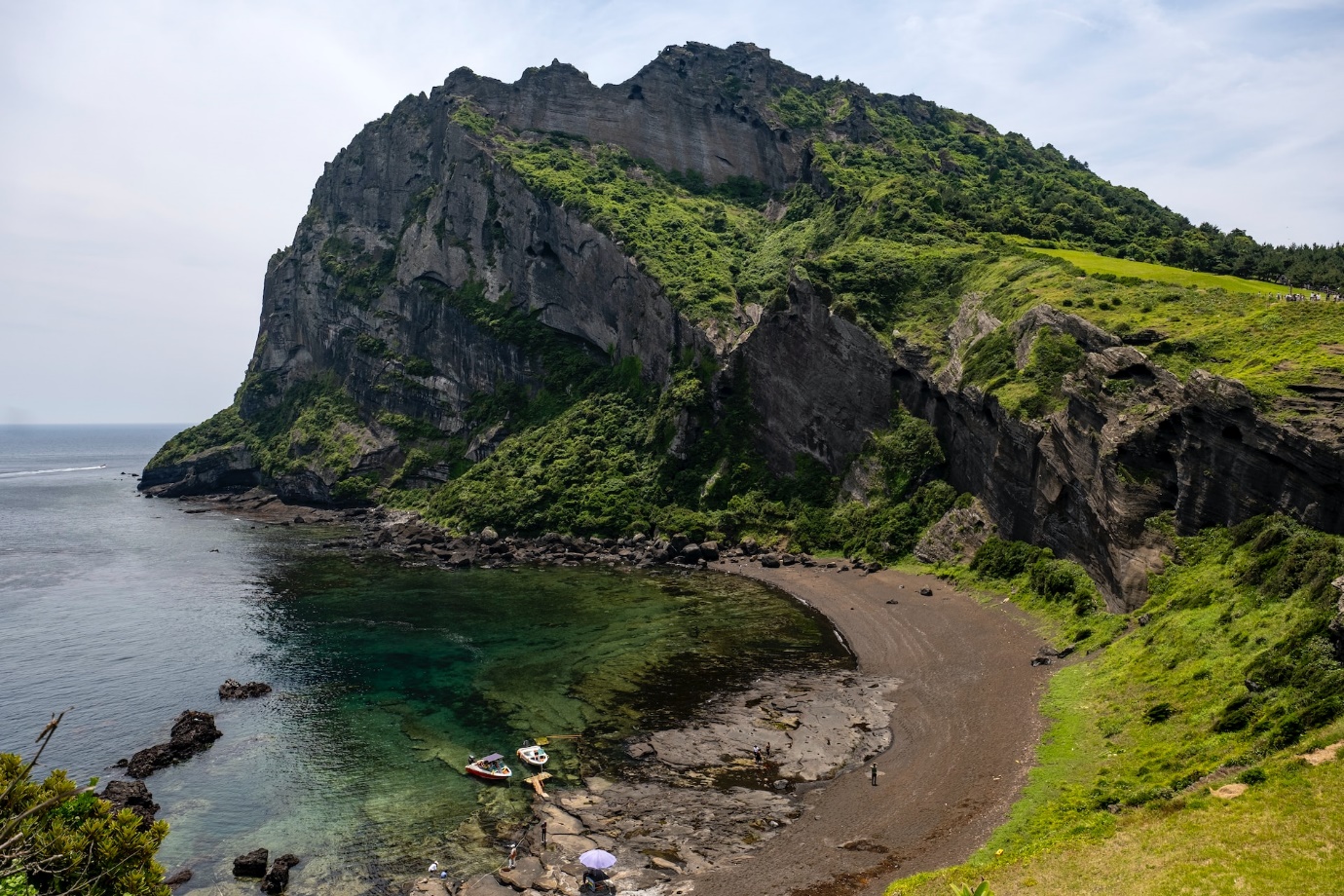 UNESCO Seongsan Sunrise Peak
Seongsan Ilchulbong Peak, commonly known as Seongsan Sunrise Peak, is a UNESCO World Heritage Site located on Jeju Island, South Korea. It is a popular tourist destination throughout the year, offering breathtaking views and unique geological formations. In winter, Seongsan Sunrise Peak takes on a serene and magical atmosphere, making it a must-visit destination for travelers seeking a different experience during the colder months.
During winter, the peak and its surrounding areas are often dusted with snow, creating a picturesque winter wonderland. The sunrise, for which the peak is renowned, is a spectacular sight during this season. The contrast of the snow-covered landscape against the colorful hues of the sky as the sun rises creates a mesmerizing and tranquil scene. It's a perfect spot for nature enthusiasts and photographers looking to capture the beauty of Jeju Island in winter.
However, it's important to note that the weather conditions can be quite cold, so visitors should dress warmly and be prepared for chilly temperatures. Despite the cold, the unique beauty of Seongsan Sunrise Peak in winter makes it a memorable and enchanting experience for those who brave the winter chill to witness its natural splendor.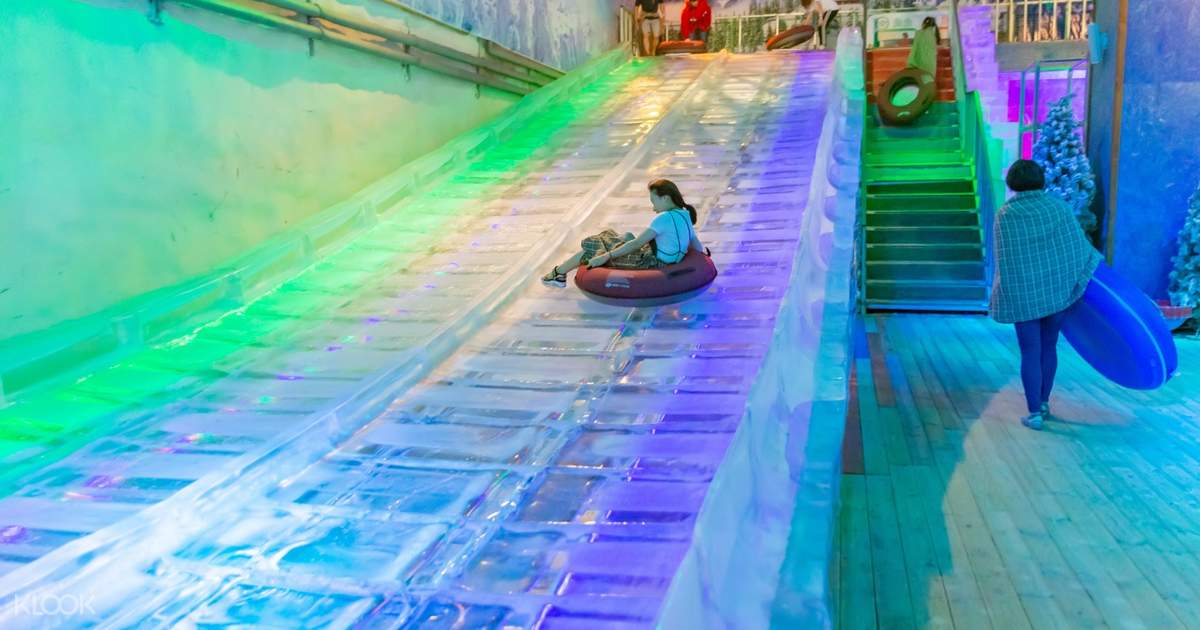 Sumokwon Theme Park
In Jeju, "Sumokwon Theme Park" is a theme park and indoor museum that blends the ideas of ice sculpture and 5D screen. This is in the province of New Jeju. You can snap pictures of yourself in the artworks at the theme park's illusion Bucket List 3D Art. Moving through each part is very distinct, so visitors quickly get the impression that they are in different museums.
One of the highlights of "Sumokwon Theme Park" is its ice museum. Among the well-known ice painters from Japan represented in the museum are Junichi Nakamura, Sone Hideyuki, and Kadoguchi Kenji. Unlike other ice museums, this one let visitors touch the ice art crafts without any warnings.
The theme park is filled exciting adventures. First, there's the perpetually covered ice museum. You can come across igloos, bicycles, ice wolves, and more. Second, 3D art optical illusions allow you to effortlessly experience things that are out of reach in everyday life, such shooting a gun in a battlefield, meeting an anaconda in the jungle, or seeing a volcano erupt. Lastly, a 5D showroom is included. The videos are distinct from 3D and 4D in that you need to wear glasses to see them, and everything moves when you see something in 5D. You can even prepare your own ice cream here!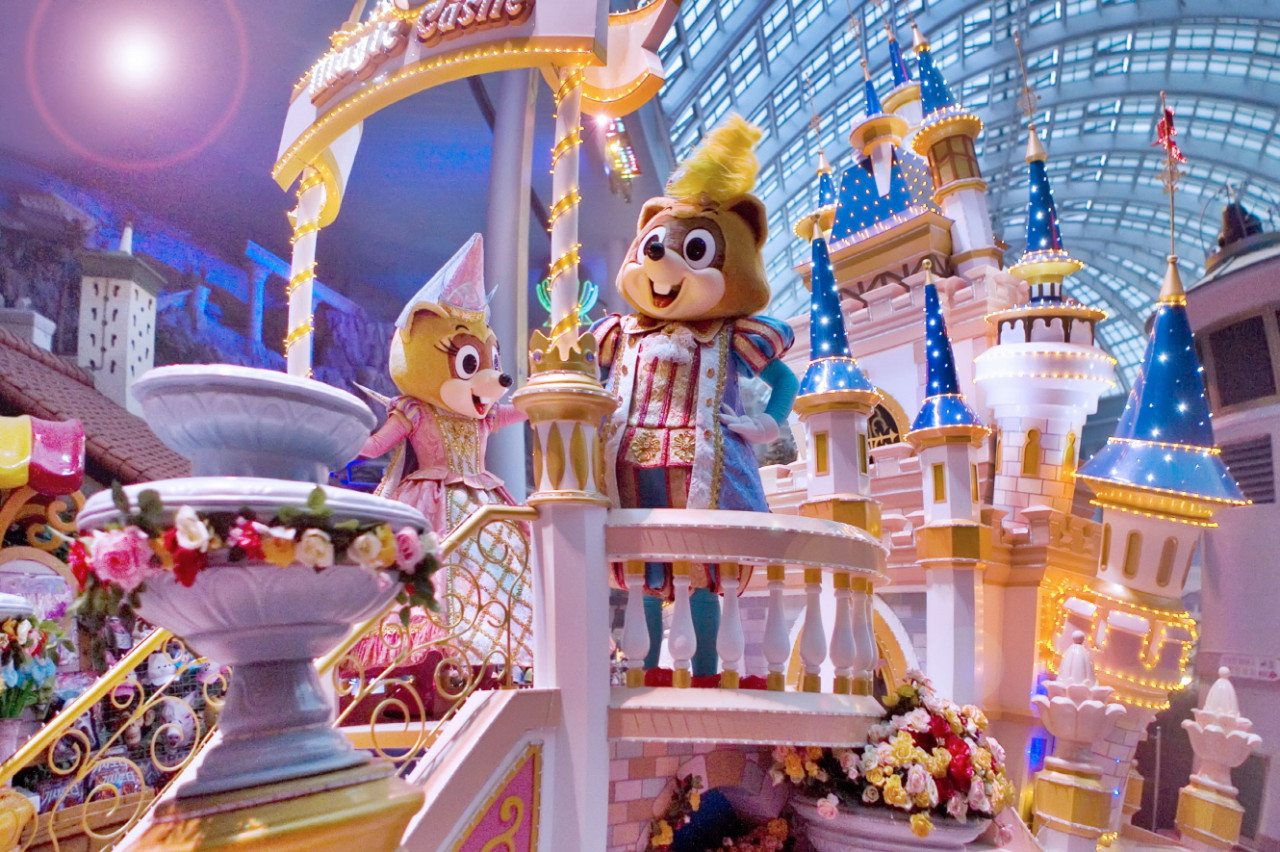 Lotte Theme Park
Lotte World, one of South Korea's most popular entertainment complexes, offers a unique and enchanting experience during the winter season. The indoor theme park, located within a massive glass dome, provides a cozy and climate-controlled environment, making it an ideal destination during the colder months.
During winter, Lotte World often decorates its indoor spaces with festive holiday-themed decorations, creating a magical atmosphere for visitors. The holiday season brings special events and performances, adding to the festive spirit. The indoor ice-skating rink is a favorite winter activity, allowing visitors to glide on the ice while surrounded by the park's cheerful ambiance.
Lotte World Mall, located adjacent to the theme park, is a great place for shopping, dining, and escaping the winter chill. Visitors can explore a wide range of shops, enjoy delicious cuisine, and relax in cafes, making it a perfect retreat after a day of indoor and outdoor activities at Lotte World.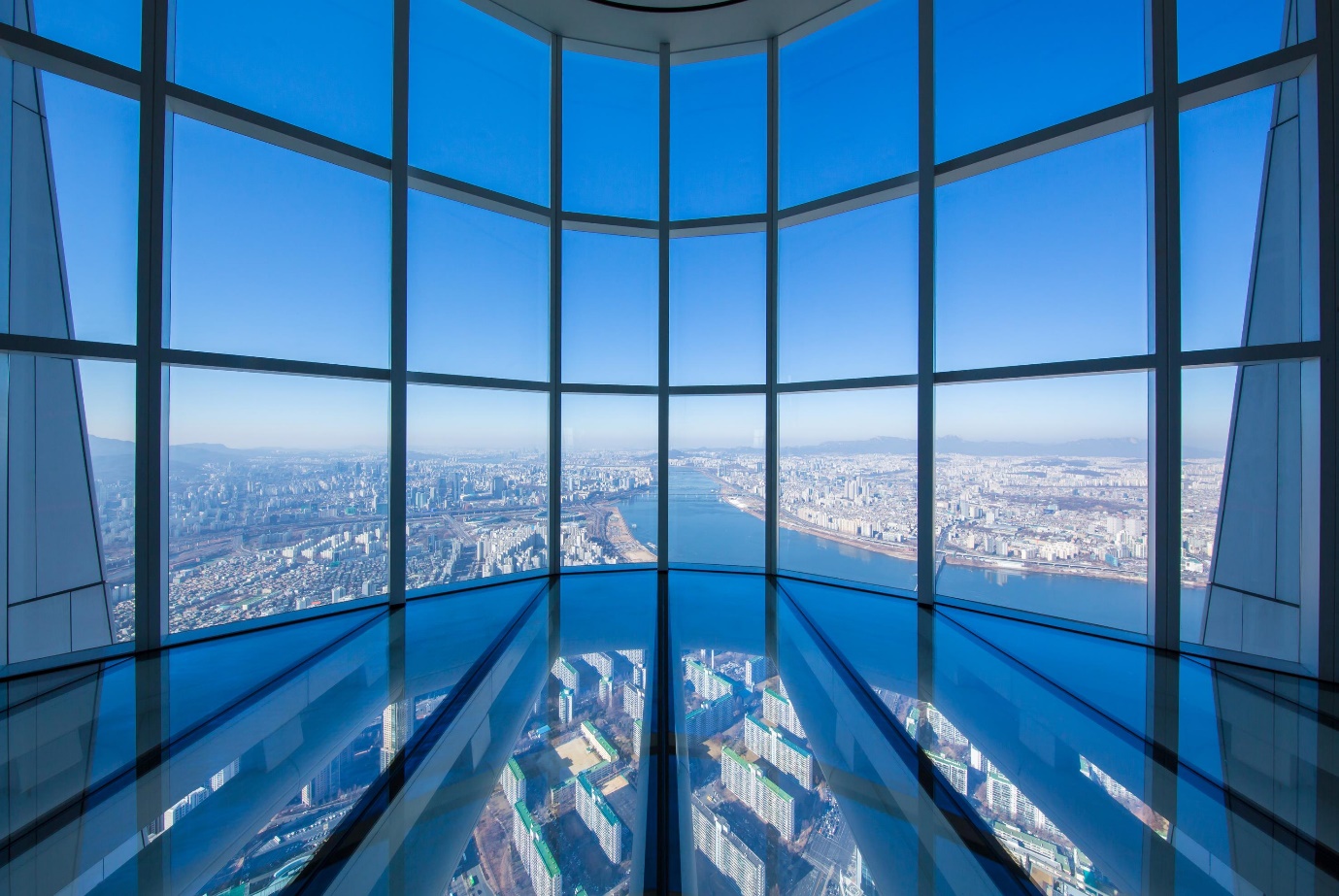 Lotte Tower Seoul Sky Observatory
Lotte World Tower Seoul Sky, also known as Seoul Sky, is an observatory located at the top of the Lotte World Tower in Seoul, South Korea. It is one of the tallest buildings in the world and offers breathtaking panoramic views of the city and its surroundings.
Visitors to the Seoul Sky observatory can take high-speed elevators that reach the top floors within a matter of seconds. Once at the observatory, they can enjoy stunning 360-degree views of Seoul through large glass windows. On clear days and nights, the visibility is exceptional, allowing visitors to see landmarks, neighborhoods, and even distant mountains.
Seoul Sky also features a glass-floored observation deck, providing a thrilling experience for those brave enough to walk on it. The observatory offers both indoor and outdoor viewing areas, allowing visitors to experience the open air at such a great height.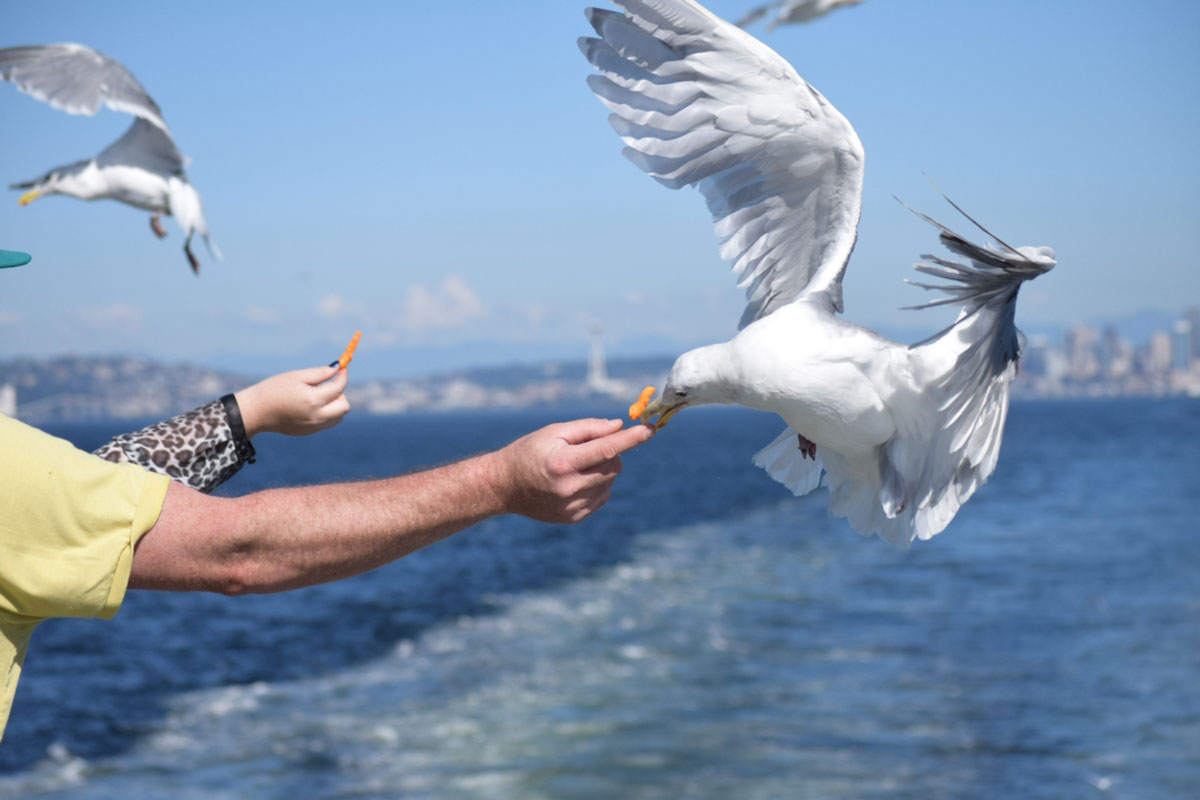 Wolmi Island Cruise and Seagull Feeding
Wolmi Island, located near Incheon in South Korea, is a popular destination for tourists, offering various activities such as cruises and seagull feeding experiences. Visitors can enjoy scenic boat cruises around the island, taking in the picturesque views of the coastline, nearby islands, and the surrounding nature. These cruises provide a relaxing way to appreciate the natural beauty of the area.
Seagull feeding is another enjoyable activity on Wolmi Island. Many tourists are fascinated by the opportunity to feed seagulls, which often gather around the ferry terminals and docks. Feeding these birds can be a fun and interactive experience, allowing visitors to get up close to the seagulls while enjoying the coastal ambiance.
It's important to note that while feeding seagulls can be a delightful experience, it's essential to follow any guidelines or instructions provided by local authorities or tour operators to ensure the safety and well-being of both visitors and the birds.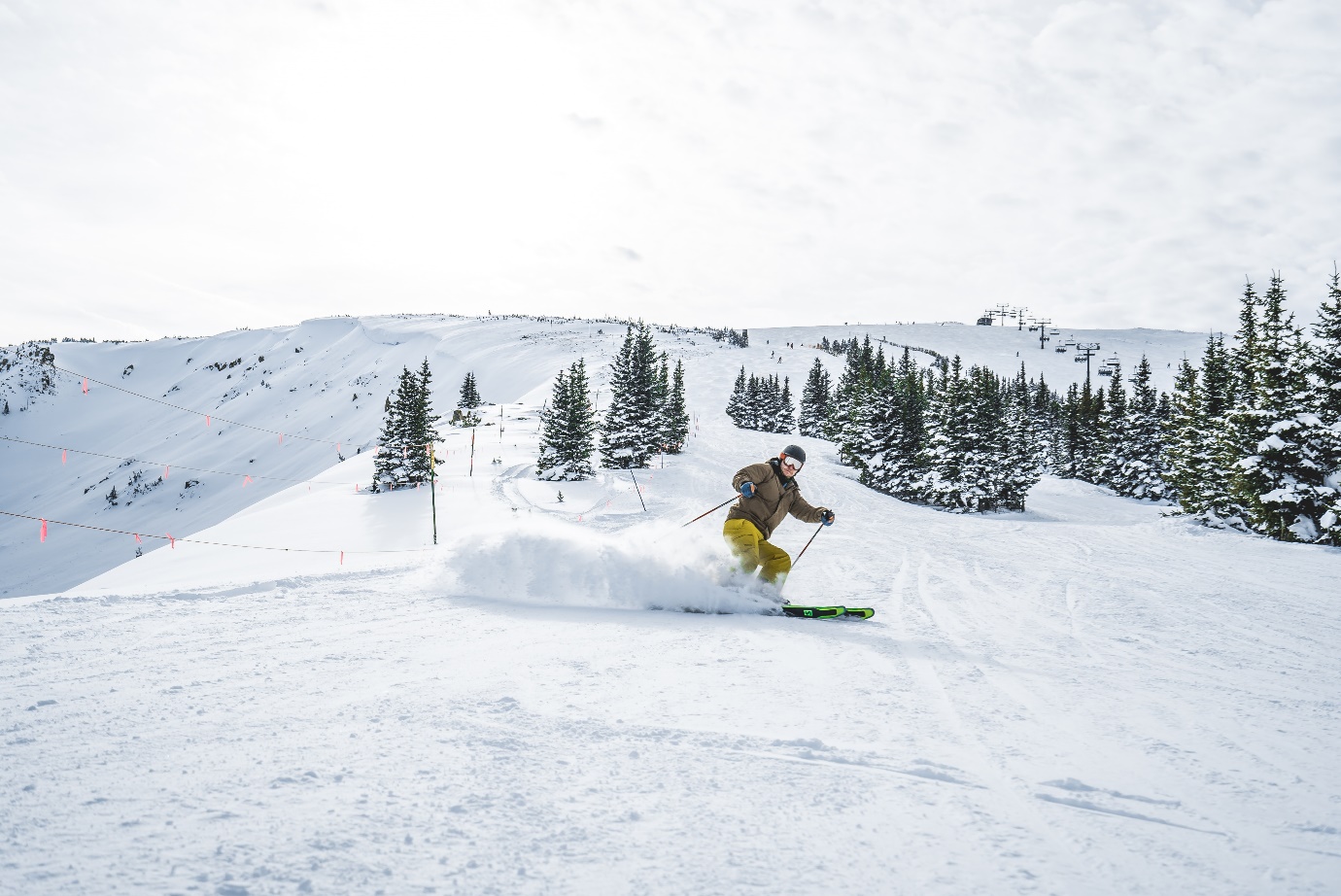 Make It the Best Christmas Yet!
Christmas is nearing and there is no time to contemplate anymore! Get our package and visit Korea with your whole family to have a spectacular Christmas this year!
Click here to look through the itinerary for detailed understanding of the package. For further information, contact our Tour Specialist: 03-2726 6088 (K.L Branch) / 05-255 9566 (Ipoh Branch) and WhatsApp: 017-226 9588 .