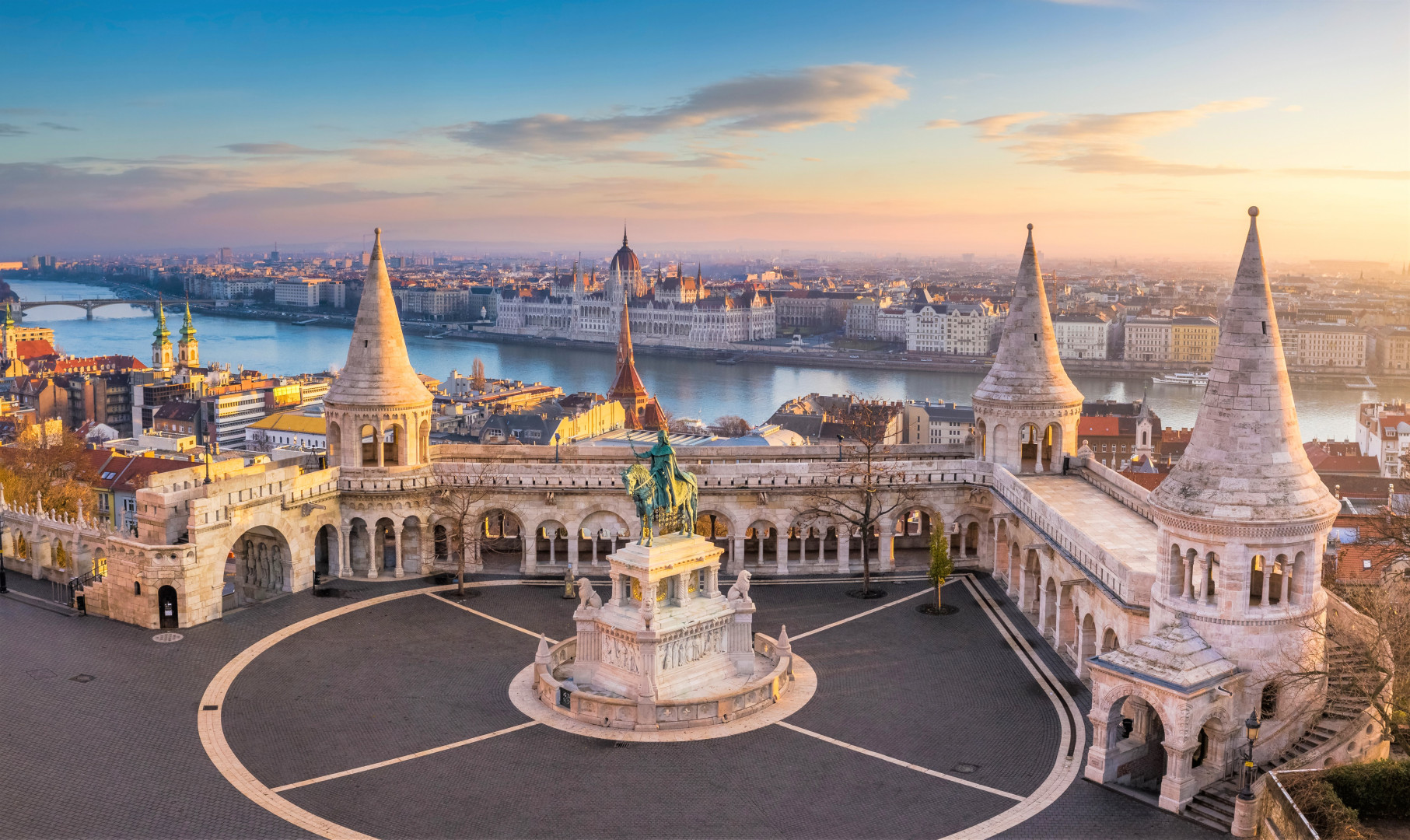 13D10N IMPERIAL OF EASTERN EUROPE
Hungary, Poland, Czech Republic, Germany, Austria
Hungary, Poland, Czech Republic, Germany, Austria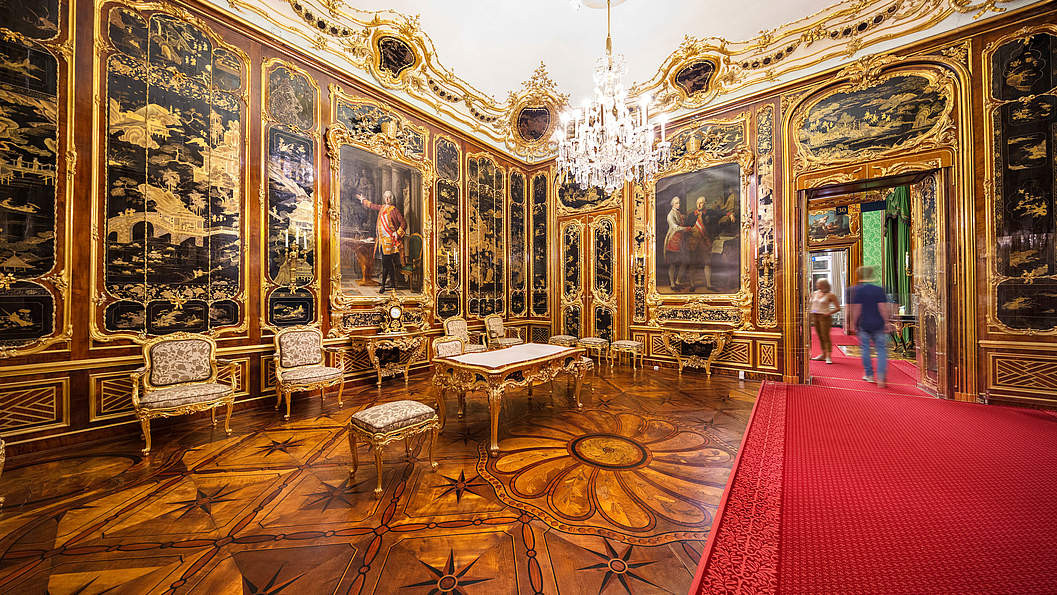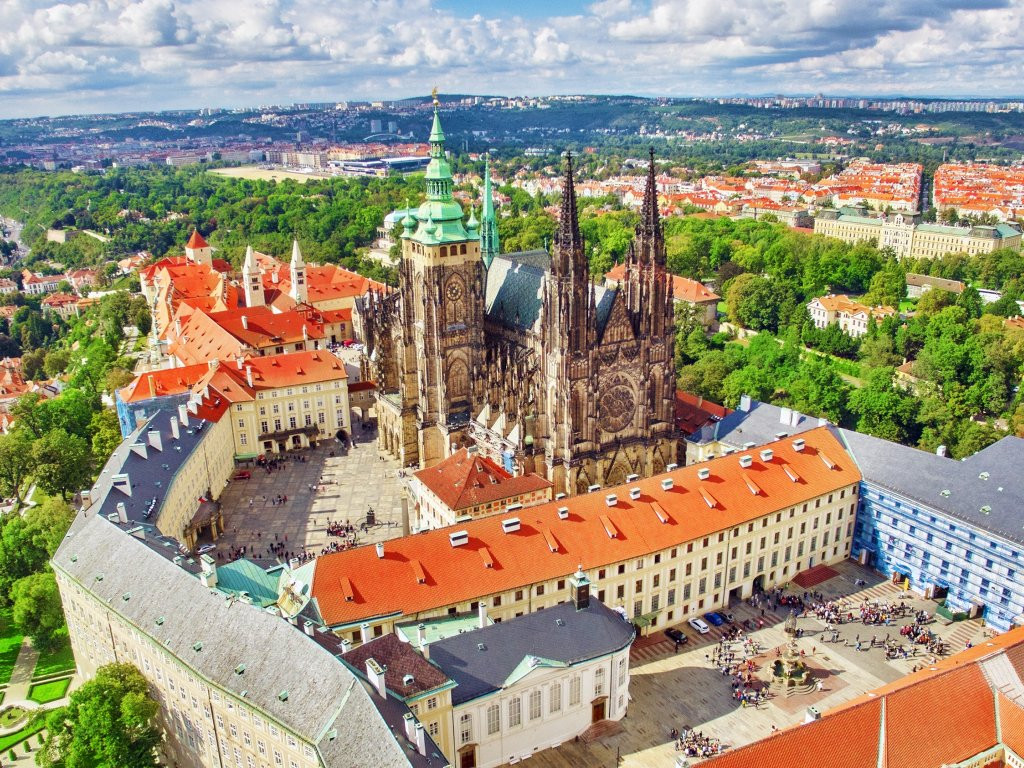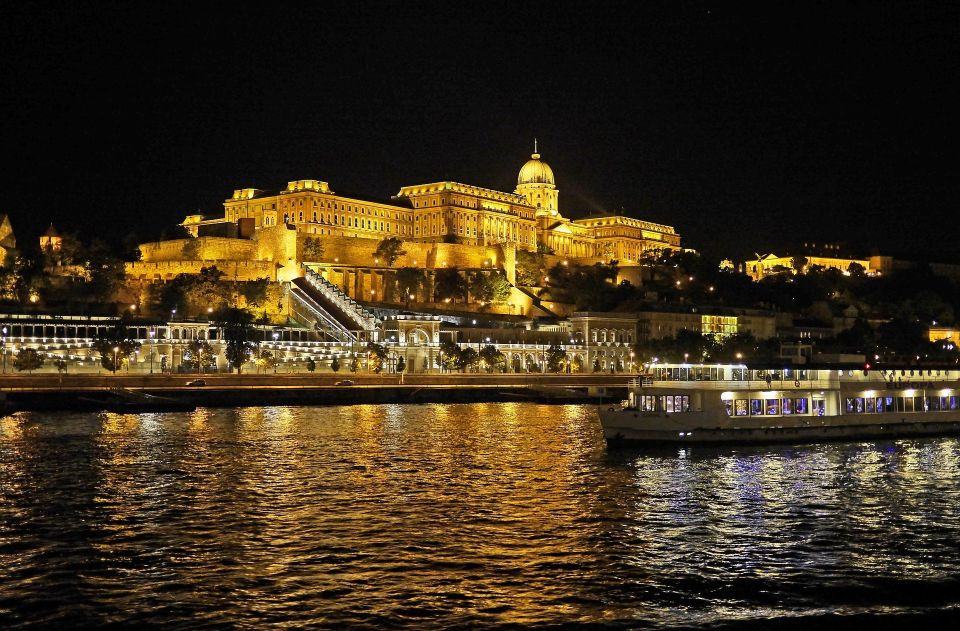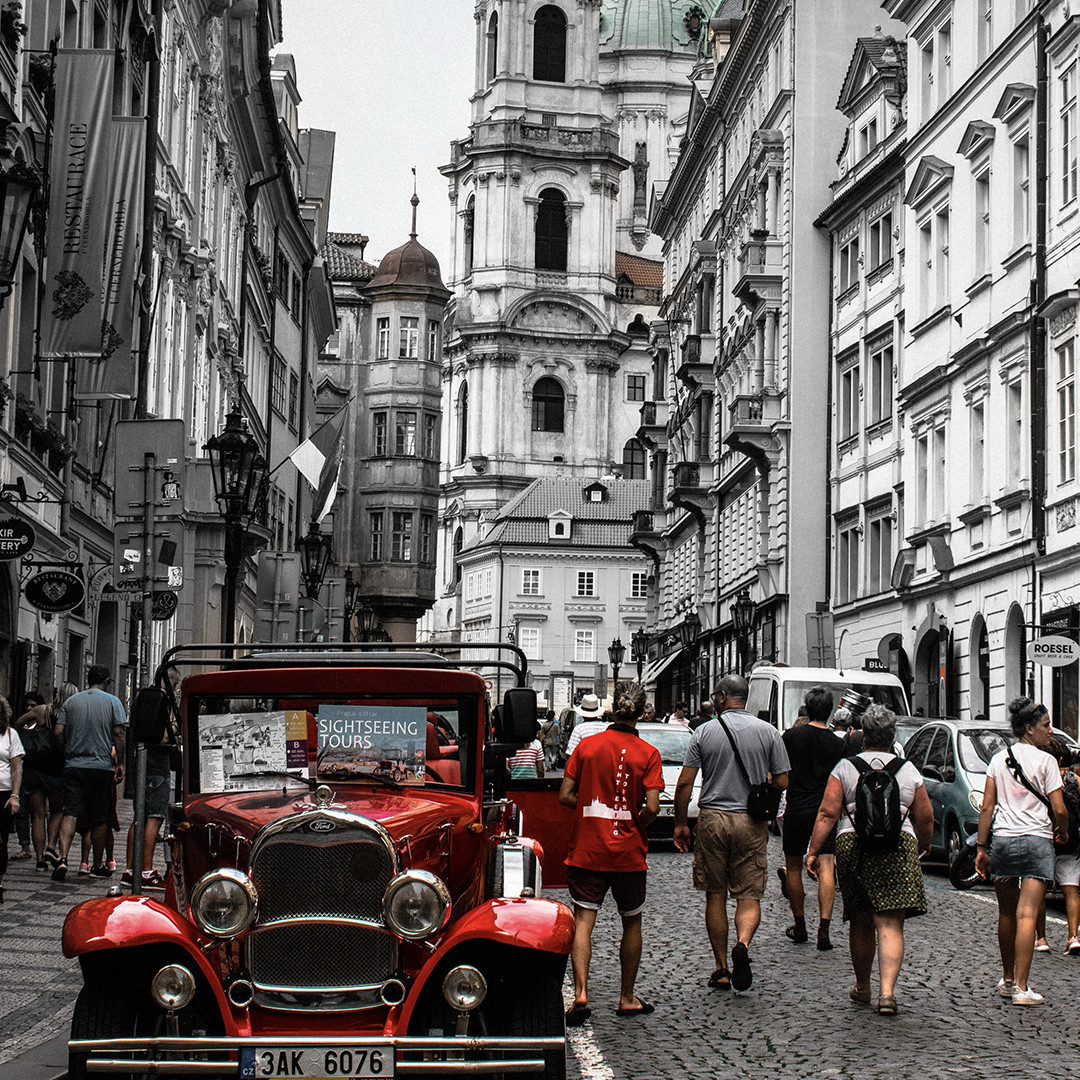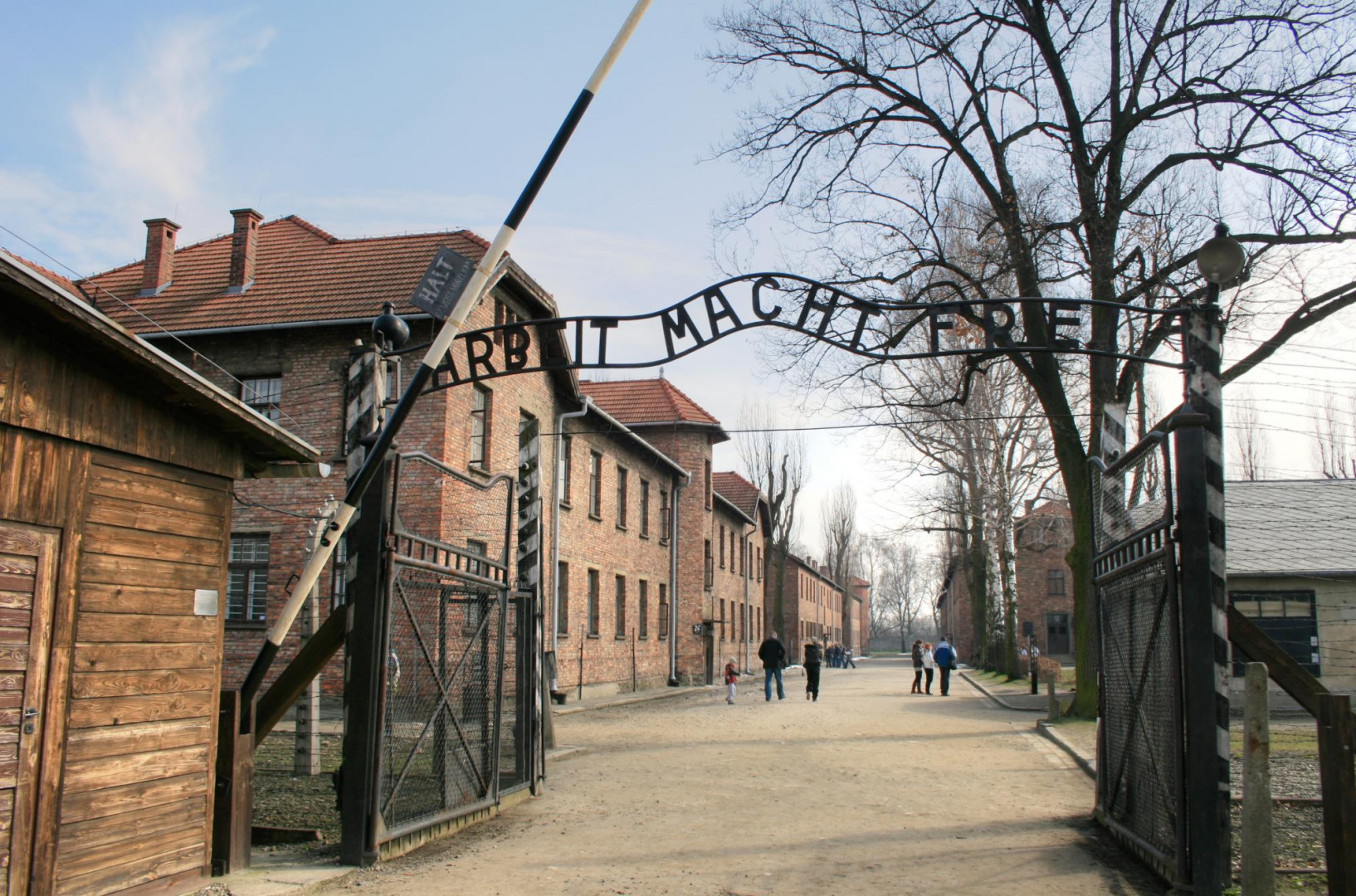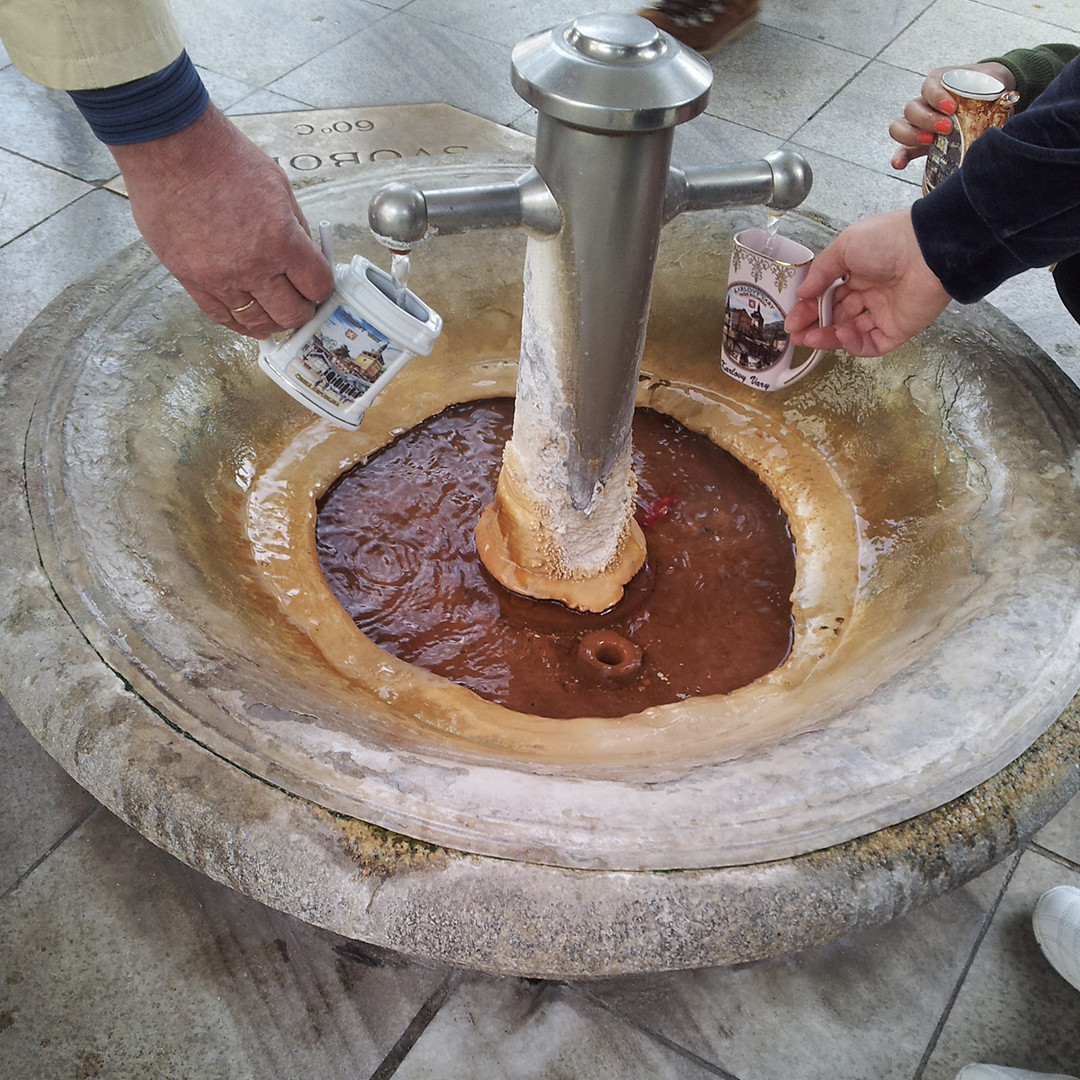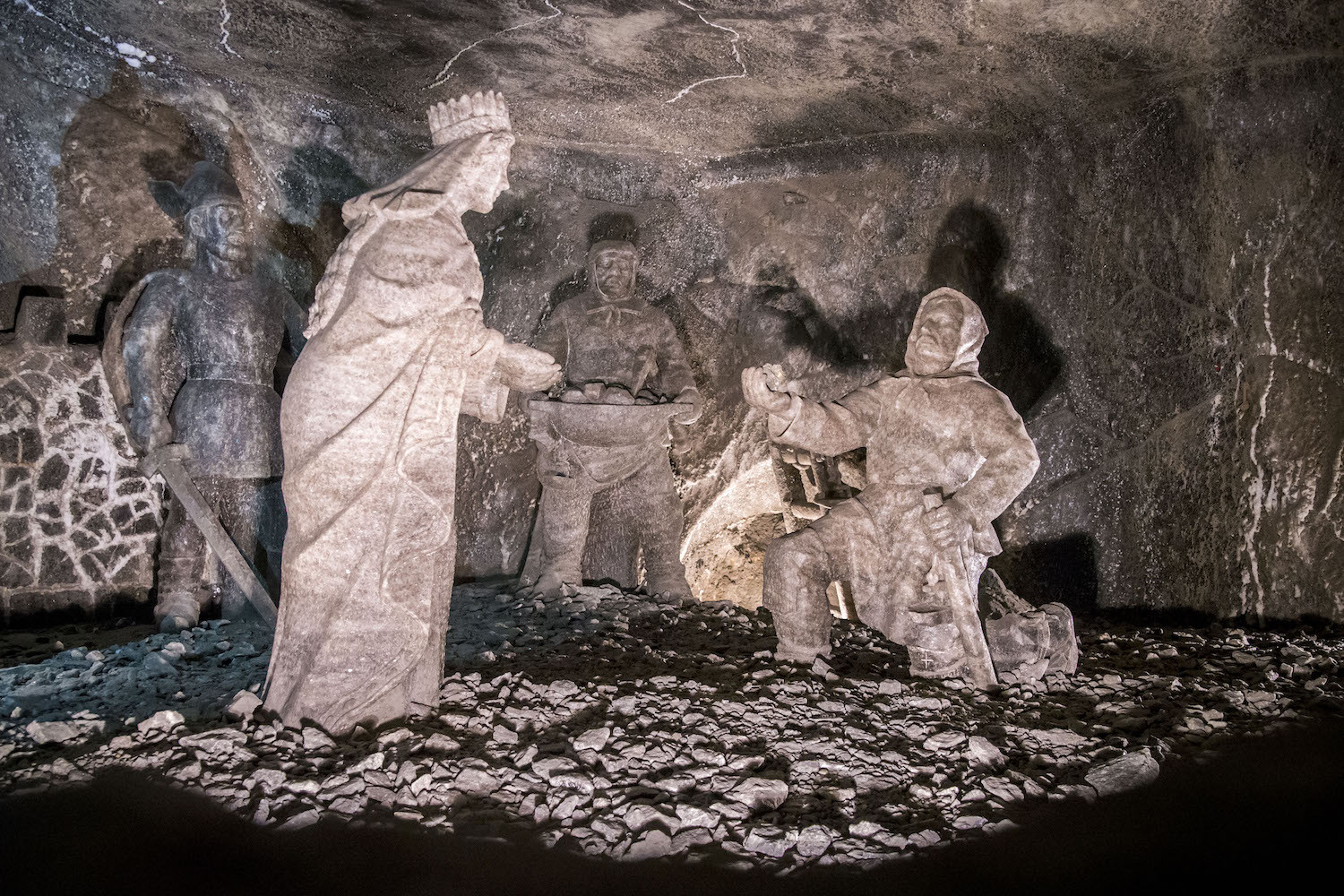 Tour Highlights
Exploring the scenic beauty of Eastern Europe is a journey that everyone should experience. From enjoying a dinner cruise on the Danube River to visiting the historical Wieliczka Salt Mine Museum, there are many exciting activities to indulge in. Here are some of the top things to do in this region:
One of the must-do experiences in Eastern Europe is a Danube River cruise. Enjoy the stunning views of the river and the city lights as you indulge in a delicious dinner. The Danube River, which flows through ten countries, is the second-longest river in Europe and is often referred to as the "Queen of Europe's Rivers."
Another interesting place to visit is the Wieliczka Salt Mine Museum, which is the oldest salt enterprise in Poland, dating back to the Middle Ages. The museum offers a fascinating insight into the mining history of the region and the salt mines' importance in the country's economy.
For history buffs, a visit to the Auschwitz Concentration Camp is an absolute must. The largest Nazi concentration and extermination camp, established in Nazi Germany-occupied Poland during World War II, offers a heart-wrenching glimpse into the atrocities of the Holocaust.
Prague Castle is another place that shouldn't be missed. It is the largest castle complex in the world, featuring three courtyards and a stunning display of Gothic, Renaissance, and Baroque architecture. The castle was founded in the 9th century and is home to the President of the Czech Republic.
To experience Prague differently, take a vintage car tour that is conducted on completely renovated historical vehicles. This is a unique way to explore the city's cobblestone streets and discover its hidden gems.
Karlovy Vary is another popular tourist destination in the Czech Republic, known for its hot springs and spas. The town is famous for its colorful buildings, picturesque landscape, and health-giving mineral springs, which are believed to have therapeutic properties.
Finally, visit the Austrian village of Hallstatt, which is one of the oldest and most photographed villages in the country. The village is situated on the shore of Hallstatt Lake and is a UNESCO World Heritage site. It features charming streets, historic buildings, and stunning natural scenery that will take your breath away.
In conclusion, Eastern Europe has much to offer in terms of history, culture, and natural beauty. With a wide range of activities and sights to see, it is an ideal destination for those looking for an exciting and unique travel experience.
乘坐

多瑙河游船

观赏两岸上的"布达"和"佩斯"美丽风景以及享受

晚餐。

参观波兰最古老的盐矿

~

维利奇卡盐矿。

参观

纳粹德国时期建立

,

有"死亡工厂"之称的

奥斯威辛集中营。

布拉格城堡

~

世界上最大和拥有三个庭院的古城堡

。

特别安排体验乘搭"老爷车"游览布拉格。

参观

捷克最着名的矿泉疗养地

~

卡罗维发利

。

参观

奥地利最古老和最佳拍照的村庄

~

哈尔施塔特。
Day 1
Kuala Lumpur – Istanbul
吉隆坡 – 伊斯坦堡
Day 2
Istanbul – Budapest, Hungary
伊斯坦堡 – 布达佩斯,匈牙利
Culture café ~ enjoy one of the largest and most traditional cafes in the city with an afternoon tea or coffee served with a traditional cake.
Danube River Cruise (ticket included) ~ offers sightseeing of two parts of the city, "BUDA" and "PEST". You may see some of the fabulous and charming sights along the river.
咖啡文化馆 ~ 在城中规模最大和咖啡文化历史悠久的咖啡文化馆享受咖啡与下午茶,再搭配传统的匈牙利蛋糕。
多瑙河游船 (含船票) ~ 观赏两岸上的"布达"和"佩斯"美丽风景。
Day 3
Budapest
布达佩斯
City Tour of Budapest to view the Heroes's Square, Millennium Monument, St Stephen Basilica, The Parliament, and Szentendre Artist's Village.
Fisherman's Bastion (entrance included) ~ a white, neo-Romanesque, limestone structure with sweeping staircases and conical towers, built in the late 1800s as a tribute to the city's Fisherman Guild.
Matthias Coronation Church (entrance included) ~ at the heart of Buda District in late Gothic style and the second largest church in medieval Buda.
布达佩斯市区 ~ 观看英雄广场、千年纪念碑、圣伊什特万圣殿、国会大厦和圣安德烈艺术村。
渔人堡 (含入门票) ~ 位于匈牙利首都布达佩斯一侧多瑙河河畔的新哥特式和罗曼风格城堡山,邻近马加什教堂。它修建于1895年到1902年之间,从塔和观景台,可以看到多瑙河、玛格丽特岛、东面的佩斯和盖勒特丘陵的全景。
马提亚斯教堂 (含入门票) ~ 随处可见14世纪绘制的艺术壁画,此教堂亦是奥地利最后一个皇帝的加冕仪式的场所。
Day 4
Budapest (181km) – Banska – Bystrica, Slovakia (218km) – Krakow, Poland
布达佩斯 (181公里) – 班斯卡 – 比斯特里察,斯洛伐克 (218公 里) – 克拉科夫,波兰
City Tour of Banska Bystrica to view the Historical Monuments.
班斯卡-比斯特里察市区 ~ 观看比斯特里察历史古迹市中心。
Day 5
Krakow
克拉科夫
City Tour of Krakow to view the Jagiellonian University, Wawel Hill, Royal Castle, The Cathedral, Old Town, and Cloth Market Hall.
St Mary Church (entrance included) ~ 14th-century church famous for its Gothic Art in a huge wooden altarpiece. It is the largest Gothic altarpiece in the world and a national treasure in Poland.
Wieliczka Salt Mine Museum (entrance included) ~ The oldest salt enterprise on Polish land dating back to the Middle Ages. For centuries, it was the source of the country's wealth and the material foundation of its culture.
克拉科夫市区 ~ 观看賈基洛尼亞大学、瓦维尔山、皇家城堡、大教堂、老城区和布匹市场。
圣母大教堂 (含入门票) ~ 克拉科夫最美的哥特式教堂,建于13世纪末到15世纪初,为纪念圣母玛丽亚升天。几个世纪以来一直作为城市中最主要的大教堂,也是波兰的象征之一。
维利奇卡盐矿 (含入门票) ~ 是波兰中世纪时代最古老的制盐企业,也是国家的财富物质基础和其文化之源。内里有礼拜堂,盐矿雕成的艺术品以及盐矿湖,目前已基本停产。
Day 6
Krakow (67km) – Oswiecim (460km) – Prague, Czech – Republic
克拉科夫 (67公里) – 奥斯威辛 (460公里) – 布拉格,捷克共和国
Auschwitz Concentration Camp (entrance included) ~ The largest Nazi concentration and extermination camps establish in Nazi German era.
奥斯威辛集中营 (含入门票) ~ 是纳粹德国时期建立的劳动营和灭绝营,有"死亡工厂"之称。
Day 7
Prague
布拉格
City Tour of Prague to view the Old Royal Palace, St Vitus Cathedral, St George A Basilica, Golden Lane and Daliborka, St Charles Bridge, Old Town, Tyne Cathedral, The Astronomical Clock, and St Nicholas Cathedral.
Vintage Car Experience (1-hour ride) ~ sightseeing included a ride through Old Town, Jewish Town, across the Cech Bridge to Prague Castle, and then get back to the Old Town across the Manes Bridge.
Prague Castle Area (entrance included) ~ the largest castle area in the world with three courtyards. The castle buildings represent the architectural style of the last millennium such as Bohemia, Romanesque and Gothic styles.
布拉格市区 ~ 观看旧皇宫、圣维特大教堂、圣乔治大殿、黄金巷、达利沃尔塔、查理四世大桥、旧城广场、天文钟和圣尼古拉教堂。
老爷车体验 (1小时车游) ~ 车游包括穿越旧城广场,犹太城,穿过切赫桥前往布拉格城堡,然后穿越马内斯桥回到布旧城广场。
布拉格城堡 (含入门票) ~ 世界上最大和拥有三个庭院的古城堡。此城堡的建筑风格是代表了最后太平盛世的波希米亚和罗马式哥特式的建筑之一。
Day 8
Prague (126km) – Karlovy Vary (81km) – Pilsen (288km) – Munich, Germany
布拉格 (126公里) – 卡罗维发利 (81公里) – 比尔森 (288公 里) – 慕尼黑,德国
City Tour of Karlovy Vary to view the Thermal Spring Colonnade.
Pilsner Urquell Brewery (entrance included) ~ birthplace of the world-famous Pilsner Urquell beer. You will experience adventure and entertainment while learning about the brewing process and tasting the excellent lager.
卡罗维发利市区 ~ 观看温泉柱廊。
比尔森啤酒厂 (含入门票) ~了解啤酒的酿造工艺和体验优良口感的啤酒。
Day 9
Munich (144km) – Salzburg, Austria
慕尼黑 (144公里) – 萨尔茨堡, 奥地利
City Tour of Munich to view the Marienplatz, Neues Rathaus & Glockenspiel, Bavarian Gothic Altes Rathaus, Hofbrauhaus, Peterskirche, Twin onion-domed Frauenkirche, and Funf Hofe.
Mirabell Gardens ~ is one of the most beautiful Baroque gardens in Europe.
Mozart's Birthplace (entrance included) ~ the place where the genius musician Mozart was born, the building containing his historic instruments, documents, memorabilia and some of the portraits painted during his lifetime.
慕尼黑市区 ~ 观看玛丽亚广场、霍夫城堡、蒂罗尔州的冰川峰、市政厅、钟楼、豪夫布洛豪斯、双洋葱圆顶圣母教堂和五宫廷。
米拉贝尔花园 ~ 欧洲最美丽的巴洛克花园之一。
莫扎特出生地 (含入门票) ~ 天才音乐家莫扎特的出生地,这座建筑收藏了他的历史乐器、文件、纪念品和他生前绘制的一些肖像。
Day 10
Salzburg (73km) – Hallstatt (300km) – Vienna
萨尔茨堡 (73公里) – 哈尔施塔特 (300公里) – 维也纳
Hallstatt ~ is full of traditional architecture and museums, as well as a fascinating peek into salt mine history. Fascinating peek into salt mine history. Feast your eyes on the extensive lave view with lofty mountains as a delightful backdrop.
Hallstatt Skywalk (entrance included) ~ a breathtaking view over the UNESCO World Heritage Hallstatt from the 360-meter-high Skywalk. (Only open on summer season: Apr - Oct 2022)
哈尔施塔特 ~ 一个充满了传统建筑、博物馆以及盐矿採摘的历史的古老小镇。此座如同仙境般的小镇,坐拥着清澈的湖畔,被群山包围,吸引了来自世界各地的游客前来拜访。
哈尔施塔特空中步道 (含入门票) ~ 在360 米高的空中步道欣赏世界遗产哈尔施塔特的壮丽景色。(只限夏季开放:2022年4月 - 10月)
Day 11
Vienna
维也纳
City Tour of Vienna to view the St Charles Church, Opera House, Ringstrasse, Hofburg Palace, Rathaus, Historical & Fine Art Museum, Maria Theresa Monument, Parliament, Stadtpark, St Stephen Cathedral and Hundertwasserhaus.
Schönbrunn Palace (entrance included) ~ the most important cultural monuments in Austria. The palace and gardens illustrate the taste, interests and aspirations of the successive Habsburg monarchs.
维也纳市区 ~ 观看查理教堂、歌剧院、环城大道、霍夫堡皇宮、市政厅、艺术史博物馆、玛丽亚特蕾莎纪念碑、议会大厦、城市公园、圣斯德望主教座堂和汉德瓦萨之家。
美泉宫 (含入门票) ~ 奥地利最重要的文化古迹,宫殿和花园展示了历代哈布斯堡王朝君主的品味、兴趣和抱负。
Day 12
Vienna – Istanbul – Kuala Lumpur
布达佩斯 – 伊斯坦堡 – 吉隆坡
Day 13
Arrive Kuala Lumpur
抵达吉隆坡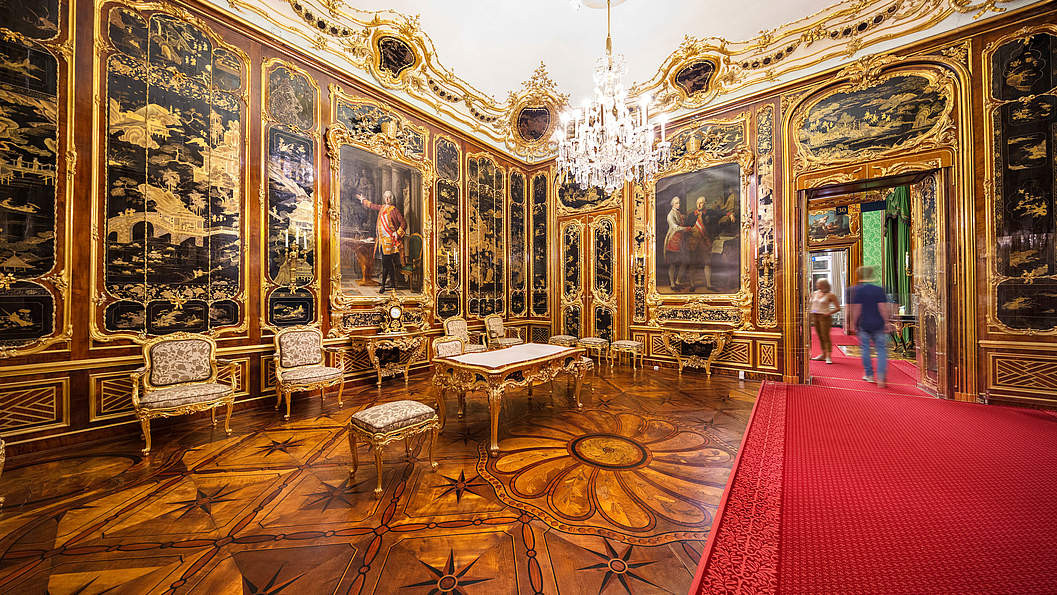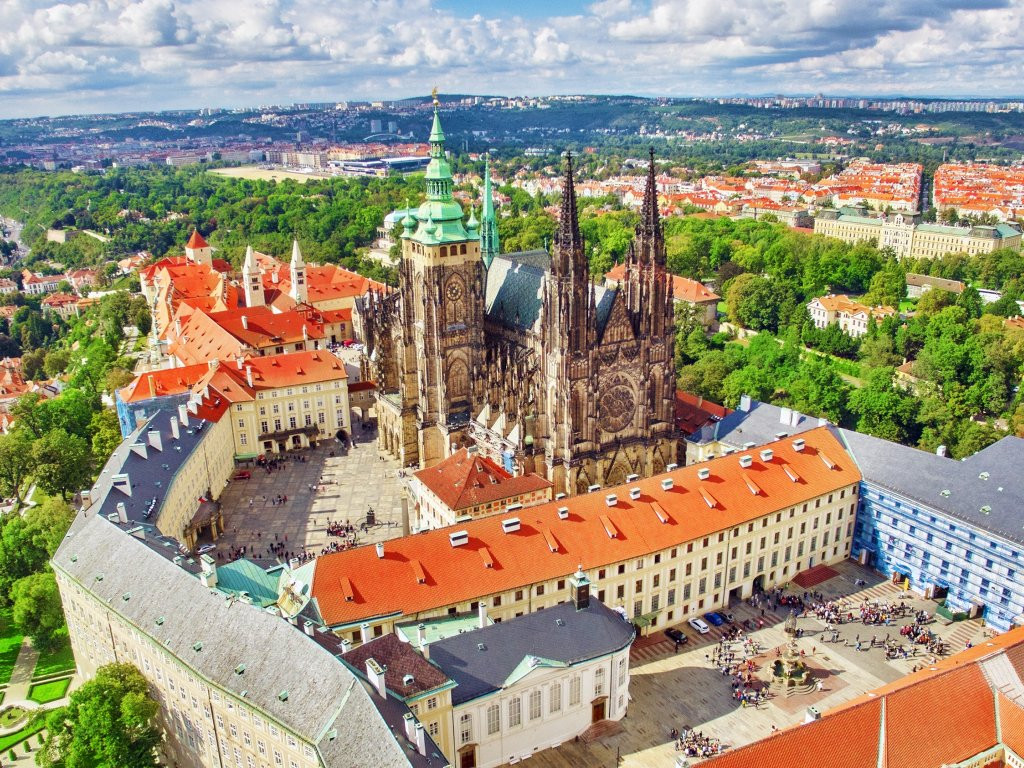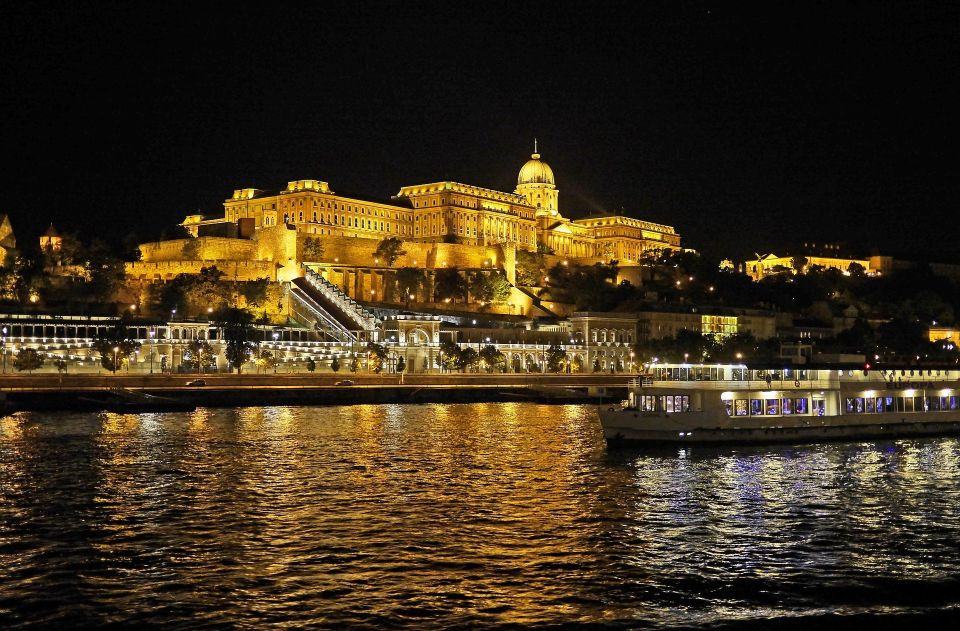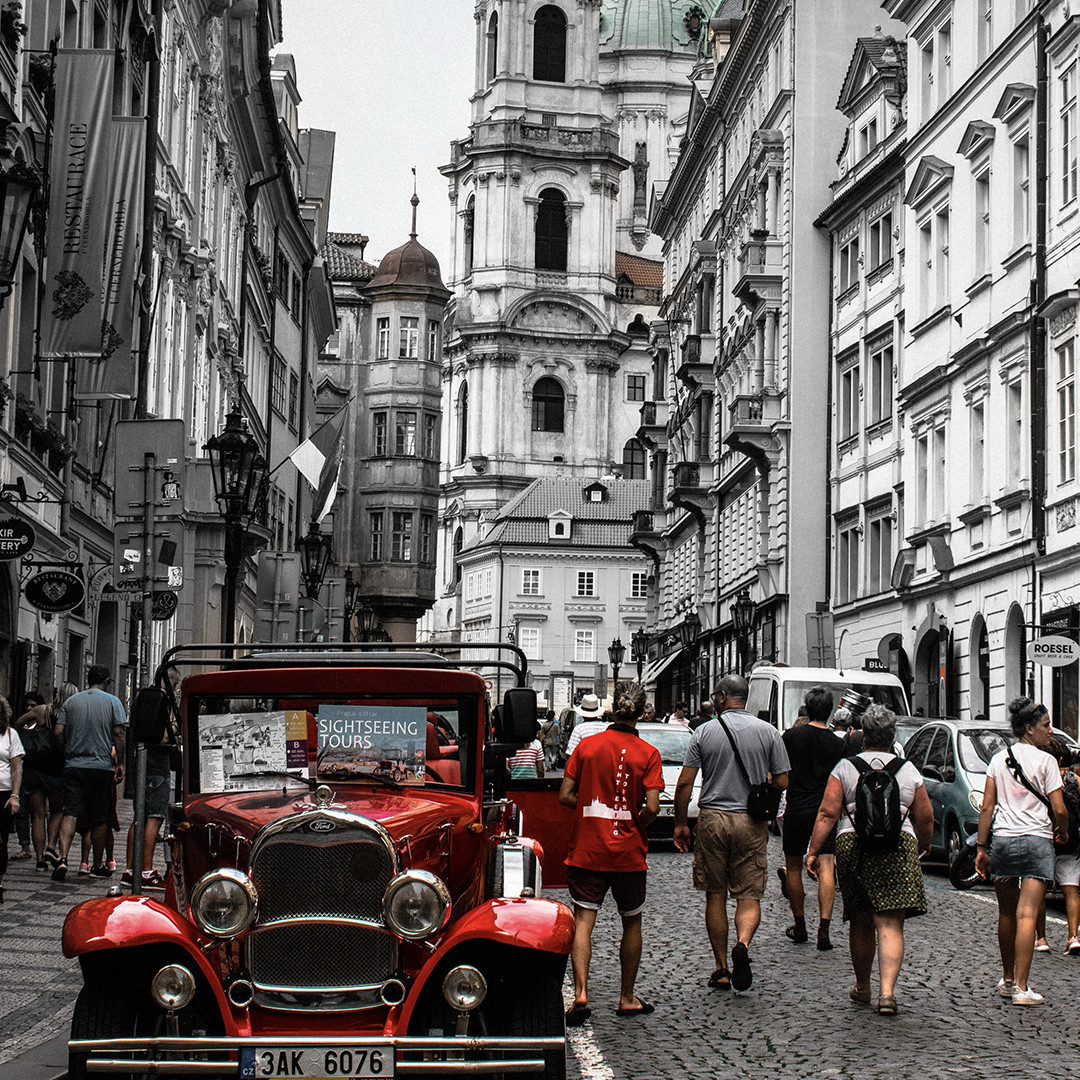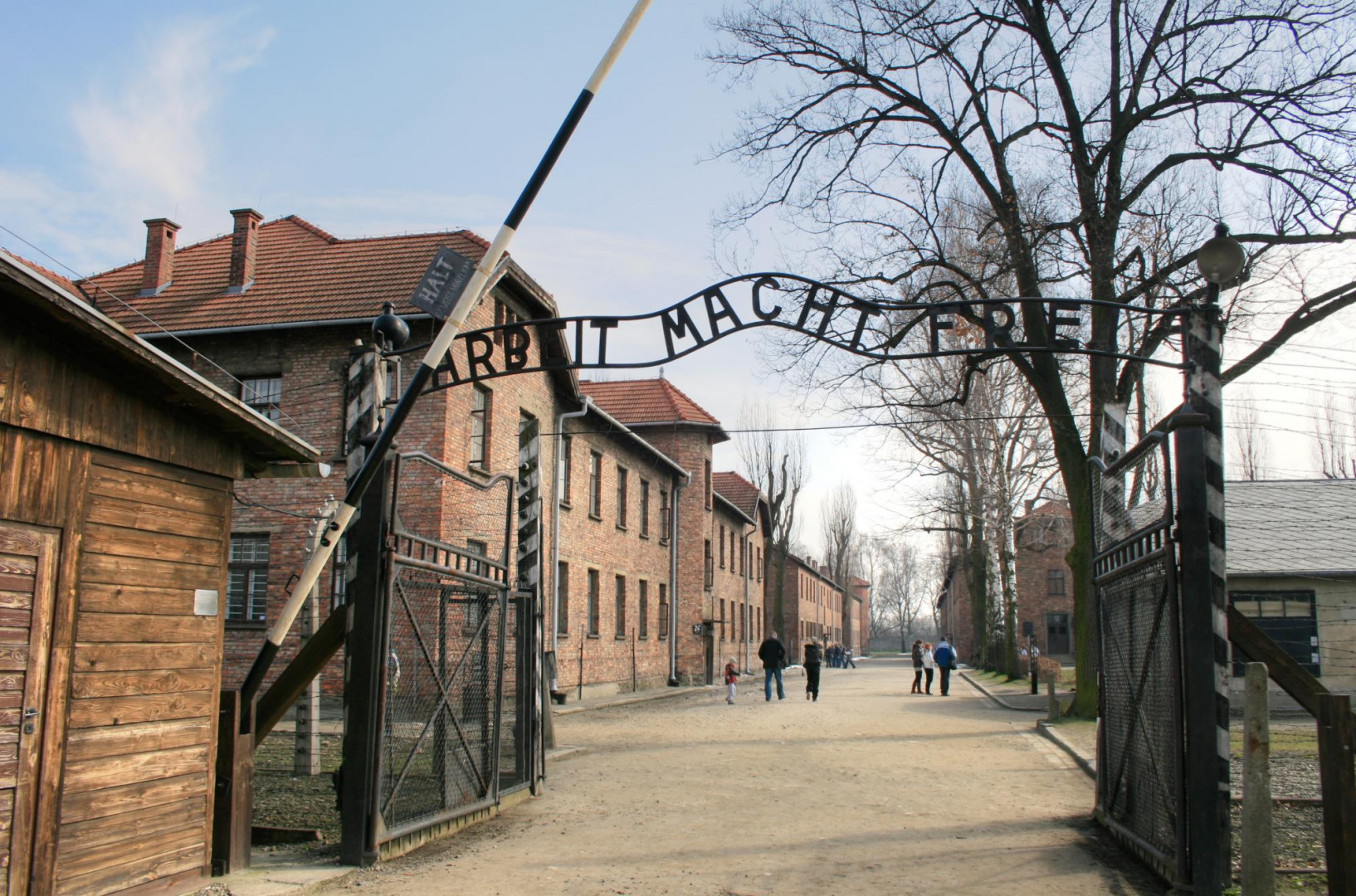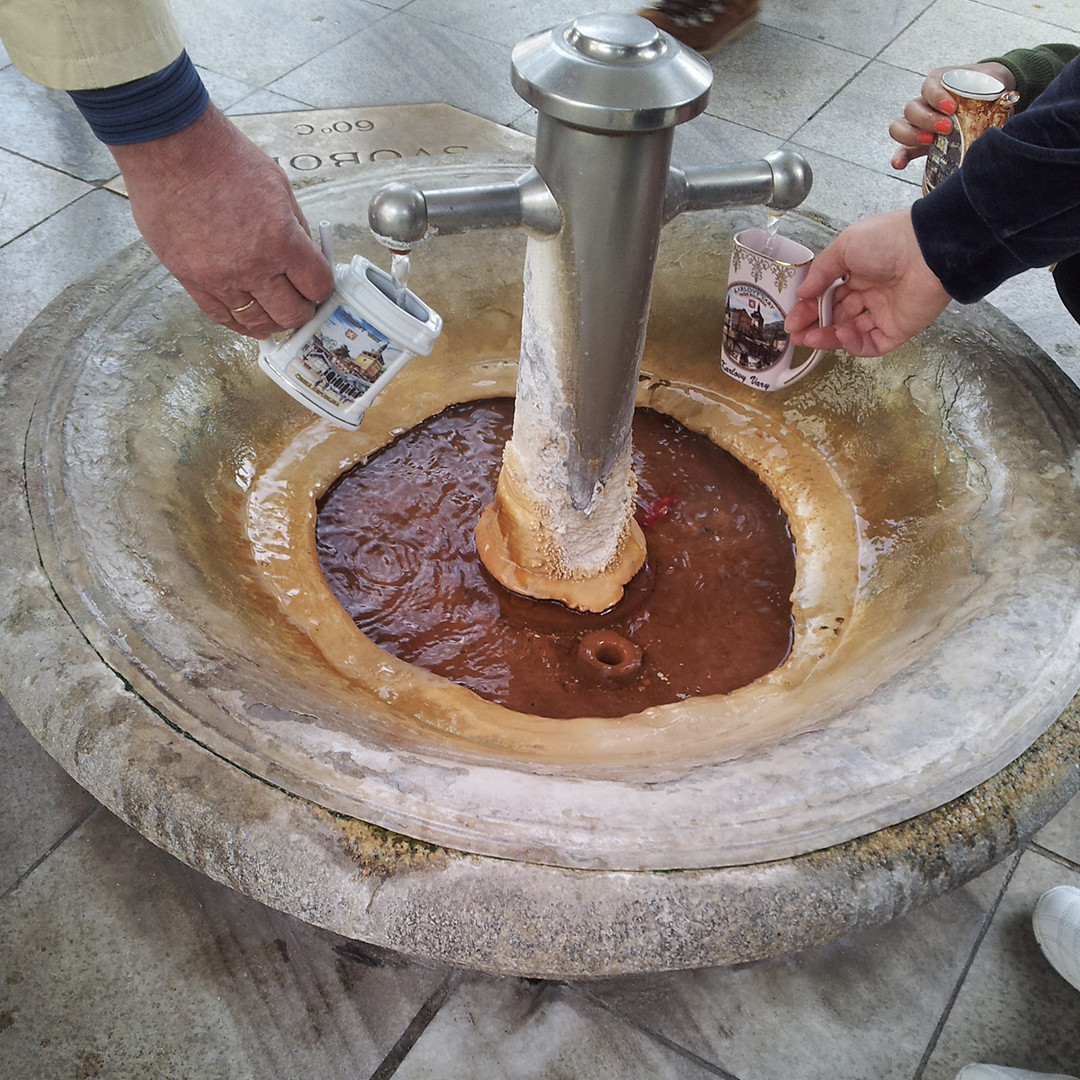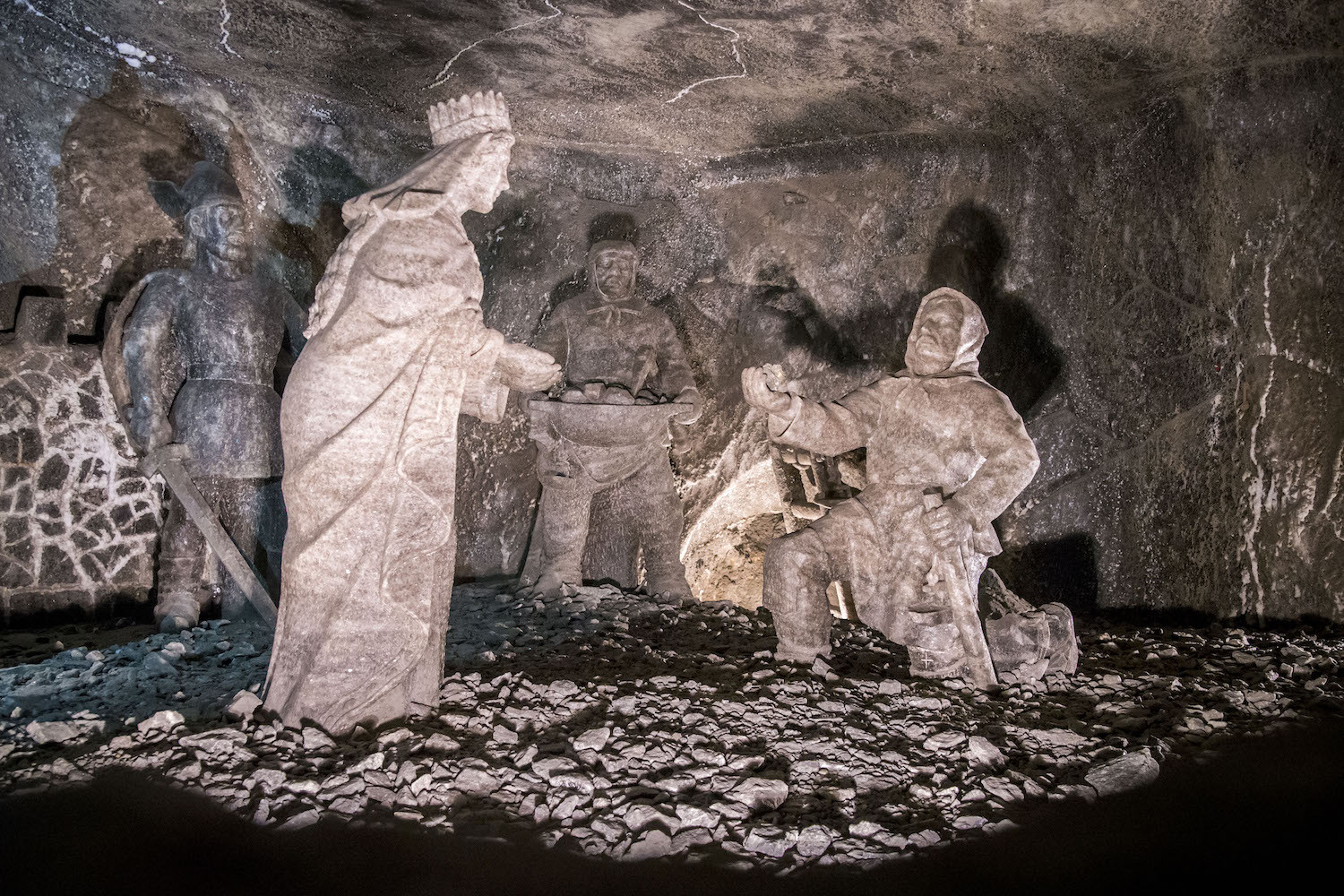 Seasonality: Spring (Mar – May) / Summer (Jun – Aug) / Autumn (Sep – Nov) / Winter (Dec – Feb)

Currency: Euro (EUR), Czech Koruna (CZK), Hungarian Forint (

HUF), Polish Zloty (PLN)

Tour commentary will be conducted in English with simple Mandarin or Cantonese translation by Tour Leader.

All pictures shown are for illustration

purposed

only, actual may

varies

.

Kindly refer to Parlo Tours Sdn Bhd's terms & conditions and company policy for full details.
季节:春季

(

三

-

五月

) /

夏季

(

六

-

八月

) /

秋季

(

九

–

十一月

) /

冬季

(

十二

–

二月

)

货币

:

欧元

(EUR)

,捷克克朗

(CZK)

,匈牙利福林

(

HUF)

,波兰兹罗提

(PLN)

全程使用英文讲解,领队将以中文或粤语简约地说明。

所有显示图片均仅供为说明用途。

详情请查询

Parlo Tours Sdn Bhd

的条款与细则及公司政策。
| | Departure Date | Airlines | Tour Price | Misc. Charges | Status |
| --- | --- | --- | --- | --- | --- |
| 1 | 20 December 2023 | | | | Send Enquiry |
Enquiry
One or more fields have an error. Please check and try again.
One or more fields have an error. Please check and try again.
Type
Tour Fare
TRAVEL INSURANCE - OVERSEAS

RM

155.00

OVERSEA TIPPING

RM

390.00

INTERNATIONAL AIRPORT TAX - TOUR (SUBJECT TO CHANGE)

RM

2,136.00

MALAYSIA AIRPORT TAX - TOUR

RM

73.00

Total

RM

2,754.00
Type
Tour Fare
FULL TOUR ADULT

RM

13,488.00

FULL TOUR ADULT SINGLE OCCUPANCY

RM

15,988.00

FULL TOUR CHILD TWIN

RM

13,488.00

FULL TOUR CHILD WITH BED

RM

12,288.00

FULL TOUR CHILD NON BED

RM

0.00
| | | | | |
| --- | --- | --- | --- | --- |
| Flight Code | Flight No | Flight Date | ETD | ETA |
| KUL-IST | 63 | 20 December 2023 | 0955 | 1600 |
| IST-BUD | 1037 | 20 December 2023 | 1925 | 1930 |
| VIE-IST | 1888 | 31 December 2023 | 1905 | 2330 |
| IST-KUL | 60 | 1 January 2024 | 0150 | 1705 |
Note
Pricing is subject to change and seats availability is subject to first come first served basis.
Above pricing does not include miscellaneous charges which includes Malaysia Airport Tax, International Airport Tax, Oversea Tipping, Travel Insurance and other charges if applicable. Click on Miscellaneous Charge tab for breakdown.
Definition:


Adult (12 years old and above)
Child with Bed & Child No Bed (2-11 years)
Infant (Below 2 years)

The maximum occupancy in a hotel room is 3 travellers, including Child No Bed.
Triple Sharing Room is Standard Twin Room with extra bed (roll-away / sofa / bund bed / mattress) for the 3rd traveller.
If Triple Sharing Room is not available, a Standard Twin Room plus a Standard Single Room will be arranged. Surcharges may apply.
Double Bed Room / Connecting Room is on request basis only, subject to hotel / cabin room availability.
For others, kindly contact our Travel Consultant for the best advice.
Flight schedule above is subject to change and we advise our customers to kindly contact our Travel Consultant for the latest flight schedule for final confirmation.
All Miscellaneous Charges are subject to change without prior notice, kindly contact our Travel Consultant for final confirmation.