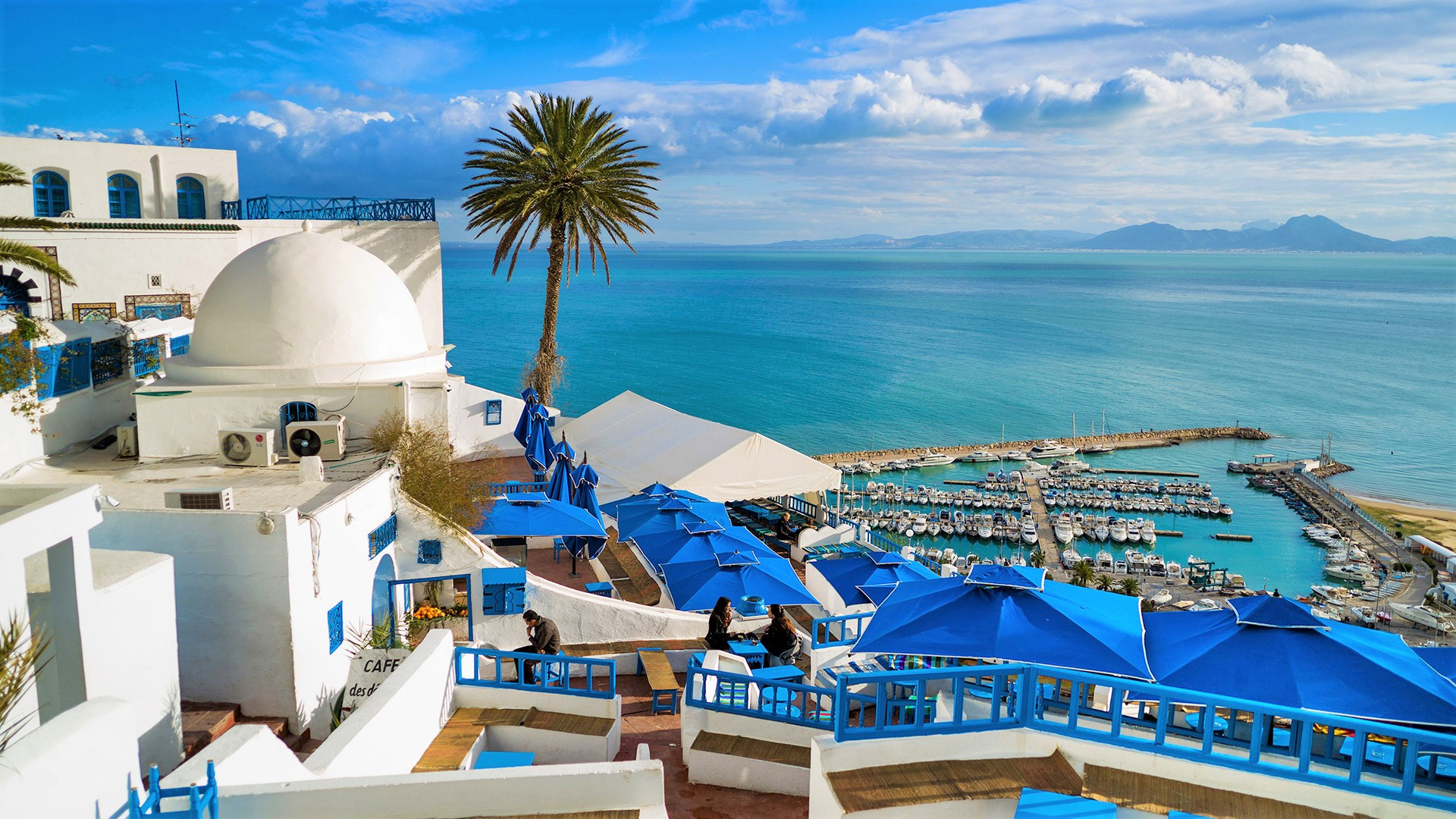 9D7N INSPIRING TUNISIA
Tunis, El Jem, Matmata, Tozeur, Nefta, Kairouan, Sousse
Tunis, El Jem, Matmata, Tozeur, Nefta, Kairouan, Sousse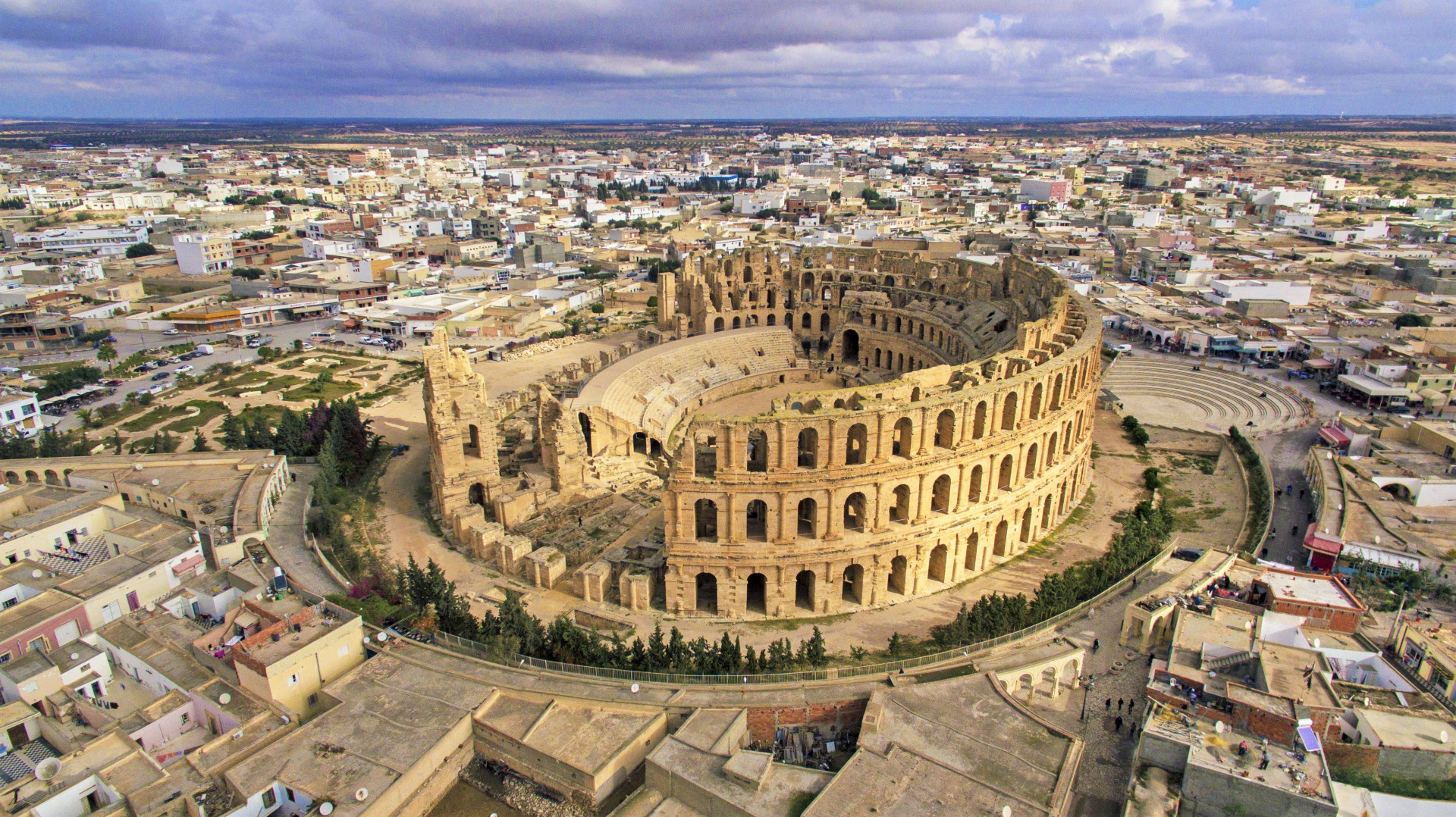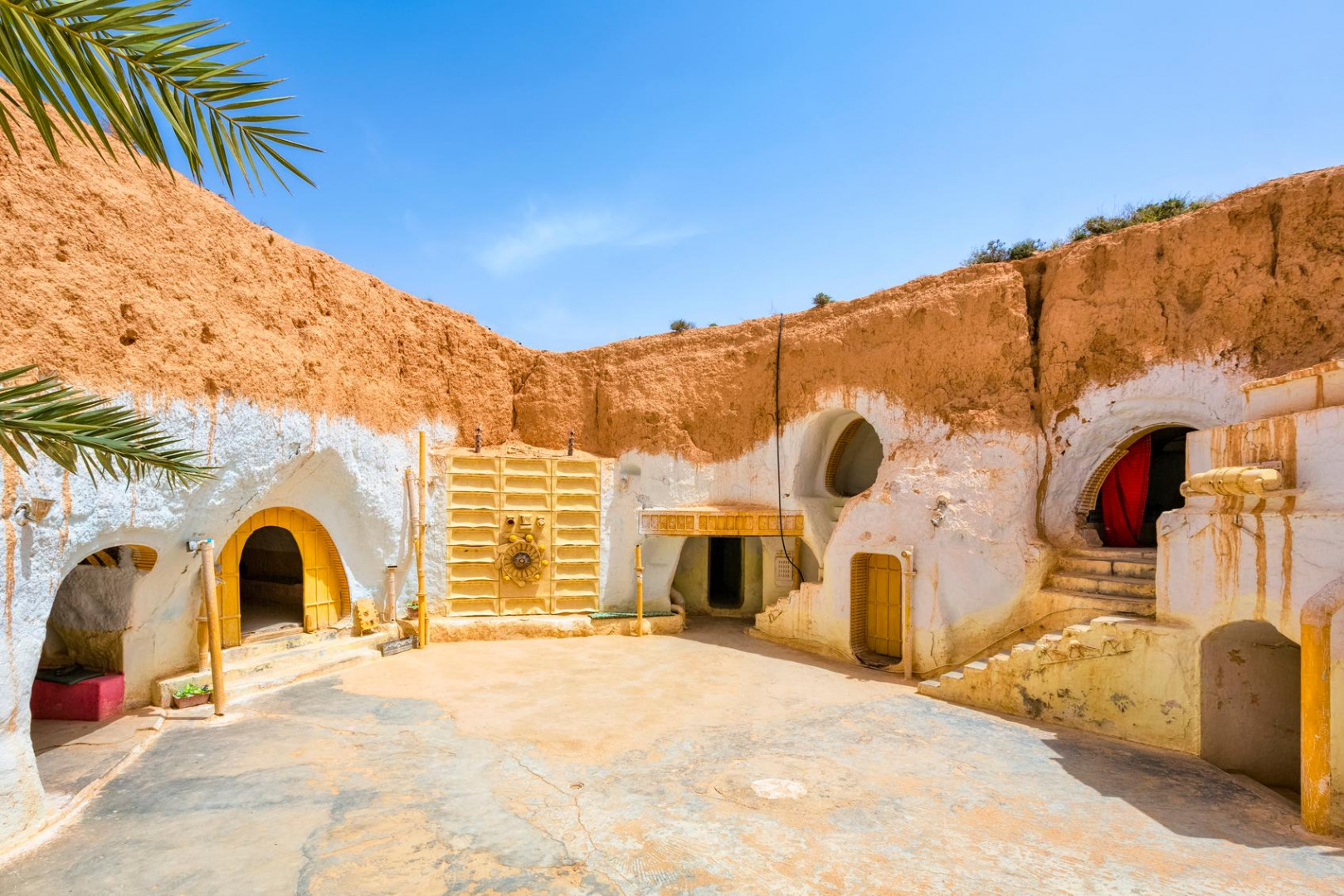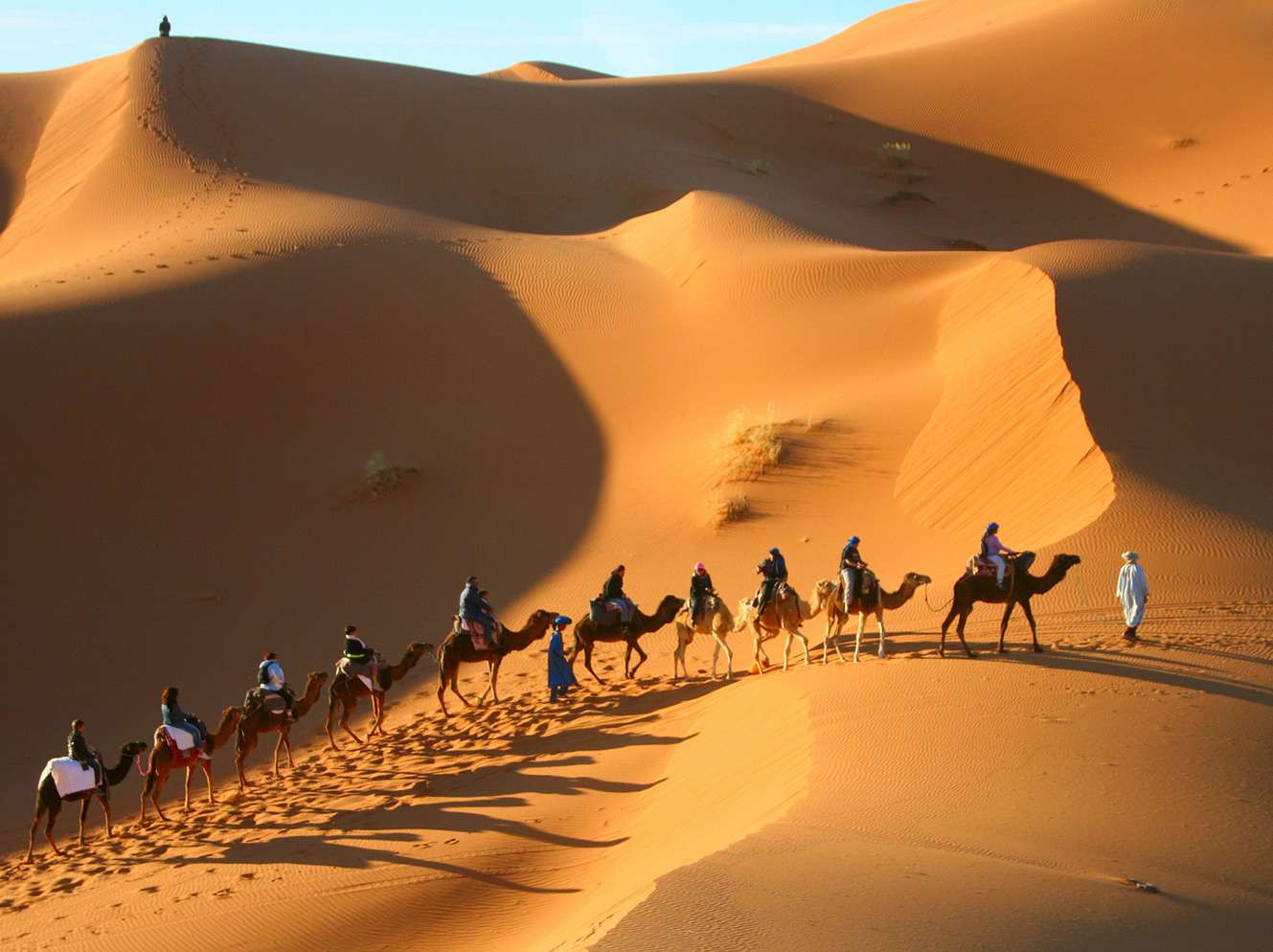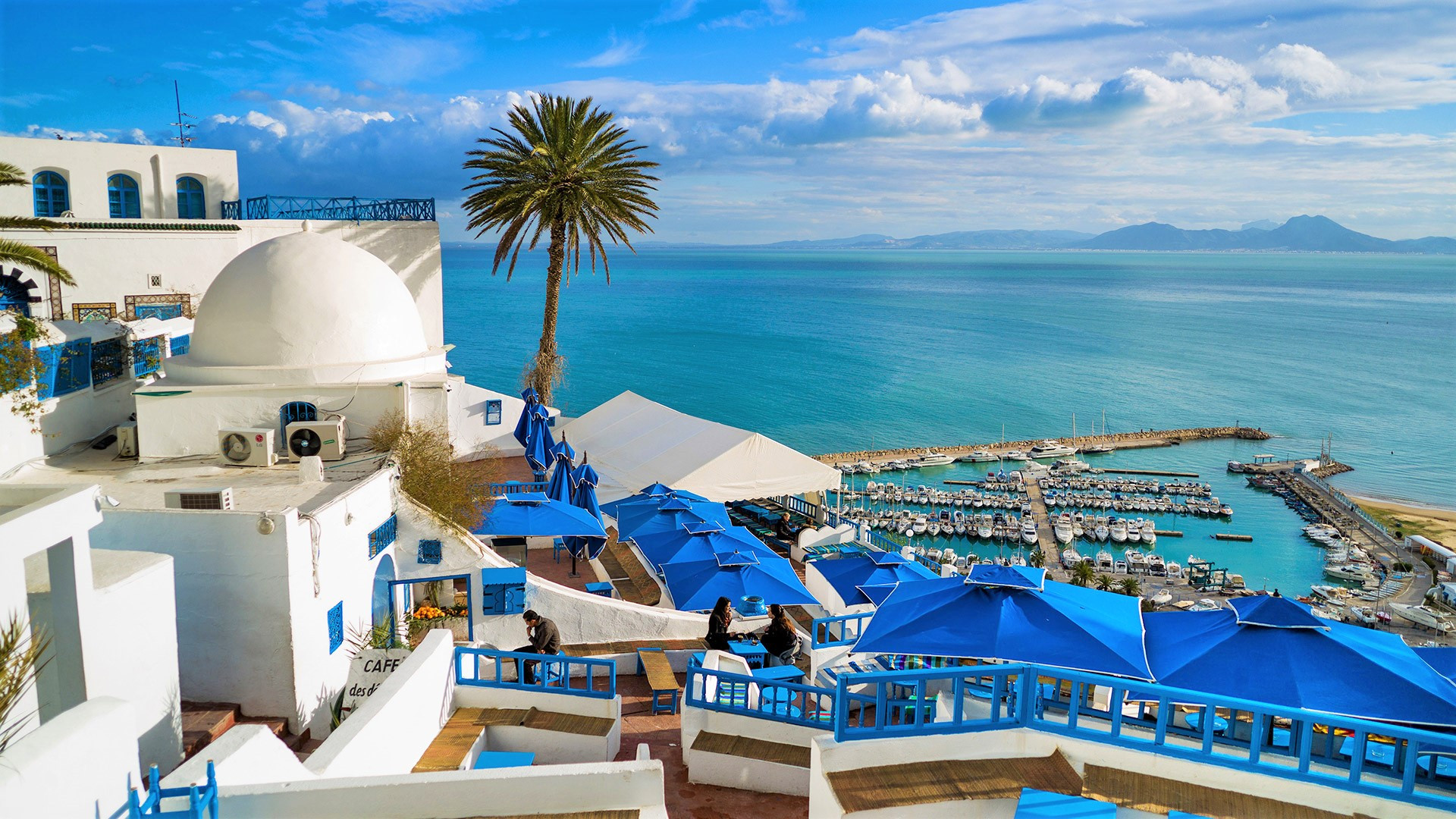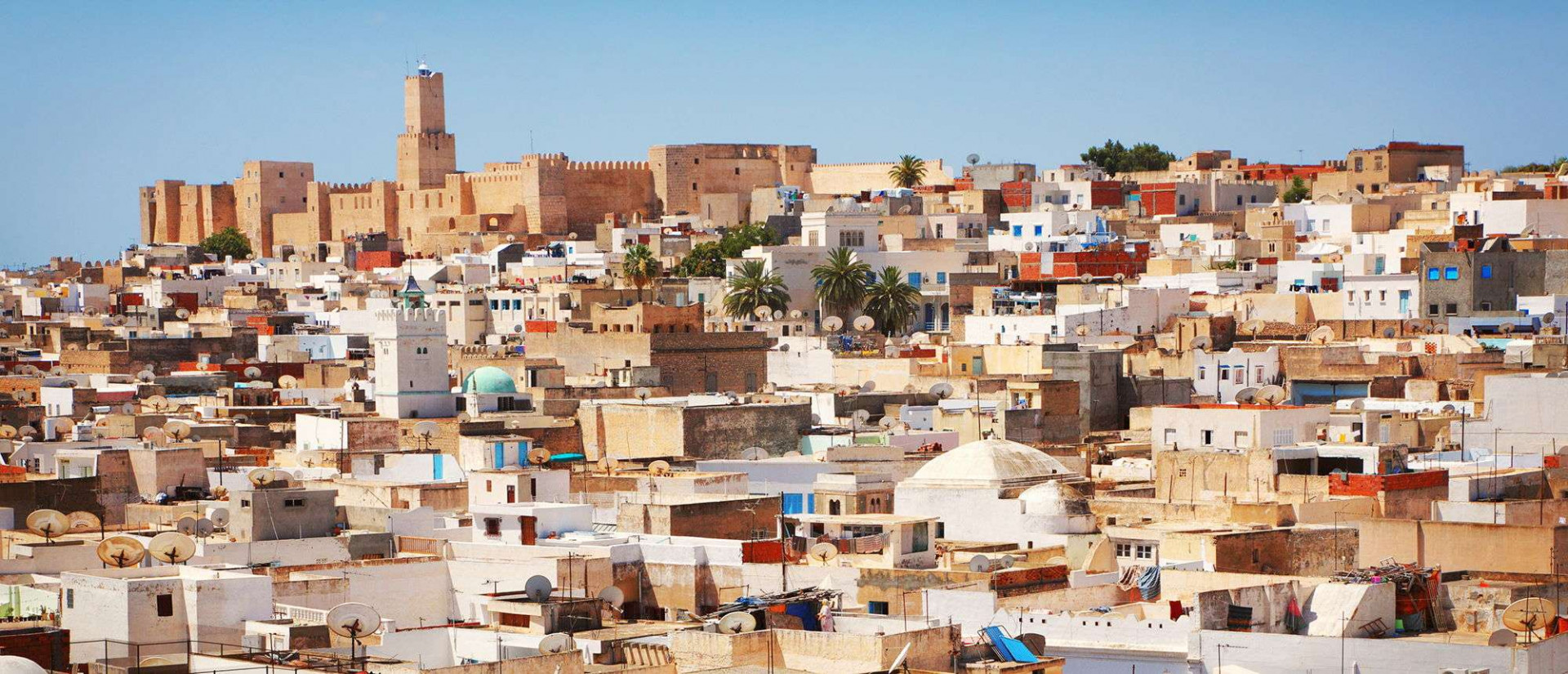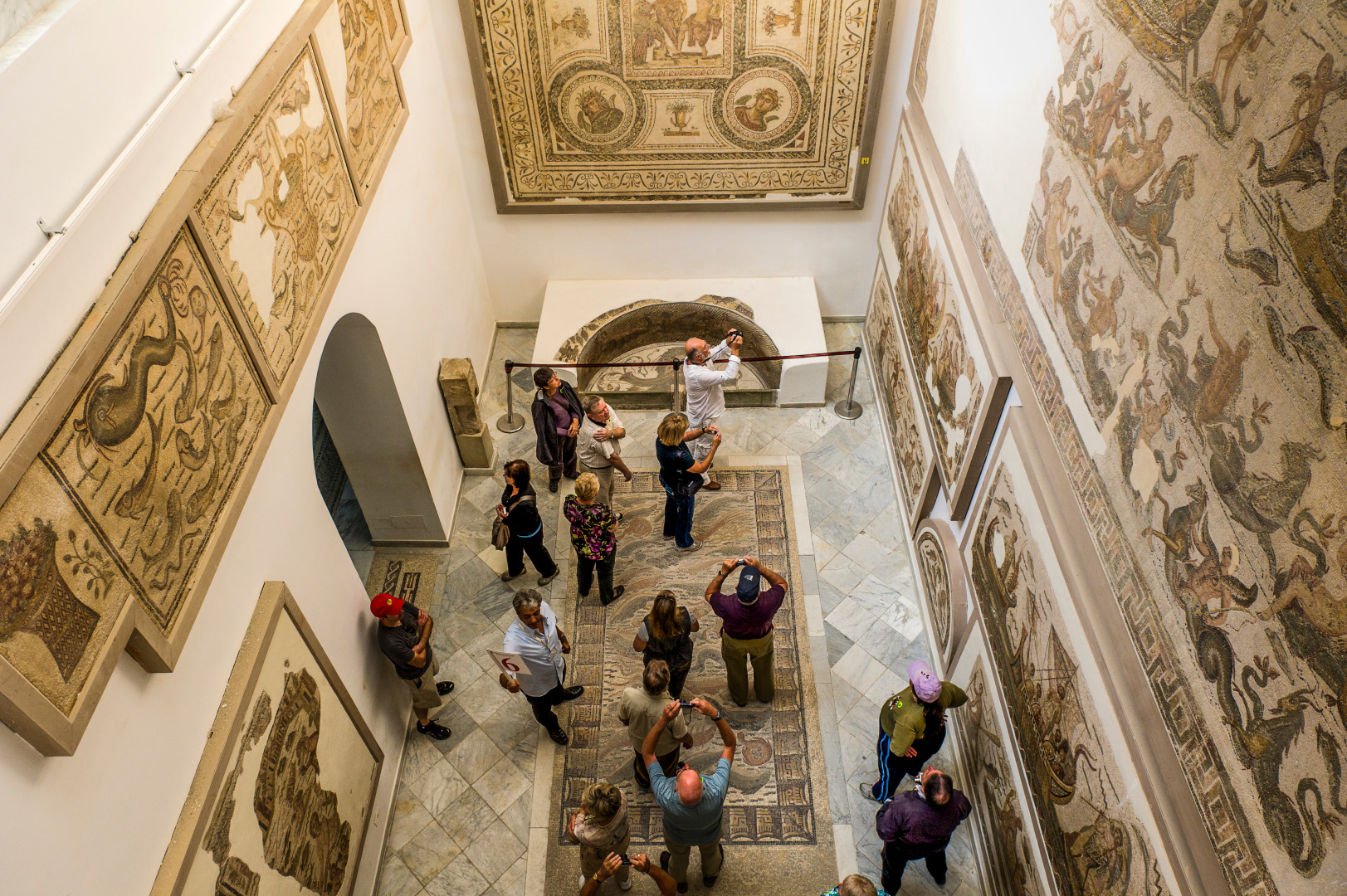 Tour Highlights
Embark on a captivating journey through Tunisia, where ancient wonders and cinematic landscapes await your exploration. Immerse yourself in the rich history and cultural heritage as you visit six remarkable UNESCO World Heritage sites. Lose yourself in the labyrinthine alleyways of the Medina of Tunis and the Medina of Sousse, where centuries of history come alive through vibrant markets and enchanting architecture. Marvel at the grandeur of the Amphitheatre of El Jem, a testament to the magnificence of Roman engineering that stands as one of the best-preserved stone ruins in the world, a true gem of Africa.
Uncover the spiritual allure of the Medina of Kairouan, a sacred Islamic site steeped in tradition and architectural splendor. Journey back in time as you explore the hauntingly beautiful Punic town of Kerkouane, an archaeological marvel that reveals the secrets of an ancient civilization. Stand in awe at the ruins of Carthage, an archaeological site that whispers tales of a once-mighty empire.
For movie enthusiasts, venture to Matmata, a shooting location for a blockbuster film, and immerse yourself in the otherworldly landscapes that have graced the silver screen.
Indulge your adventurous spirit with thrilling experiences, such as a Jeep Safari Ride that will take you off the beaten path, allowing you to witness Tunisia's breathtaking natural beauty firsthand. Discover the timeless charm of a Camel Ride, traversing the golden dunes and ancient landscapes like a true desert explorer. Drift through the winding streets in a Horse Carriage Ride, capturing the essence of a bygone era.
Immerse yourself in the artistic and historical treasures of the Bardo Museum, one of Africa's most esteemed cultural institutions. Marvel at its magnificent collection, which spans thousands of years, showcasing the region's diverse heritage.
Lastly, find tranquility in the idyllic seaside town of Sidi Bou Said, with its enchanting blue and white architecture that reflects the hues of the Mediterranean. Relax on its pristine beaches, soaking in the soothing ambiance while admiring the picturesque views that surround you.
Tunisia beckons you with its profound history, breathtaking landscapes, and unforgettable experiences. Embark on this unforgettable journey and let the wonders of this North African gem leave an indelible mark on your soul.
参观突尼西亚的

6

个世界文化遗产

~

突尼斯麦地那、苏塞麦地那、杰姆剧场、凯鲁万麦地那、迦太基城市遗址和迦太

基考古遗址公园。

探索电影大片的拍摄地点

~

马特马他。

体验吉普车游、骑骆驼和四轮马车。

探索非洲第二个最重要的博物馆

~

巴尔多博物馆。

发掘世界上保存最完好的罗马石碑遗址之一和非洲的独特地标

~

杰姆剧场。

西迪布

~

蓝白相间的建筑让人惊叹,让人放松的地中海海滨小镇。
Day 1
Kuala Lumpur - Dubai - Tunis
吉隆坡 - 迪拜 - 突尼斯
City tour of Medina Tunis to view one of the most impressive medieval medinas in North Africa and one of Tunisia's great treasures.
Bardo Museum (entrance included) ~ one of the best archaeological museums in the Mediterranean, which is especially well known for its beautiful collection of mosaics.
突尼斯麦地那市区 ~ 观看北非最令人印象深刻的中世纪麦地那斯,也是突尼斯的珍宝之一。
巴尔多博物馆 (含入门票) ~ 地中海最好的考古博物馆之一,以其精美的马赛克收藏品而闻名。
Day 2
Tunis (147km) - Sousse (70km) - El Jem (74km) - Sfax
突尼斯 (147公里) - 苏塞 (70公里) - 杰姆 (74公里) - 斯法克斯
City tour of Medina of Sousse to view the Kasbah and Great Mosque of Sousse, a typical town dating from the first centuries of Islam, that reflects Arabo-Muslim urbanism.
Sousse Archaeological Museum (entrance included) ~ it contains the second largest collection of mosaics in the world.
Port el Kantaoui ~ a photo stop at a touristic town with Andalusian charm has been built around the marina.
Amphitheatre of El Jem (entrance included) ~ one of the largest amphitheatres of the ancient world.
苏塞麦地那市区 ~ 观看城堡和苏塞的大清真寺。典型的城镇可以追溯到伊斯兰教的最初几个世纪,反映了阿拉巴穆斯林的城市主义。
苏塞考古博物馆 (含入门票) ~ 这里含有世界上第二大的马赛克收藏品。
康达维港 ~ 拍照打卡于建在码头周围的一座具有安达卢西亚风情的旅游城镇。
杰姆剧场 (含入门票) ~ 古代最大的露天剧场之一。
Day 3
Sfax (222km) - Matmata (91km) - Douz
斯法克斯 (222公里) - 马特马他 (91公里) - 杜兹
Matmata ~ a photo stop at Star Wars shooting sites.
Explore the home of the locals ~ tasting traditional Tabouna bread with green tea at local Berber house (Troglodyte House).
Camel Ride (approx. 1hour) ~ put on local clothing, enjoy the ride to the dunes of Douz and hike to the top of the dune for panoramic views across the desert.
马特马他 ~ 拍照打卡"星球大战"拍摄地。
探索当地住宅 ~ 在当地的柏柏尔人家里品尝他们传统的面包和绿茶 (穴居)。
骑骆驼 (大约1小时) ~ 换上当地服装,开启您的 Douz 沙丘之旅。徒步到沙丘顶部,欣赏沙漠的全景。
Day 4
Douz (125km) - Tozeur
杜兹 (125公里) - 托泽尔
City tour of the Medina of Tozeur to view one of the best preserved where you can find traditional architecture, fashion and workmanship.
Horse-carriage ride (approx. 1hour) ~ 4 persons sharing in a horse- carriage ride at Tozeur suburban.
Eden Palm ~ a photo stop at a restaurant surrounded by palm garden.
Chott el Djerid ~ a photo stop at the large endorheic salt lake in southern Tunisia, it is "Star Wars" shooting site.
Sahara Desert (approx. 3.5 hours) ~ an experience on 4x4 jeep drive into the dessert. Photo stop at Chebika, Tamerza and Mides.
托泽尔麦地那市区 ~ 观看其中保存得最好的地方,您可以找到传统建筑、时尚和工艺。
体验四轮马车 (大约1小时) ~ 4人共乘一辆四轮马车于托泽尔郊区内游览。
棕榈园 ~ 拍照打卡由棕榈花园环绕着的餐厅。
杰里德大盐湖 ~ 拍照打卡突尼斯南部的大内河盐湖,为"星球大战"拍摄地。
撒哈拉沙 (大约3.5小时) ~ 体验乘坐4x4越野车在撒哈拉大沙漠的沙丘上飞。中途在歇比卡、泰迈格宰和米德斯拍照打卡。
Day 5
Tozeur (24km) - Nefta (116km) - Gafsa (203km) - Kairouan
托泽尔 (24公里) - 内夫塔 (116公里) - 加夫萨 (203公里) - 凯鲁万
Nefta Basket ~ a photo stop at an oasis set in a canyon.
Famous Carpet House ~ enjoy shopping.
内夫塔篮子 ~ 拍照打卡峡谷中的绿洲。
著名的地毯厂 ~ 享受购物乐趣。
Day 6
Kairouan (111km) - Hammamet
凯鲁万 (111公里) - 哈马马特
City tour of Medina of Kairouan to view the Great Mosque and Aghlabid Basins an important religious pilgrimage site and rich in history.
Mausoleum of Sidi Sahed (entrance included) ~ the burial place of one of the Prophet's companions.
凯鲁万麦地那市区 ~ 观看大清真寺和阿格拉比德盆地,一个重要的宗教朝圣地和拥有丰富历史的地标之一。
西迪萨赫布陵墓(含入门票) ~ 一个先知的同伴之墓地。
Day 7
Hammamet (11km) - Cap Bon Peninsula (110km) - Tunis
哈马马特 (11公里) - 卡本半岛 (110公里) - 突尼斯
City tour of Medina of Hammamet to view the surrounded by its original 15th-century walls, the architecture here is similar to the Sidi Bou Said, same white house with blue doors and Windows.
Nabeul Market & Pottery ~ enjoy shopping.
Kelibia Fort ~ a photo stop at this strategically placed fort, the largest preserved in Tunisia.
El Haouaria ~ a photo stop at the oldest Tunisian Olive tree.
City tour of Punic town of Kerkouane to view at the tip of Cape Bon on a cliff that dominates the sea, bears exceptional witness to Phoenician-Punic town planning.
哈马马特的麦地那城市区 ~ 观看周围环绕着 15 世纪的城墙,这里的建筑风格与蓝白小镇颇有几分相似,同样是白色房子与蓝色门窗。
纳布勒市场 & 陶器 ~ 享受购物乐趣。
古莱比耶堡 ~ 在古堡可以俯瞰整个小城的美丽风景,小城外湛蓝的海水和漫无边际的天空。
胡瓦里耶 ~ 突尼斯最古老的橄榄树拍照打卡。
迦太基城市遗址 ~ 观光卡本的最顶端,在悬崖上俯瞰大海,见证腓尼基人特殊的城市规划。
Day 8
Tunis - Dubai - Kuala Lumpur
突尼斯 - 迪拜 - 吉隆坡
Archaeological site of Carthage (entrance included) ~ the Carthage was founded in the 9th century B.C. on the Gulf of Tunis. From the 6th century onwards, it developed into a great trading empire covering much of the Mediterranean and was home to a brilliant civilization.
Sidi Bou Said ~ a photo stop at a distinctive blue and white colour scheme, cobbled stone streets and jaw-dropping glimpses of azure water, on a cliff-top, is one of the prettiest spots in Tunisia.
迦太基考古遗址公园 (含入门票) ~ 始建于公元前9世纪。自公元6世纪起,迦太基逐步发展成为一个强大的贸易帝国,也创造了一段辉煌的文明历史。
西迪布赛 ~ 在这蓝白配色的独特小镇拍照打卡,行走在鹅卵石铺就的街道上,在悬崖顶上观赏令人瞠目结舌的湛蓝海水,是突尼斯最美丽的景点之一。
Day 9
Arrive Kuala Lumpur
抵达吉隆坡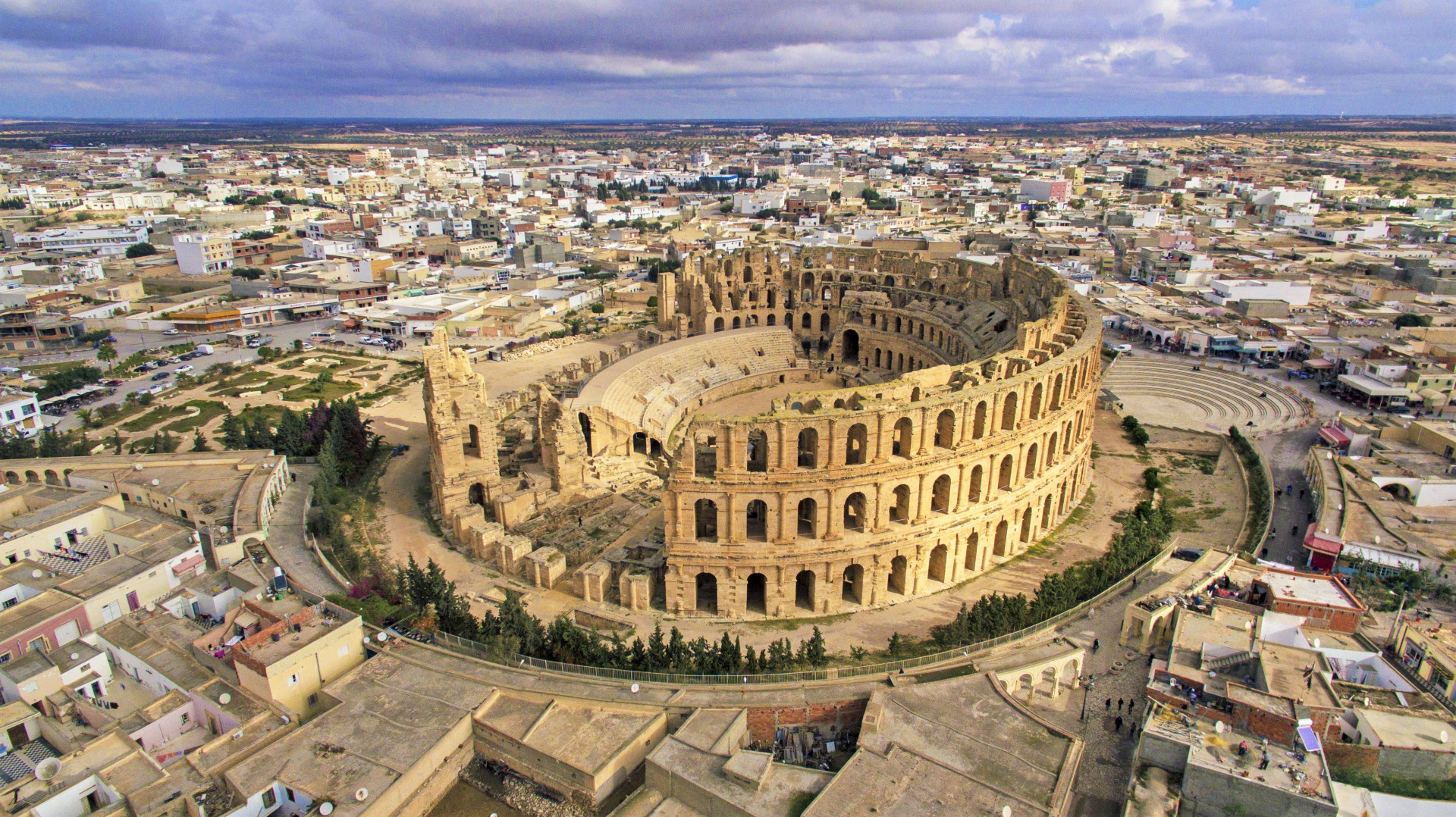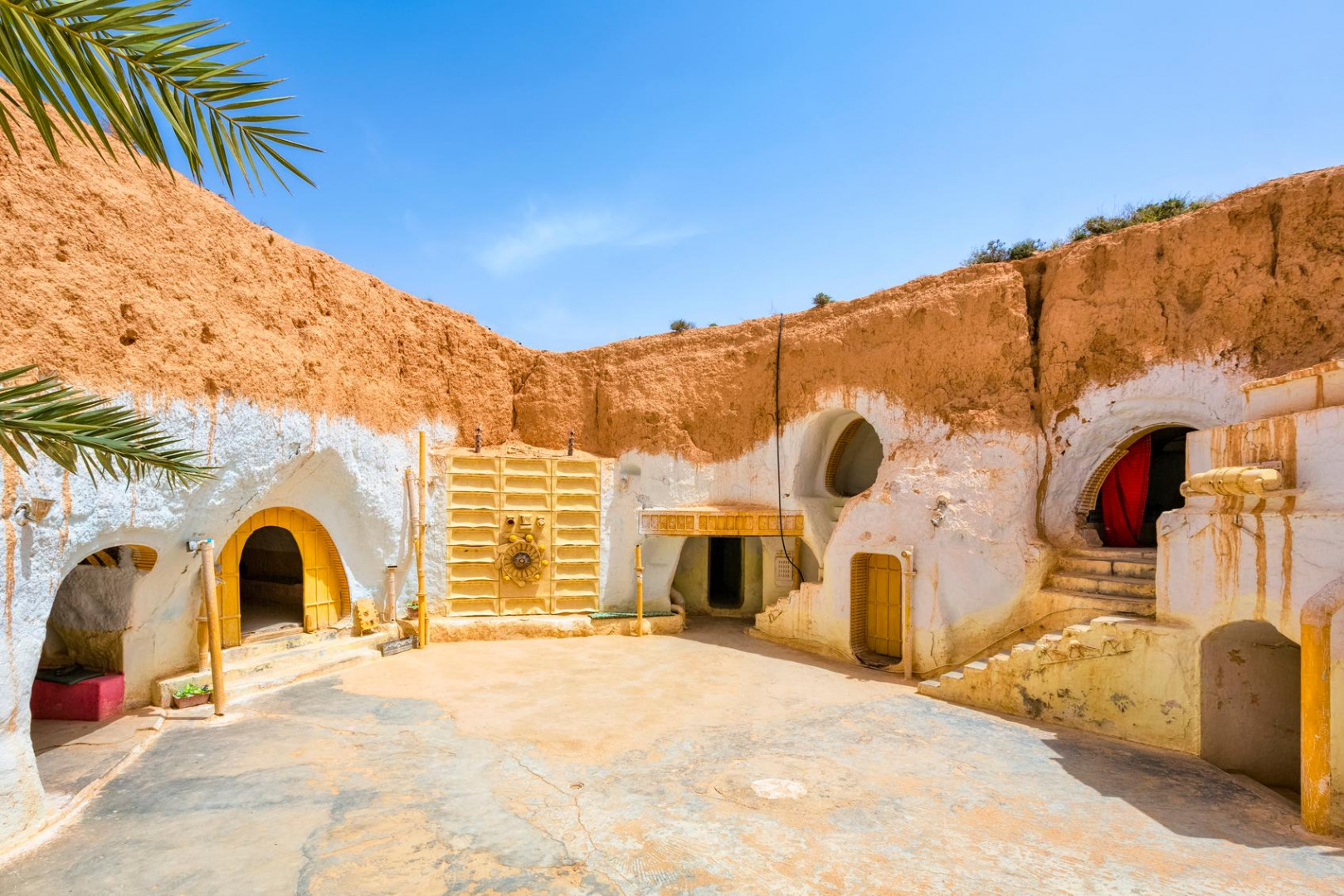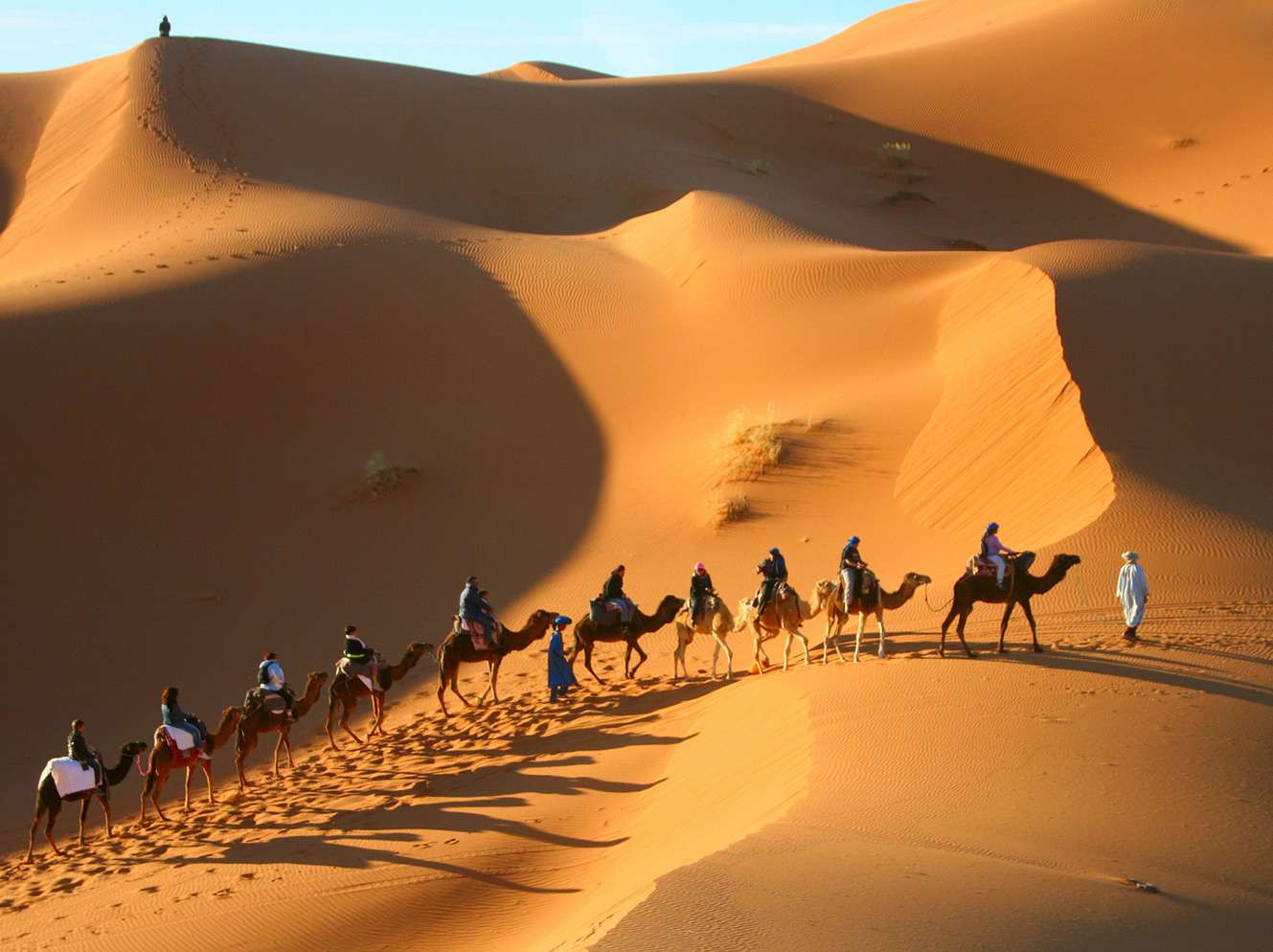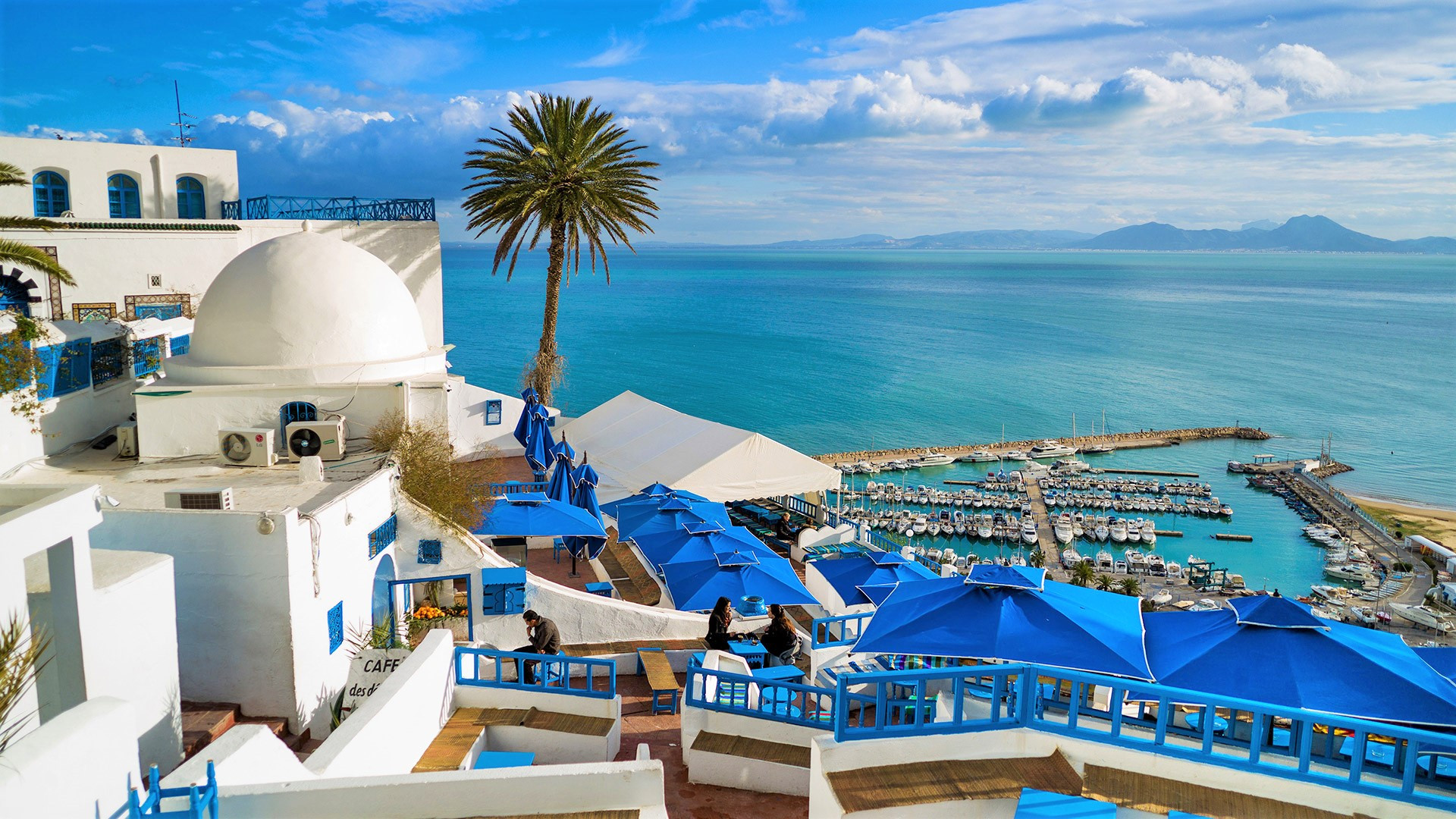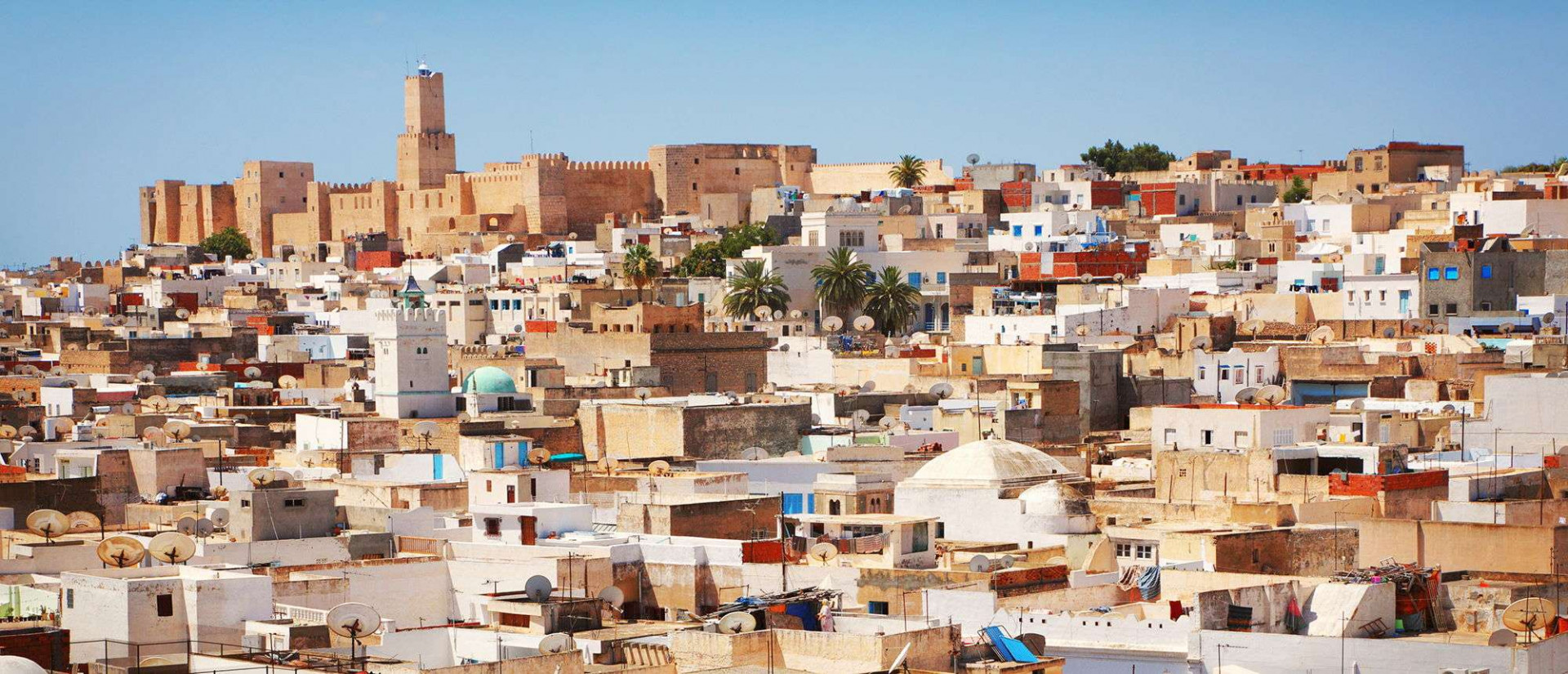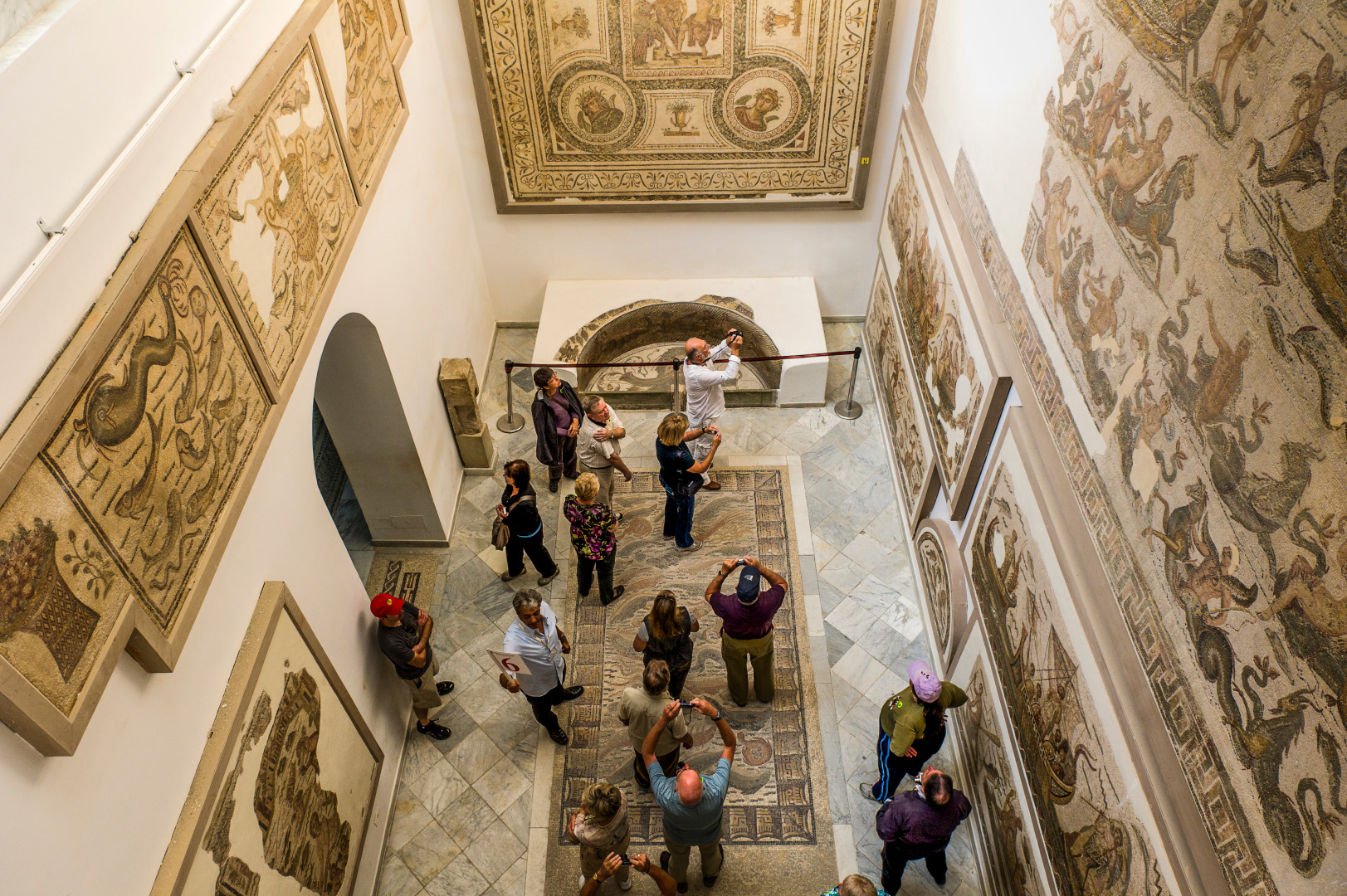 Seasonality: Spring (Mar - May) / Summer (Jun - Aug) / Autumn (Sep - Nov) / Winter (Dec - Feb)

Currency: Tunisian Dinar (TND)

Tour commentary will be conducted in English with simple Mandarin or Cantonese translation by Tour Leader.

All pictures shown are for illustration purposes only, actual may varies.

Kindly refer to Parlo Tours Sdn Bhd's terms & conditions and company policy for full details.
季节:春季

(

三

-

五月

) /

夏季

(

六

-

八月

) /

秋季

(

九

-

十一月

) /

冬季

(

十二

-

二月

)

货币:突尼西亚第纳尔

(TND)

全程使用英文讲解,领队将以中文或粤语简约地说明。

所有显示图片均仅供为说明用途。

详情请查询

Parlo Tours Sdn Bhd

的条款与细则及公司政策。
| | Departure Date | Airlines | Tour Price | Misc. Charges | Status |
| --- | --- | --- | --- | --- | --- |
| 1 | 10 February 2024 | | | | Send Enquiry |
Enquiry
One or more fields have an error. Please check and try again.
One or more fields have an error. Please check and try again.
Type
Tour Fare
TRAVEL INSURANCE - OVERSEAS

RM

247.00

OVERSEA TIPPING

RM

302.00

INTERNATIONAL AIRPORT TAX - TOUR (SUBJECT TO CHANGE)

RM

1,851.00

MALAYSIA AIRPORT TAX - TOUR

RM

73.00

Total

RM

2,473.00
Type
Tour Fare
FULL TOUR ADULT

RM

9,788.00

FULL TOUR ADULT SINGLE OCCUPANCY

RM

10,788.00

FULL TOUR CHILD TWIN

RM

9,088.00

FULL TOUR CHILD WITH BED

RM

9,088.00

FULL TOUR CHILD NON BED

RM

7,668.00
| | | | | |
| --- | --- | --- | --- | --- |
| Flight Code | Flight No | Flight Date | ETD | ETA |
| KUL-DXB | 343 | 10 February 2024 | 0145 | 0505 |
| DXB-TUN | 747 | 10 February 2024 | 0840 | 1235 |
| TUN-DXB | 748 | 17 February 2024 | 1455 | 2330 |
| DXB-KUL | 346 | 18 February 2024 | 0330 | 1435 |
Note
Pricing is subject to change and seats availability is subject to first come first served basis.
Above pricing does not include miscellaneous charges which includes Malaysia Airport Tax, International Airport Tax, Oversea Tipping, Travel Insurance and other charges if applicable. Click on Miscellaneous Charge tab for breakdown.
Definition:


Adult (12 years old and above)
Child with Bed & Child No Bed (2-11 years)
Infant (Below 2 years)

The maximum occupancy in a hotel room is 3 travellers, including Child No Bed.
Triple Sharing Room is Standard Twin Room with extra bed (roll-away / sofa / bund bed / mattress) for the 3rd traveller.
If Triple Sharing Room is not available, a Standard Twin Room plus a Standard Single Room will be arranged. Surcharges may apply.
Double Bed Room / Connecting Room is on request basis only, subject to hotel / cabin room availability.
For others, kindly contact our Travel Consultant for the best advice.
Flight schedule above is subject to change and we advise our customers to kindly contact our Travel Consultant for the latest flight schedule for final confirmation.
All Miscellaneous Charges are subject to change without prior notice, kindly contact our Travel Consultant for final confirmation.