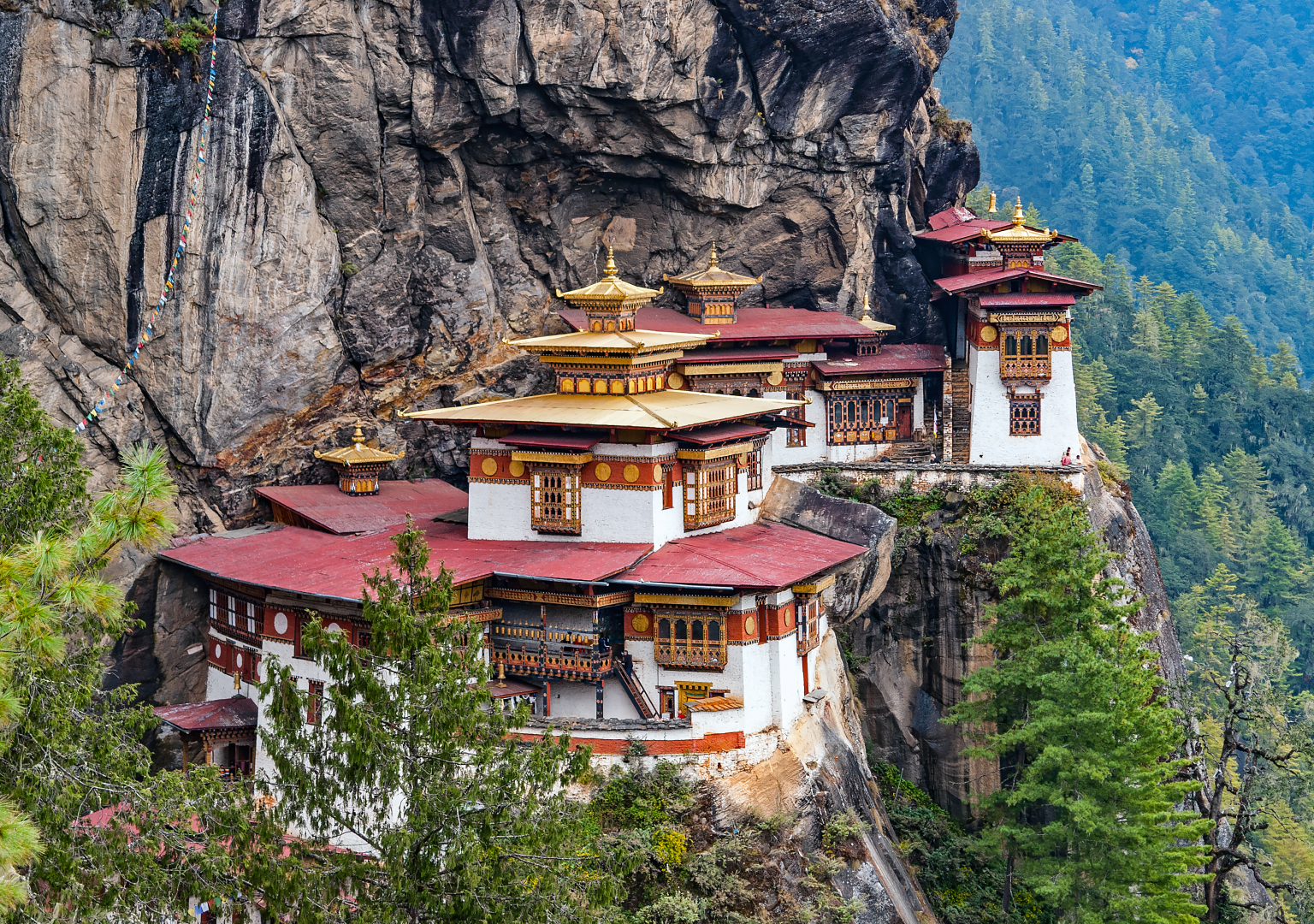 8D6N WINTER BHUTAN
Paro, Punakha, Gangtey, Phobjikha Valley, Wangdue Phodrang, Thimphu
Paro, Punakha, Gangtey, Phobjikha Valley, Wangdue Phodrang, Thimphu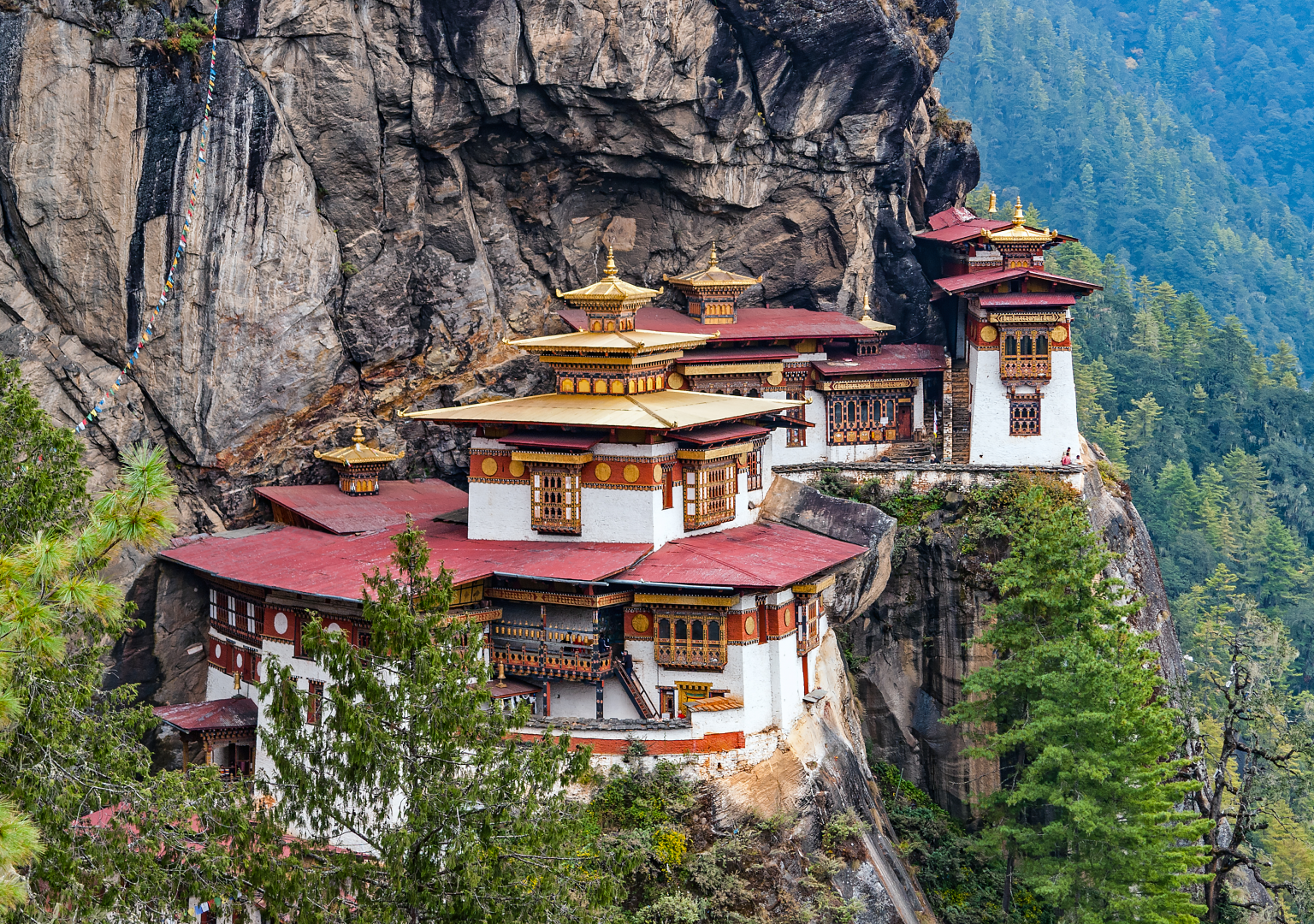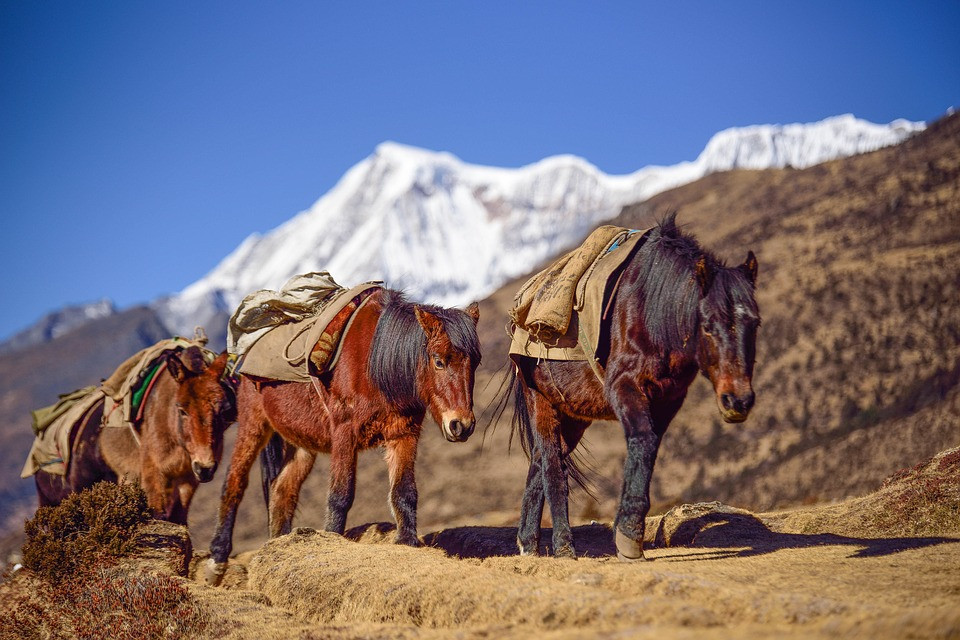 Day 1
Arrive Paro
抵达帕罗
Rinpung Dzong ~ It houses the district Monastic Body and government administrative offices of Paro District.
Tachogang Lhakhang Dzong Local Farm House ~ to see how Bhutanese farmers live and have a chance to taste the local rice wine "ara". Experience & learn the making of the famous local dish (Ema Datshi) Local cheese with chills.
日蓬宗 ~ 发源于仁臣彭宗的名字, 意思是珠宝堆上的堡垒。 在全山谷中可以看到耸立的城镇上空的巨大支撑墙。 他以前是国民议会的会议大厅, 现在像大多数宗族一样,有寺院和区政府办公室。
唐东迦波当地农舍 ~ 了解不丹农民的生活,并有机会品尝当地的米酒"ara"。体验和学习制作著名的当地菜肴(Ema Datshi)当地辣椒奶酪。
Day 2
Paro Sightseeing
帕罗观光
Tiger Nest ~ Temple that builds on the cliff edge of about 3000m, one of the most amazing temples in the world. You may choose to walk uphill or ride a horse to the midway point and continue hiking to the monastery.
Drukgyel Dzong ~ a victory fortress of the 17th century. Although in ruins, this Dzong is preserved for its great importance.
Dresseding Kira and Gho for Photo Shoot ~ Bhutan's traditional dress is one of the most distinctive and visible aspects of the country. Today, you can try the national costume and take beautiful photos!
虎穴寺 ~ 坐落在帕罗谷3000千多米海拔的悬崖边上。这庙群建于1692年,是不丹境内最著名和神圣的寺庙,也被誉为世界十大寺庙之一。您可以选择徒步登山或骑马到半山休息站在徒步到山顶。
杜克耶宗 ~ 17世纪的胜利堡垒。虽然已成废墟,但这座宗堡因其重要的历史意义而得以保存。
体验不丹民族服装拍照打卡 ~ 不丹的传统服饰是该国最显著的特征之一,这里您可以试穿不丹民族服装在拍照留念。
Day 3
Paro – Punakha
帕罗 – 普那卡
Dochula Pass ~ Bhutan's most beautiful mountain passes, enjoy the breathtaking views of the snow-capped Eastern Himalayas. Druk Wangyal Chortens, 108 small chortens was built to honor Bhutanese soldiers who died in a 2003 military operation and dedicated to World Peace.
Punakha Dzong ~ A fortress built in 1637 was the ancient capital of Bhutan. Today, it is the winter palace for the monastic body of Bhutan as Punakha Valley, located between Pho Chuu (Father River) and Mo Chuu (Mother River).
多楚拉山口 ~ 不丹境内最美的山道。这里有为世界和平和纪念2003年军事行动中牺牲的不丹士兵而建立的108个佛塔 - 楚克旺耶纪念碑。 在天气晴朗的时候, 可以欣赏到喜马拉雅山壮丽的风景。
普那卡宗 ~ 过去是不丹的古都和中心地带。建立于1637年并承载着300多年的历史。而现在是位于普那卡谷里的不丹皇室冬宫,他的寺院建在不丹的两条主要河流交汇处,Po Chuu(父亲河)和Mo Chuu(母亲河)。
Day 4
Excursion Gangtey & Phobjikha Valley
游览岗提和富毕卡谷
Gangtey Monastery ~ the largest Nyingmapa monastery in western Bhutan founded in the year 1613.
Phobjikha Valley ~ The Valley of Phobjika, home of the migratory black-necked crane is one of the most beautiful spots in Bhutan.
岗提寺 ~ 不丹西部最大的宁玛巴寺,建于1613年。
富毕卡山谷 ~ 富毕卡山谷是黑颈鹤徒迁的家园, 是不丹最美丽的景点之一。
Day 5
Punakha – Thimphu
普那卡 – 廷布
Khamsum Yulley Namgyal Chorten ~ it was built with a specific function in mind: to ward off evil spirits in Bhutan and across the world.
Chimi Lhakhang ~ known as the "Fertility Temple" and famous as a place that induces fertility for all the visitors who come here wishing for a child.
Tashichho Dzong ~ a Buddhish monastery and fortress of the glorious, popularly known as Thimphu Dzong, one of the popular and biggest landmarks in Thimphu.
卡姆沙耶里纳耶纪念碑 ~ 它是神圣的宗教建筑,有助于抵御负面力量,在不断变化的世界中促进和平,稳定与和谐, 它是世界上独一无二的。
切米拉康 ~ 世界有名的求子圣地和不丹最著名的求子庙。这座小寺庙坐落在Puna Tsang Chuu河边的村庄小丘上,是为了纪念喇嘛朱卡库雷,是不丹人广泛尊崇的圣人。因此许多外国游客都慕名而来,为了求得一子。
扎西楚宗 ~ 一座佛教寺院和光荣的堡垒,俗称廷布宗, 廷布最受欢迎和最大的地标之一。
Day 6
Thimphu
廷布
Kuensel Phodrang (Buddha Point) ~ A gigantic 167 feet high Buddha statue constructed in the mountains.
National Memorial Chorten ~ most visible landmark of Thimphu, the monument is also a stupa to honor the third king of Bhutan and focus on daily worship.
Motithang Takin Preserve (Mini Zoo) ~ Wildlife reserve for protecting Takin, the national animal of Bhutan.
National Institute for Zorig Chusum ~ a college where students come to train in various Bhutanese crafts such as painting, wood carving, clay sculpting, metal work, and needlework.
Traditional Handmade Paper Factory ~ traditional handmade papermaking originated in the 8th century, here you can watch the most traditional way and process of papermaking.
Bhutan Post Office Headquarters ~ Bhutan is a world-famous "stamp- country", and you may create your personalized stamp here, and send those postcards to your beloved friends and family.
Changlimithang Stadium & Archery Ground ~ built in 12th century & the oldest temple in Thimphu.
Bhutan Handicraft Emporium ~ here you can find all kinds of beautiful hand-woven items and crafts.
Authentic Bhutanese Crafts Street spectacle of traditional bamboo huts ~ the market consists of around 80 shops which are entirely made of bamboo huts aligned together along the Norzin Lam covering about half a kilometer of the road.
Enjoy the Farewell Dinner at your hotel with Local Cultural Dance Show to witness the traditional; music of Bhutan.
金刚座释迦牟尼佛 ~ 世界上最大的户外佛像之一,佛像高达52米。在这里也是最好俯看整个廷布城市的视角,至今已经成为不丹的地标之一。
国家纪念佛塔 ~ 廷布的标志性建筑,是为了祈求世界和平和纪念第三任国王建造的。这座纪念塔同时也是一座佛塔,内部珍藏许多神圣的宗教绘画和密宗佛像,是不丹人民生活的一部分。
Motithang 羚牛保护区 ~ 位于廷布的迷你动物园,也是不丹国兽"塔金"的保护区。塔金是不丹的一级保护动物,也是羚羊的一种,只能在不丹看见。
Zorig Chusum 国立研究所 ~ 一所学院,学生可以在这里学习各种不丹手工艺,例如绘画,木雕,泥塑,金属工艺和针线活。
传统手工造纸厂 ~ 传统的手工造纸起源于公元8世纪,在这里可以看到最传统的造纸方式和过程。
国家邮政总局 ~ 不丹是世界著名的"邮票之国",您可以在这里制作属于您自己的个性化邮票,并连同这些明信片一起寄给您心爱的亲朋好友。
Changlimithang体育场和射箭场 ~ 是廷布最古老的寺庙。
不丹手工艺品商场 ~ 在这里您可以找到各种精美的手工编织纺织品和工艺品。
船用竹屋的正宗不丹工艺品街奇观 ~ 该市场由大约80家商店组成,这些商店完全由竹屋组成,沿着诺津林排列在一起, 覆盖了大约半公里的道路。
在您的酒店享用告别晚宴,欣赏当地文化舞蹈表演,见证不丹的传统音乐。
Day 7
Thimphu – Paro – Kuala Lumpur
廷布 – 帕罗 – 吉隆坡
Tachogang Lhakhang Bridge ~ an iron chain bridge built by Drupthob Thangtong Gyalpo.
Local Market of Paro Town ~ Last-minute shopping for some local products.
唐东迦波铁索桥 ~ 是由Drupthob Thangtong Gyalpo 建造的铁链桥。
帕罗市场 ~ 争取最后一分钟逛逛当地市场的小商贩和手工艺品。
Day 8
Arrival in Malaysia
抵达马来西亚
Your Bhutan journey ends here, Tashi Delek!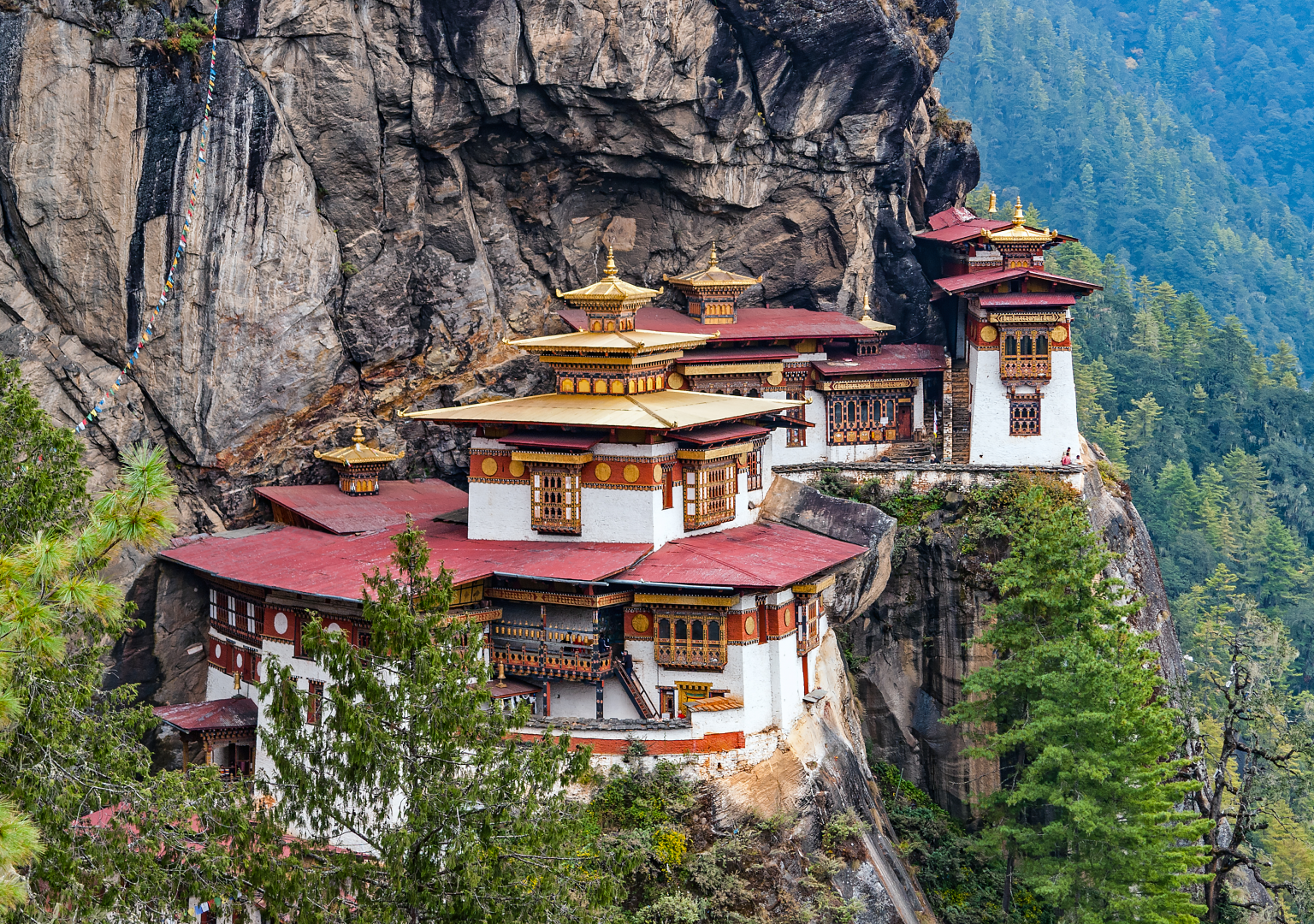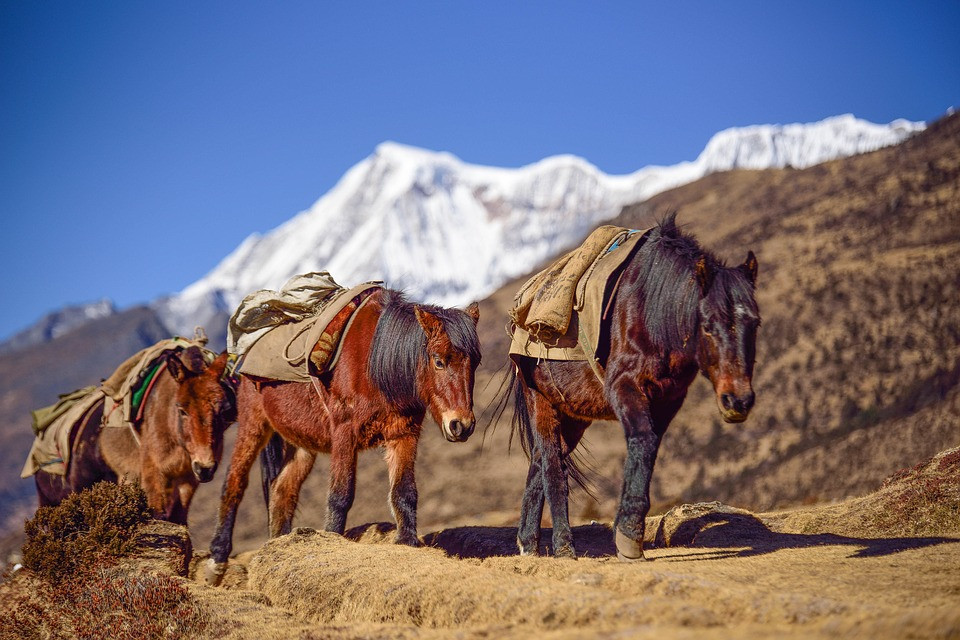 | | Departure Date | Airlines | Tour Price | Misc. Charges | Status |
| --- | --- | --- | --- | --- | --- |
| 1 | 10 February 2024 | | | | Send Enquiry |
Enquiry
One or more fields have an error. Please check and try again.
One or more fields have an error. Please check and try again.
Type
Tour Fare
TRAVEL INSURANCE - OVERSEAS

RM

247.00

Total

RM

247.00
Type
Tour Fare
FULL TOUR ADULT

RM

12,999.00

FULL TOUR ADULT SINGLE OCCUPANCY

RM

15,999.00

FULL TOUR CHILD TWIN

RM

12,999.00

FULL TOUR CHILD WITH BED

RM

11,699.00

FULL TOUR CHILD NON BED

RM

11,050.00
| | | | | |
| --- | --- | --- | --- | --- |
| Flight Code | Flight No | Flight Date | ETD | ETA |
| KUL-PBH | 709 | 10 February 2024 | 0500 | 0720 |
| PBH-KUL | 708 | 17 February 2024 | 1630 | 0020 |
Note
Pricing is subject to change and seats availability is subject to first come first served basis.
Above pricing does not include miscellaneous charges which includes Malaysia Airport Tax, International Airport Tax, Oversea Tipping, Travel Insurance and other charges if applicable. Click on Miscellaneous Charge tab for breakdown.
Definition:


Adult (12 years old and above)
Child with Bed & Child No Bed (2-11 years)
Infant (Below 2 years)

The maximum occupancy in a hotel room is 3 travellers, including Child No Bed.
Triple Sharing Room is Standard Twin Room with extra bed (roll-away / sofa / bund bed / mattress) for the 3rd traveller.
If Triple Sharing Room is not available, a Standard Twin Room plus a Standard Single Room will be arranged. Surcharges may apply.
Double Bed Room / Connecting Room is on request basis only, subject to hotel / cabin room availability.
For others, kindly contact our Travel Consultant for the best advice.
Flight schedule above is subject to change and we advise our customers to kindly contact our Travel Consultant for the latest flight schedule for final confirmation.
All Miscellaneous Charges are subject to change without prior notice, kindly contact our Travel Consultant for final confirmation.