"Buy 3 Free 1 from RM380!"
Bali island, an Indonesian paradise, is an enchanting island known for its stunning natural landscapes and rich cultural heritage. With its lush rice terraces, vibrant beaches, and lush jungles, Bali offers a diverse range of experiences.
With a myriad of Bali destinations to explore, ranging from pristine beaches to lush rice terraces, your Bali holidays promise unforgettable experiences.
Immerse yourself in the heart of Bali tourism, where meticulously crafted Bali packages offer a harmonious blend of relaxation, adventure, and cultural exploration, making your Bali holidays truly extraordinary.
Intrigued by the activities to engage in while in Bali? Here's what awaits you in the realm of things to do in Bali.
You can explore ancient temples, immerse yourself in traditional Balinese dance and music, and indulge in the island's renowned wellness and spa offerings.
The island's warm hospitality and unique blend of spirituality and artistic expression make it a sought-after destination for relaxation and rejuvenation.
Whether lounging on the beach, exploring local markets, or trekking up volcanic peaks, Bali promises a captivating journey that resonates long after the trip ends.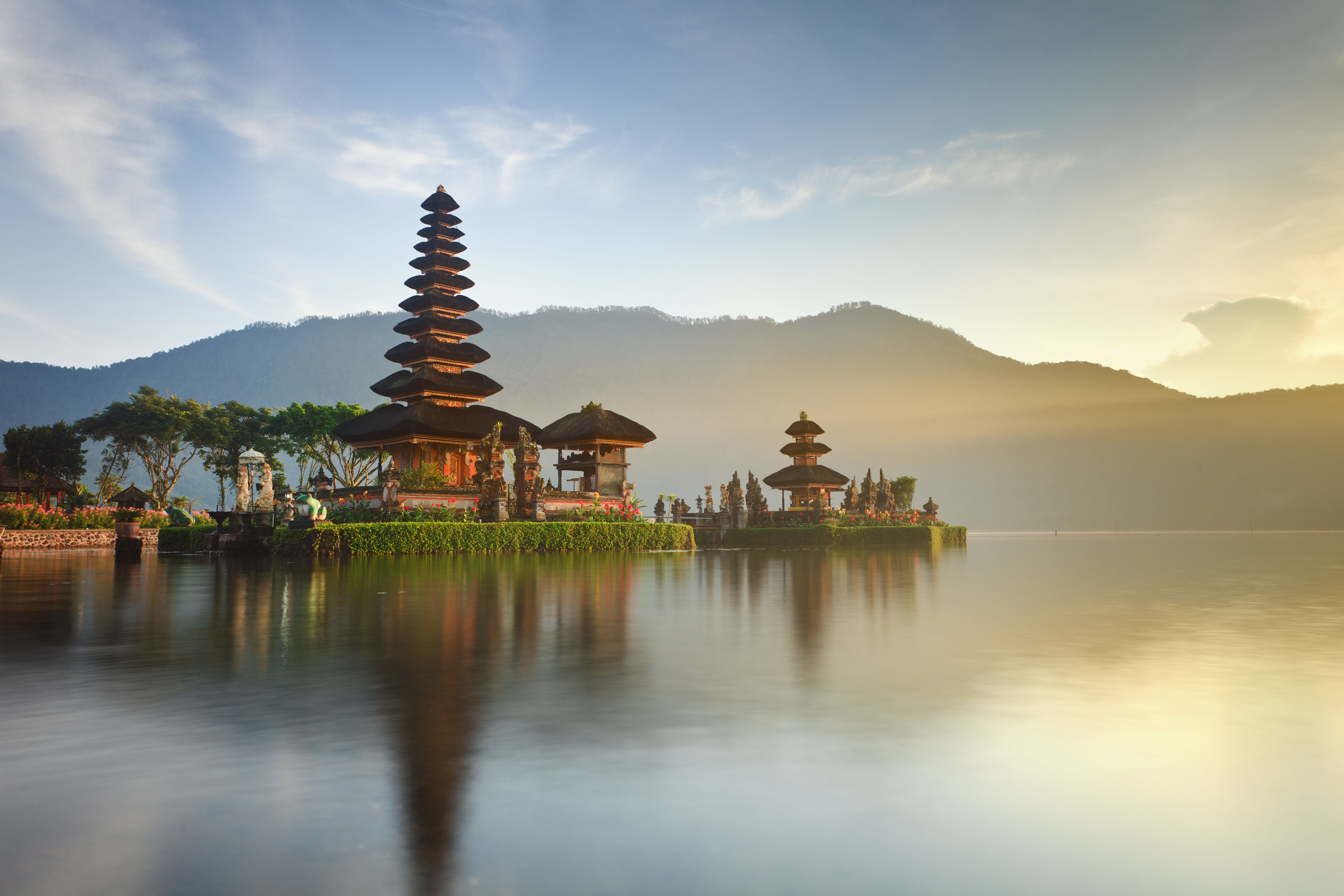 According to a professional local guide, there are 10 places in Bali you shouldn't miss!
Ubud: Known as Bali's cultural heart, Ubud offers a serene escape with its lush landscapes, traditional crafts, and vibrant arts scene.
Ubud beckons with its enchanting allure, a harmonious blend of verdant landscapes, age-old craftsmanship, and a kaleidoscopic arts milieu. Explore the Ubud Monkey Forest, visit art galleries, and witness traditional dance performances.
Delve into the mystical ambiance of the Ubud Monkey Forest, where mischievous primates frolic amidst ancient temple ruins.
Meander through a tapestry of art galleries, each brushstroke and sculpture narrating a unique story of the island's essence.
As dusk descends, be captivated by the spellbinding cadence of traditional dance performances that unfold like living legends, an embodiment of Bali's rich heritage and unbroken spirit.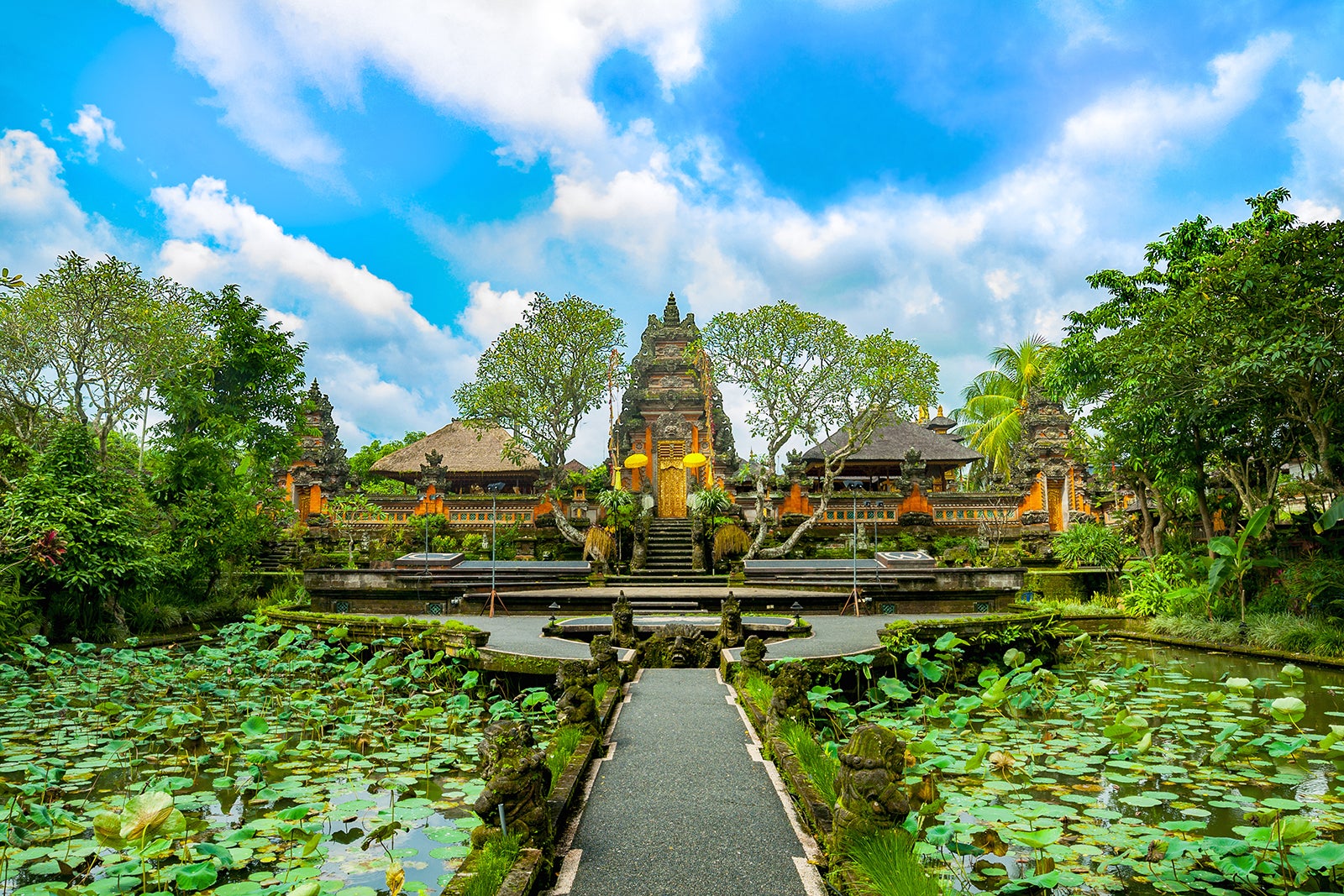 Kuta and Seminyak: These areas are famous for their vibrant nightlife, bustling beaches, and great surfing spots. Kuta is known for its energetic atmosphere, while Seminyak offers a more upscale and trendy scene.
Kuta, with its energetic atmosphere, is a hub of activity where travelers can revel in the lively beach parties, shop for local crafts and souvenirs at bustling markets, and indulge in a wide array of international cuisines at the numerous beachfront restaurants.
Seminyak, on the other hand, offers a more upscale and trendy scene. It boasts luxurious beach resorts, high-end boutiques, and stylish beach clubs that cater to those seeking a sophisticated and relaxed ambiance.
Travelers can pamper themselves with spa treatments, explore the chic art galleries, or simply unwind on the pristine beaches while enjoying breathtaking sunsets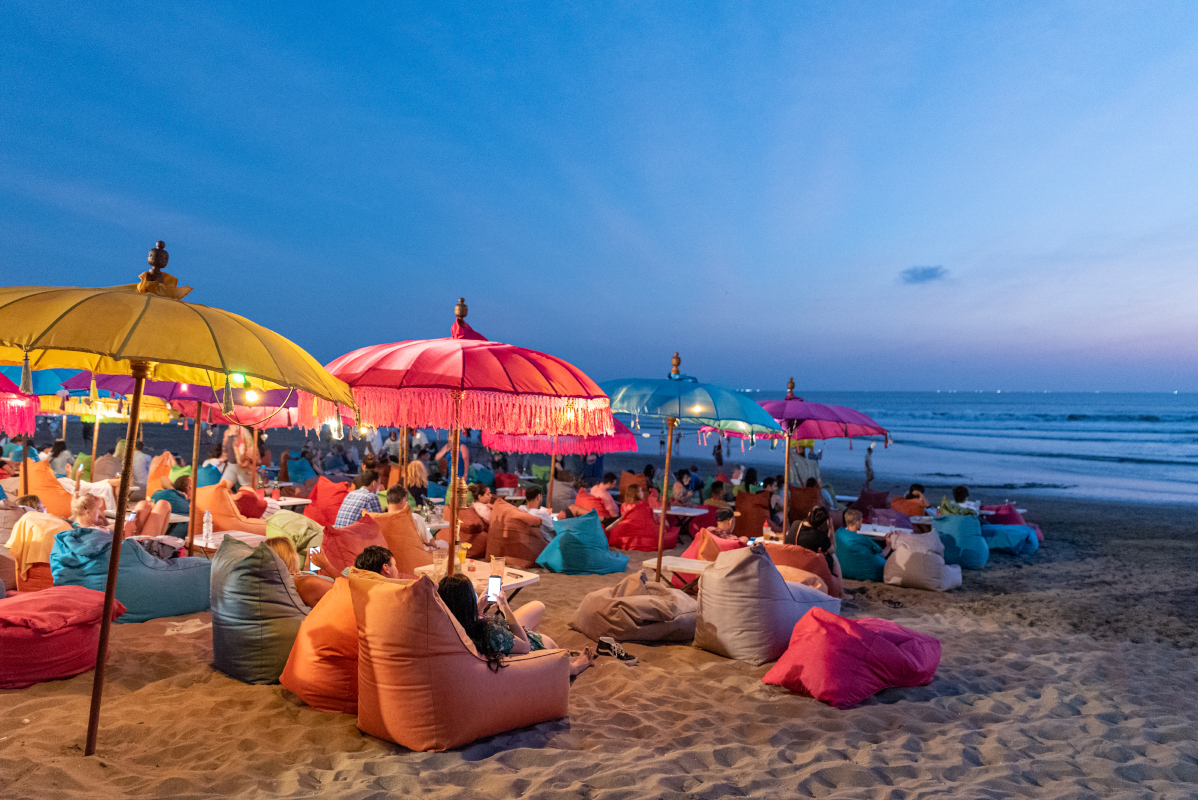 Uluwatu: Home to the iconic Uluwatu Temple perched on a cliff overlooking the Indian Ocean, this area offers stunning sunsets, surf breaks, and the chance to witness traditional Kecak dance performances.
Uluwatu Temple, offering not only a spiritual retreat but also panoramic vistas of the endless Indian Ocean views. As the sun gracefully sets below the horizon, Uluwatu treats visitors to some of the most mesmerizing sunsets imaginable, casting a warm and golden glow across the tranquil waters.
For the adventurous souls, Uluwatu's renowned surf breaks beckon, catering to both seasoned surfers and beginners eager to ride the waves.
Immerse yourself in the local culture by attending traditional Kecak dance performances, where the rhythmic chants and intricate movements narrate age-old stories in a mesmerizing theatrical display.
With its harmonious blend of natural beauty, cultural richness, and adrenaline-pumping activities, Uluwatu stands as a captivating destination that caters to every traveler's desire for exploration and wonder
Tanah Lot: Another iconic temple, Tanah Lot is surrounded by the sea and offers breathtaking views. It's particularly famous for its sunset vistas.
Perched on a rugged offshore rock formation, Tanah Lot is not only a spiritual marvel but also a feast for the eyes with its stunning seascape views.
While it's particularly famous for the enchanting sunset vistas that paint the sky with a kaleidoscope of warm hues, the temple's allure extends beyond just twilight hours.
Visitors have the opportunity to explore the intricate architecture and ornate sculptures that adorn the temple complex, immersing themselves in the rich history and spiritual essence of the place.
Additionally, the rhythmic sound of the crashing waves adds an ethereal ambiance to the surroundings, creating a truly immersive and unforgettable experience for those who venture to Tanah Lot.
Nusa Dua: Known for its luxury resorts and calm waters, Nusa Dua is perfect for those seeking a more relaxed and upscale beach experience.
Nusa Dua emerges as the idyllic haven for travelers yearning to immerse themselves in a world of tranquility and sophistication. With its meticulously curated coastline, this Bali gem offers not only a respite from the bustling tourist hotspots but also an upscale beach experience that caters to the most discerning of tastes.
Indulge in rejuvenating spa treatments overlooking the vast ocean expanse or savor culinary masterpieces at the exquisite seaside restaurants that dot the landscape.
For those with an adventurous spirit, Nusa Dua presents an array of water sports, from parasailing to jet skiing, ensuring that both relaxation and excitement harmoniously coexist.
Whether you're basking in the sun-drenched shores or exploring the vibrant marine life through snorkeling and diving, Nusa Dua promises an enchanting escape where luxurious leisure takes center stage.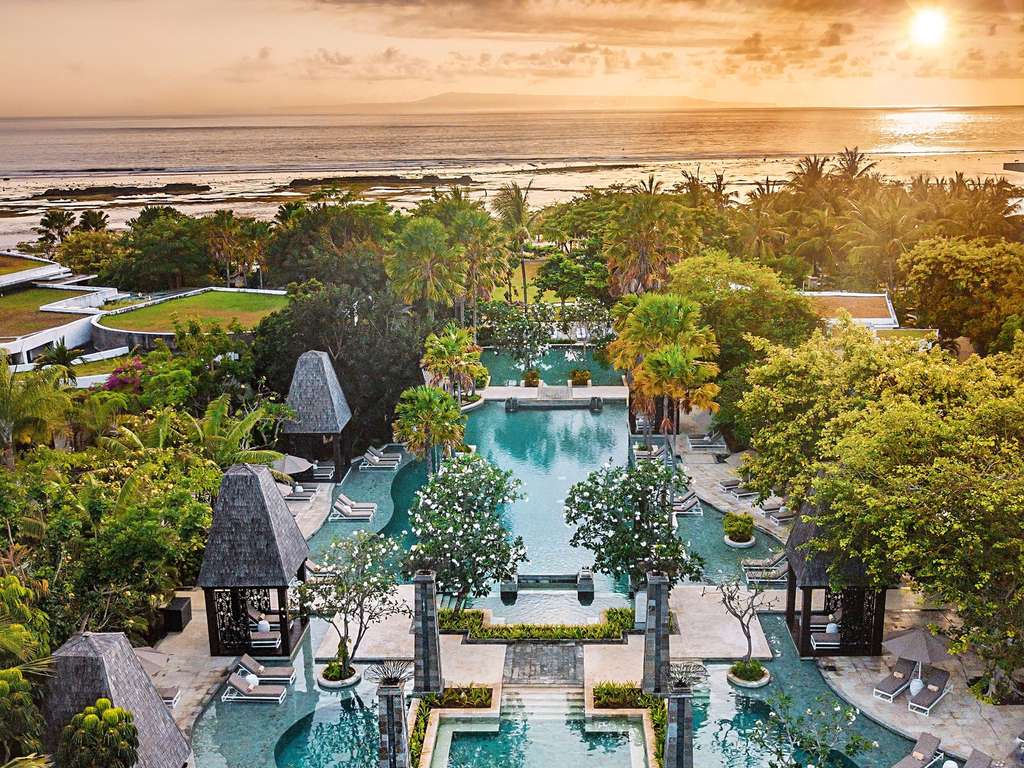 Canggu: A trendy and bohemian area, Canggu is favored by digital nomads and surf enthusiasts. It offers a mix of laid-back cafes, rice fields, and excellent waves.
This alluring destination seamlessly blends the charm of its laid-back cafes with the picturesque expanse of emerald rice paddie fields that stretch as far as the eye can behold.
What truly sets Canggu apart is its magnetic pull for surf aficionados, as it boasts a shoreline kissed by the Indian Ocean's waves, creating an unparalleled playground for riding the majestic swells.
Whether you're seeking the perfect wave, a serene stroll amidst nature's beauty, or a cozy café to indulge in, Canggu unfurls a tapestry of experiences that cater to every wanderer's desires.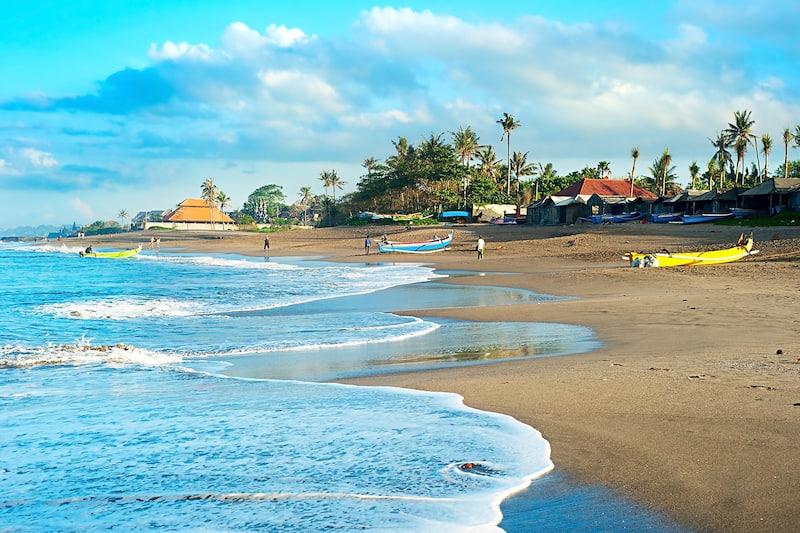 Mount Batur: It stands as a captivating landmark, inviting both nature enthusiasts and thrill-seekers to embark on its renowned sunrise hikes.
As you ascend the well-trodden paths during the early morning hours, the anticipation builds, and with each step, you draw closer to an experience that transcends words.
The trail's enchanting charm lies not only in the captivating panoramic views it unveils, but also in the profound connection you forge with the surrounding landscape.
As the first light of dawn paints the sky with a vibrant tapestry of colors, the feeling of witnessing the sunrise from above the clouds is nothing short of magical.
This ethereal moment serves as a reminder of the earth's beauty and the serenity that can be found amidst its rugged terrain.
Whether you're a dedicated hiker, a photographer seeking the perfect shot, or simply someone in search of an unforgettable encounter with nature, a visit to Mount Batur promises a once-in-a-lifetime adventure that will forever be etched in your memory.
Tegallalang Rice Terraces: These iconic rice terraces near Ubud are a photographer's dream, showcasing Bali's iconic terraced agriculture.
With their stunning emerald-green expanses, the Tegallalang Rice Terraces offer not only breathtaking vistas but also a unique cultural experience.
Visitors can leisurely wander through the intricately designed terraces, marveling at the precision and artistry involved in their creation. The cool, refreshing breeze that sweeps across the terraces add to the serene atmosphere, making it a perfect spot for relaxation.
For those interested in immersing themselves further, engaging with local farmers and learning about their traditional cultivation techniques can provide a deeper understanding of the symbiotic relationship between the land and its people.
Whether you're an avid photographer, a nature enthusiast, or a cultural explorer, a visit to the Tegallalang Rice Terraces is an essential addition to any Bali itinerary.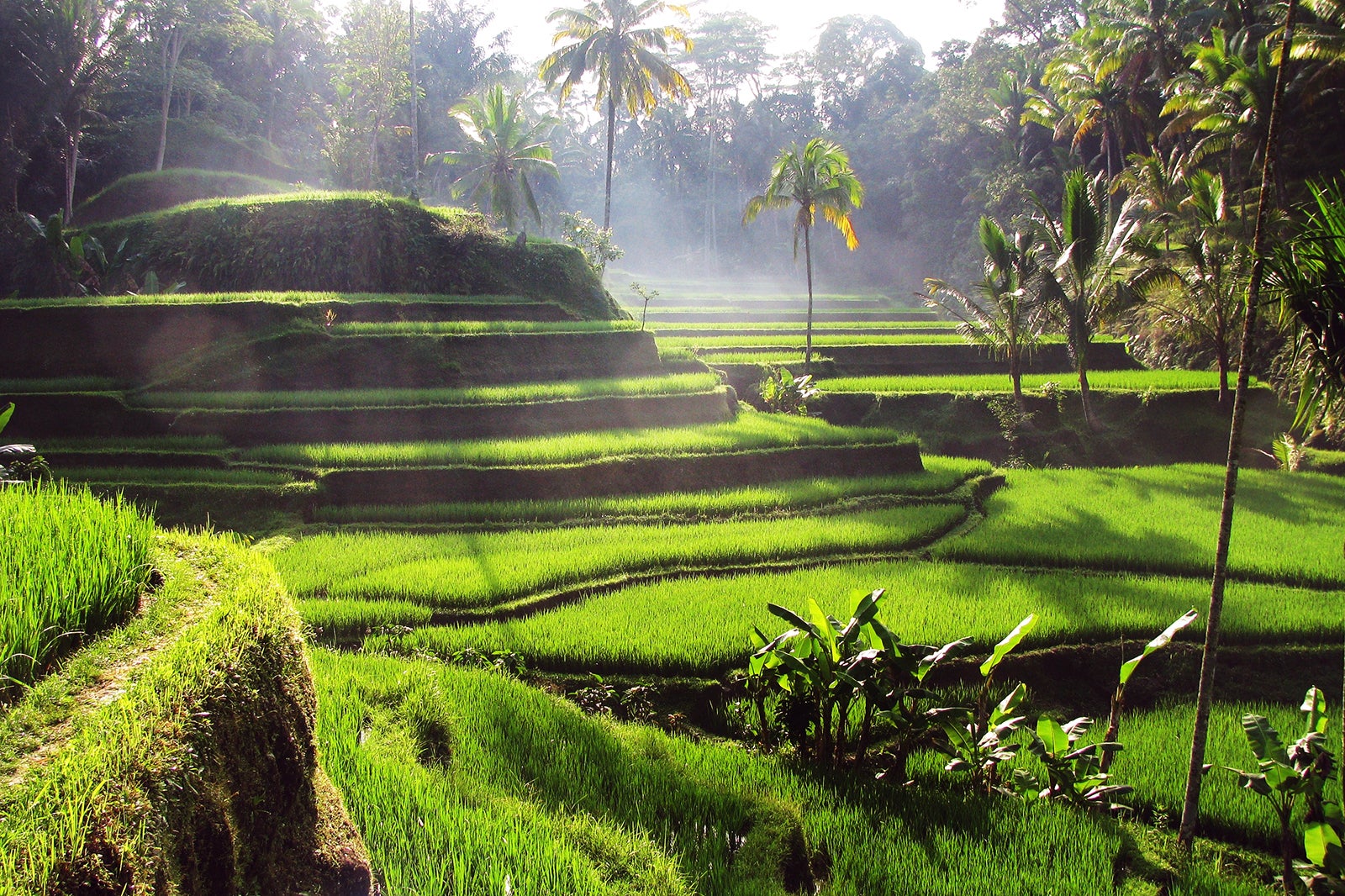 Besakih Temple: Known as the "Mother Temple," Besakih is Bali's largest and most important temple complex, situated on the slopes of Mount Agung.
With its rich historical significance and captivating architectural grandeur, a visit to Besakih Temple offers not only a glimpse into Bali's deep spiritual heritage but also a chance to marvel at the intricate details of traditional Balinese craftsmanship.
As you ascend the temple complex, you'll be surrounded by a serene atmosphere that resonates with devotion and tranquility.
Exploring the various temples within the complex allows you to immerse yourself in the island's vibrant religious practices and witness the harmonious blend of Hindu-Balinese traditions.
The breathtaking panoramic views of the surrounding landscapes from different vantage points within the temple grounds provide an extra layer of awe-inspiring beauty to the whole experience.
Whether you're an architecture enthusiast, a spiritual seeker, or simply a traveler in search of Bali's cultural gems, a visit to Besakih Temple promises an unforgettable journey into the heart of the island's soul-stirring heritage.
Lovina: Located in the north, Lovina is famous for its black sand beaches and dolphin-watching tours.
Renowned for its distinctive black sand beaches that exude a unique charm, visitors can indulge in leisurely strolls along the tranquil shoreline or simply bask in the sun's warm embrace.
One of the highlights of Lovina is undoubtedly the exhilarating dolphin-watching tours that allow travelers to witness these graceful creatures in their natural habitat, creating memories that linger long after the journey ends.
Beyond the captivating marine experiences, Lovina also boasts a vibrant local culture, showcased through its traditional markets, where the colors and aromas of fresh produce and handicrafts intertwine, offering a glimpse into the island's rich heritage.
Whether it's exploring the underwater beauty through snorkeling, immersing oneself in the local traditions, or savoring the delectable Balinese cuisine, Lovina ensures an enchanting escape for every kind of traveler.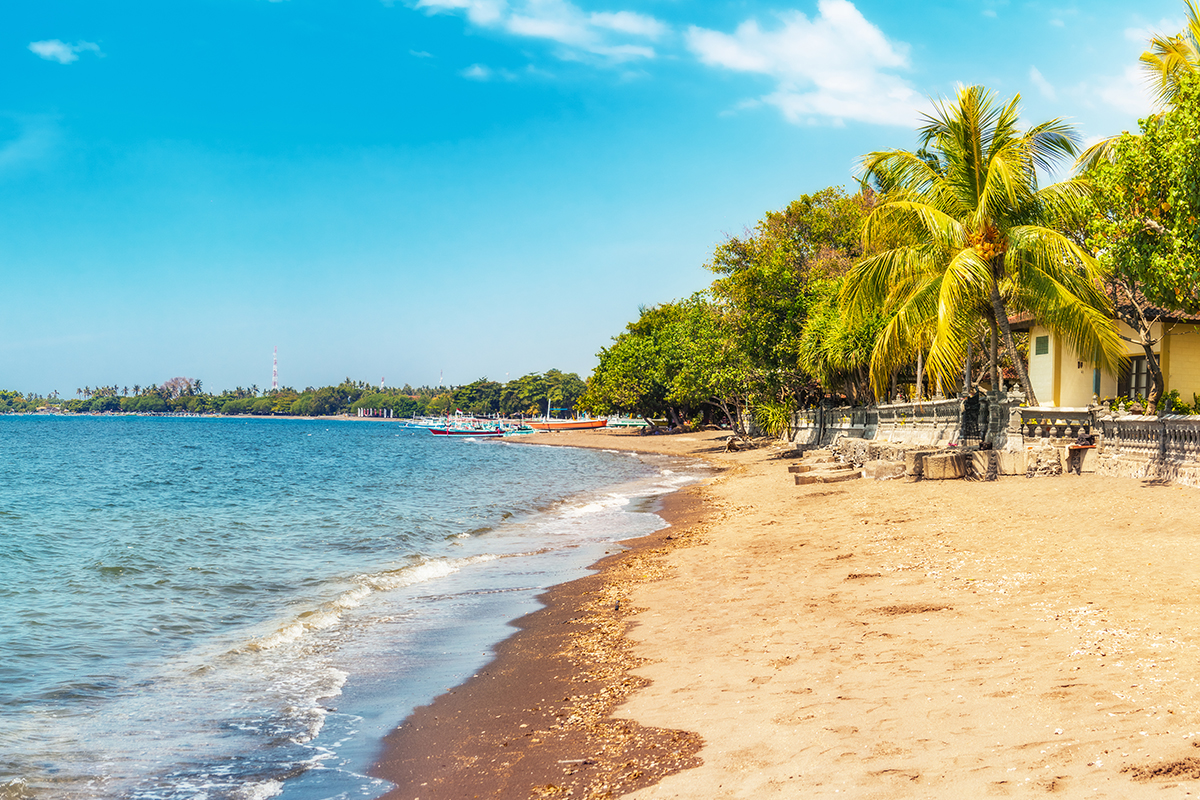 Now you can enjoy a 4-day, 3-night Bali tour with a lot of fun and activities!
Day 1:
Upon arrival at Bali Ngurah Rai International Airport, meet our representative who will assist you with the transfer to your hotel.
Day 2 & Day 3:
Breakfast at the hotel. Optional day tour.
Day 4:
Breakfast at the hotel and check-out from the hotel.
Transfer to the airport for your departure flight.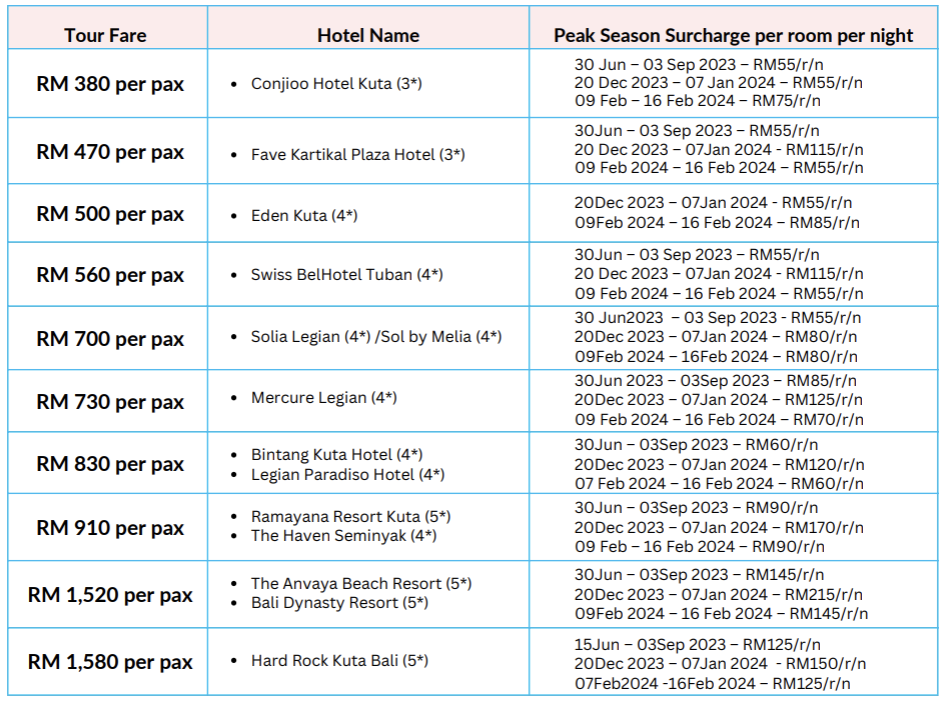 In a whirlwind of 4 days and 3 nights, the Bali must-go destinations have been artfully explored, offering a seamless blend of culture, nature, and relaxation.
This itinerary promises an unforgettable journey, leaving travelers with cherished memories and a deep appreciation for the beauty and diversity that Bali graciously offers.
For more information on this Bali trip, kindly reach out to our representatives here