Bali, often referred to as the "Island of the Gods," is a paradise located in Indonesia, renowned for its enchanting blend of natural beauty, rich cultural heritage, and warm hospitality. With its lush jungles, terraced rice fields, and pristine beaches, Bali offers breathtaking landscapes that captivate travelers. The island is steeped in spirituality, featuring ancient temples like Uluwatu and Besakih, where traditional rituals are practiced amidst serene surroundings. Bali's vibrant arts scene, delectable cuisine, and diverse activities, ranging from surfing in Kuta to exploring cultural hubs like Ubud, make it a diverse and captivating destination, appealing to nature enthusiasts, adventurers, and culture seekers alike.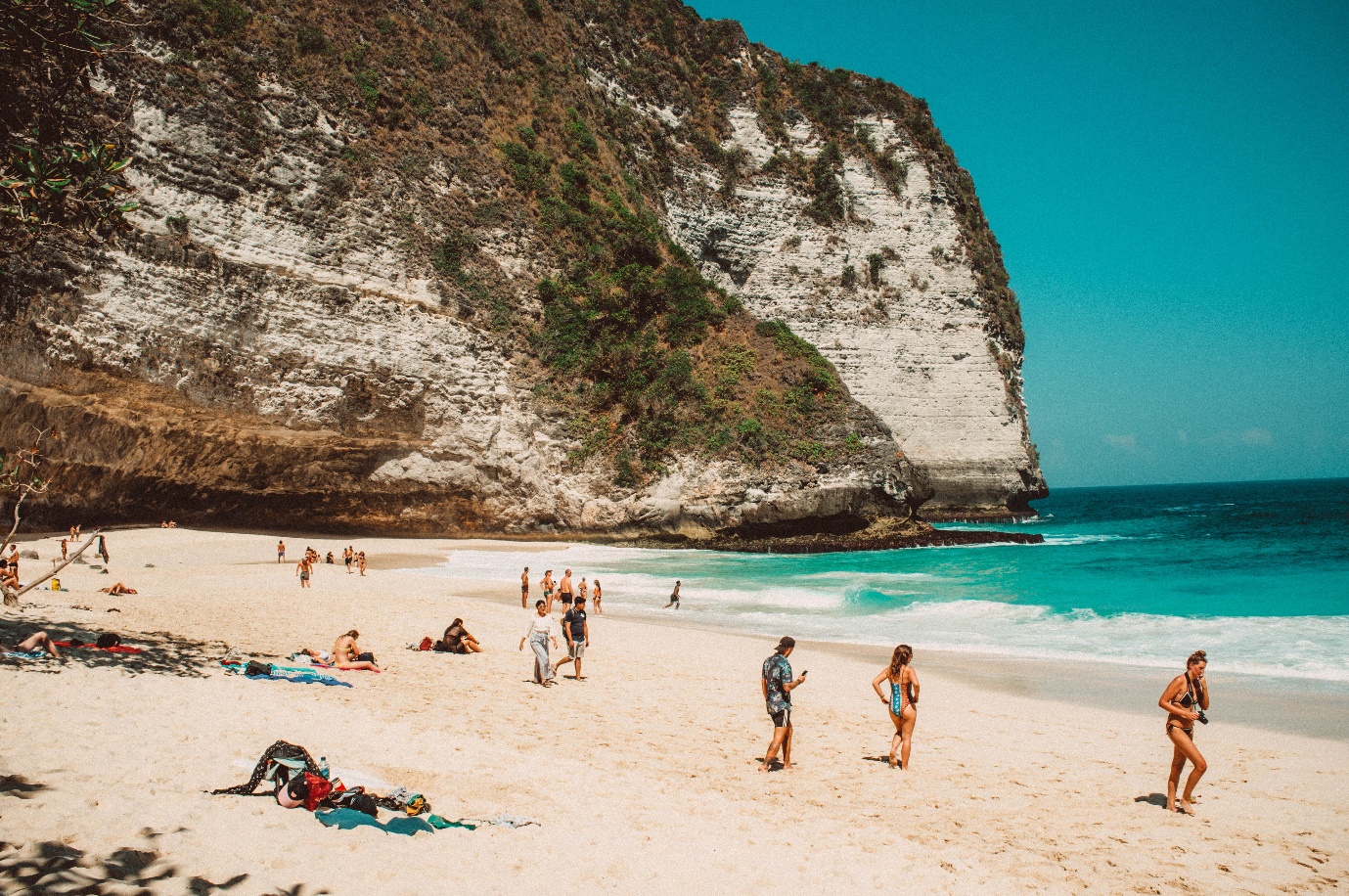 5 Days 4 Nights Bali Trip
Parlo Tours is offering fellow travelers a 5 nights 4 days trip to Bali with a special fexibility in the itinerary. We are introducing this trip with a freedom for the travelers to make up their own choice of itinerary for two days via selecting from provided 9 options. This is for sure a good catch for a reasonable pricing!
The general structure of the itinerary for this trip is as follow:

9-Choose-1 Day Tour
Refer to Part 1 for more places.
Ubud Swing
Tanah Lot → Taman Ayun Temple → Ubud Swing (swing included) → Souvenir-shopping at "Ole-Ole" → Tegalalang Rice Terrace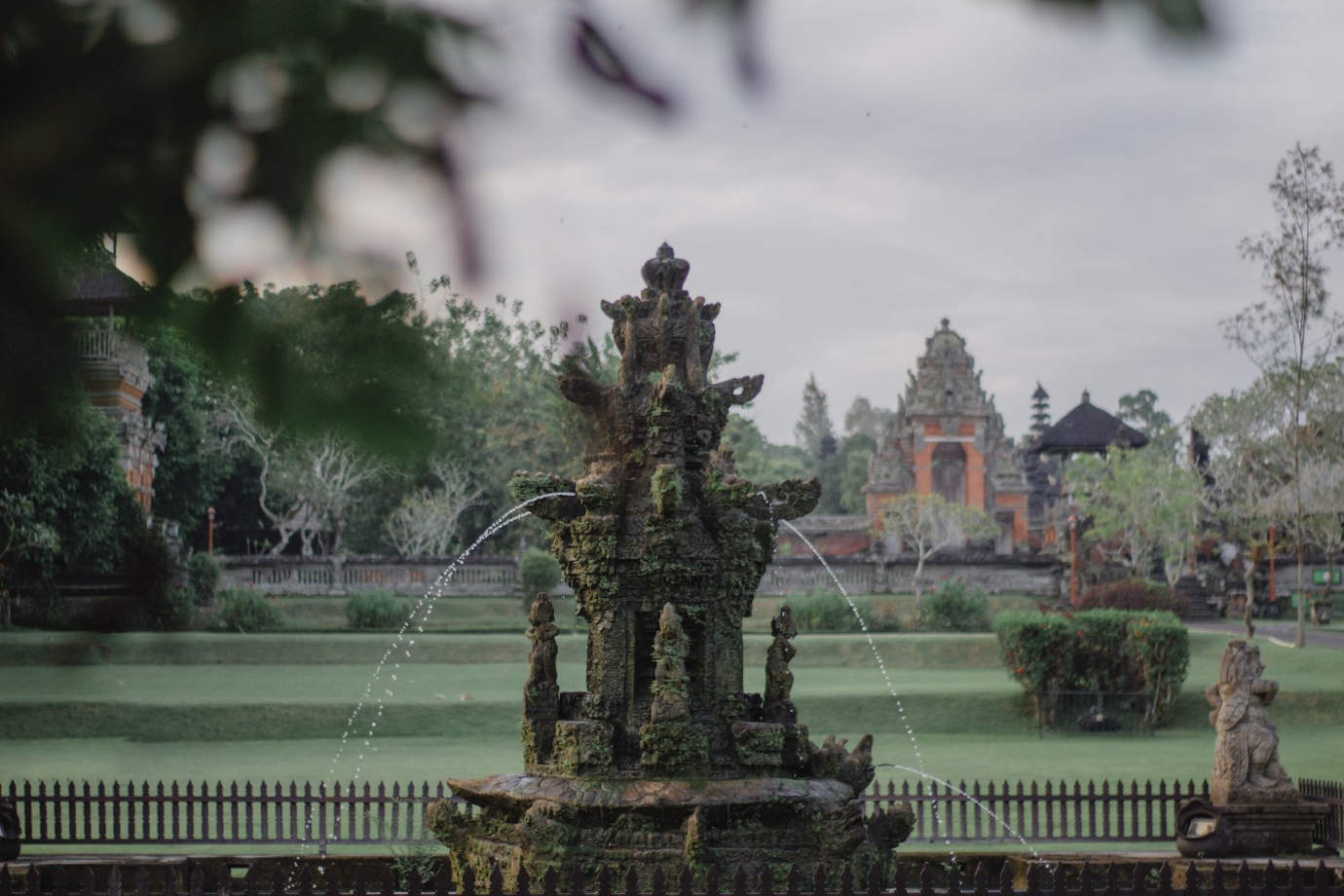 Taman Ayun Temple, located in Mengwi, Bali, is a stunning royal temple renowned for its elegant architecture and lush garden surroundings. Dating back to the 17th century, the temple complex features intricate wooden structures, serene lotus ponds, and beautifully landscaped gardens. As a UNESCO World Heritage Site, Taman Ayun Temple offers visitors a glimpse into Bali's rich cultural heritage and architectural marvels.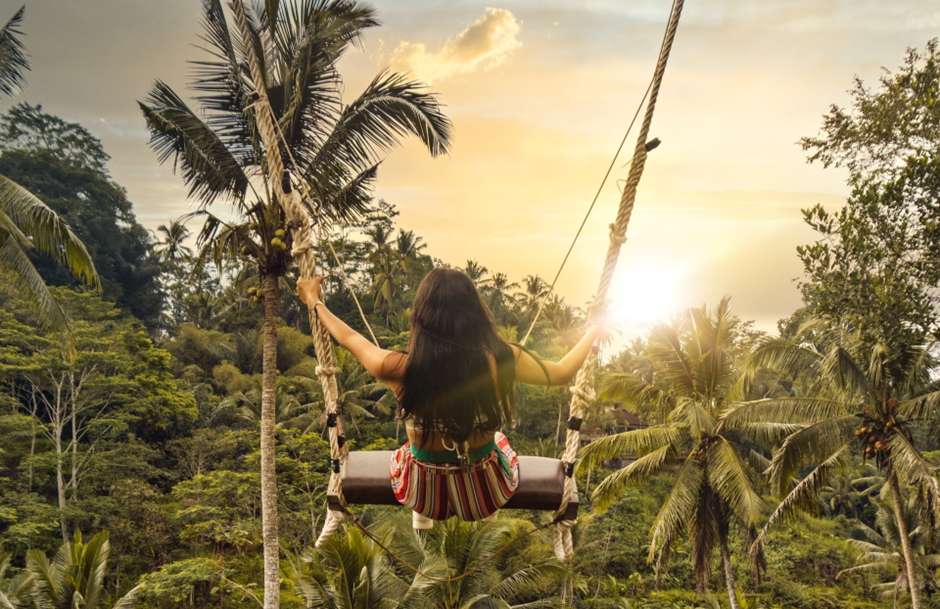 Next, Ubud Swing, located in the heart of Bali's cultural hub, is a thrilling attraction that allows visitors to experience the joy of swinging high above lush jungle landscapes. Set amidst picturesque rice terraces and tropical greenery, these swings provide an adrenaline-pumping adventure coupled with breathtaking views. It's a popular activity in Ubud, offering both excitement and a chance to capture stunning photographs, making it a must-visit for adventure seekers and photography enthusiasts exploring Bali.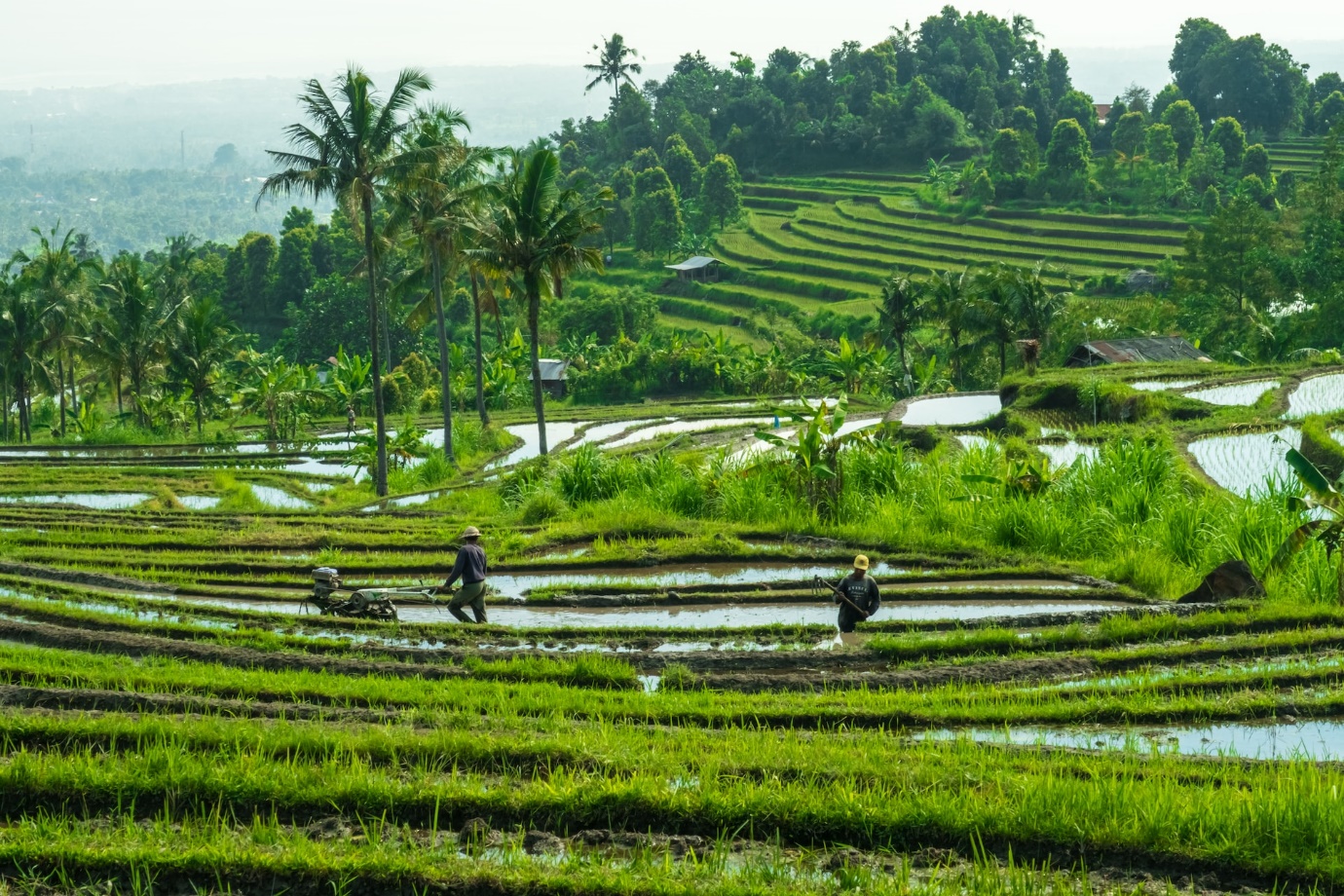 Finally, Tegalalang Rice Terrace, located in the heart of Bali near Ubud, is a stunning example of the island's iconic terraced landscapes. These lush, green rice paddies are sculpted along the contours of the Tegalalang Valley, creating a breathtaking sight against the backdrop of coconut trees and tropical vegetation. Visitors can explore the terraces, walk along narrow paths, and capture the stunning scenery. Tegalalang Rice Terrace is not only a popular destination for its natural beauty but also offers a glimpse into Bali's traditional agricultural practices!
Bali Shooting Club
Tanjung Benoa Watersport (watersport @ own expense) → Nusa Water Blow → Bali Shooting Club 4Gun/8Bullets → Shopping at "Ole Ole"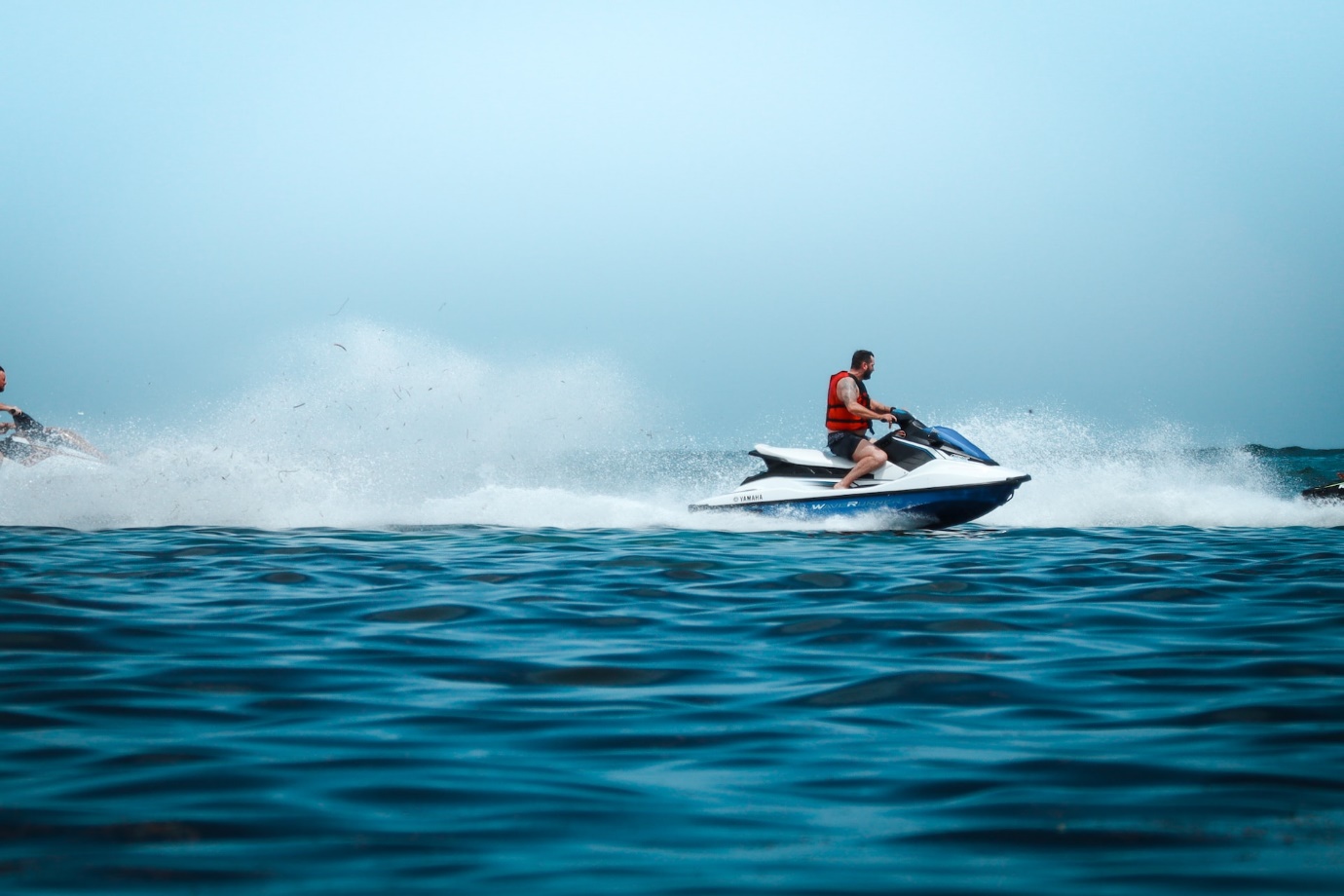 Firstly, Tanjung Benoa, located in southern Bali, is renowned as the island's water sports hub. With its calm waters and numerous operators, it offers a wide array of thrilling water activities, including jet skiing, parasailing, banana boat rides, snorkeling, and flyboarding. Visitors can enjoy these adventures in a safe and controlled environment, making it a popular destination for water sports enthusiasts and travelers seeking exciting aquatic experiences in Bali's tropical paradise.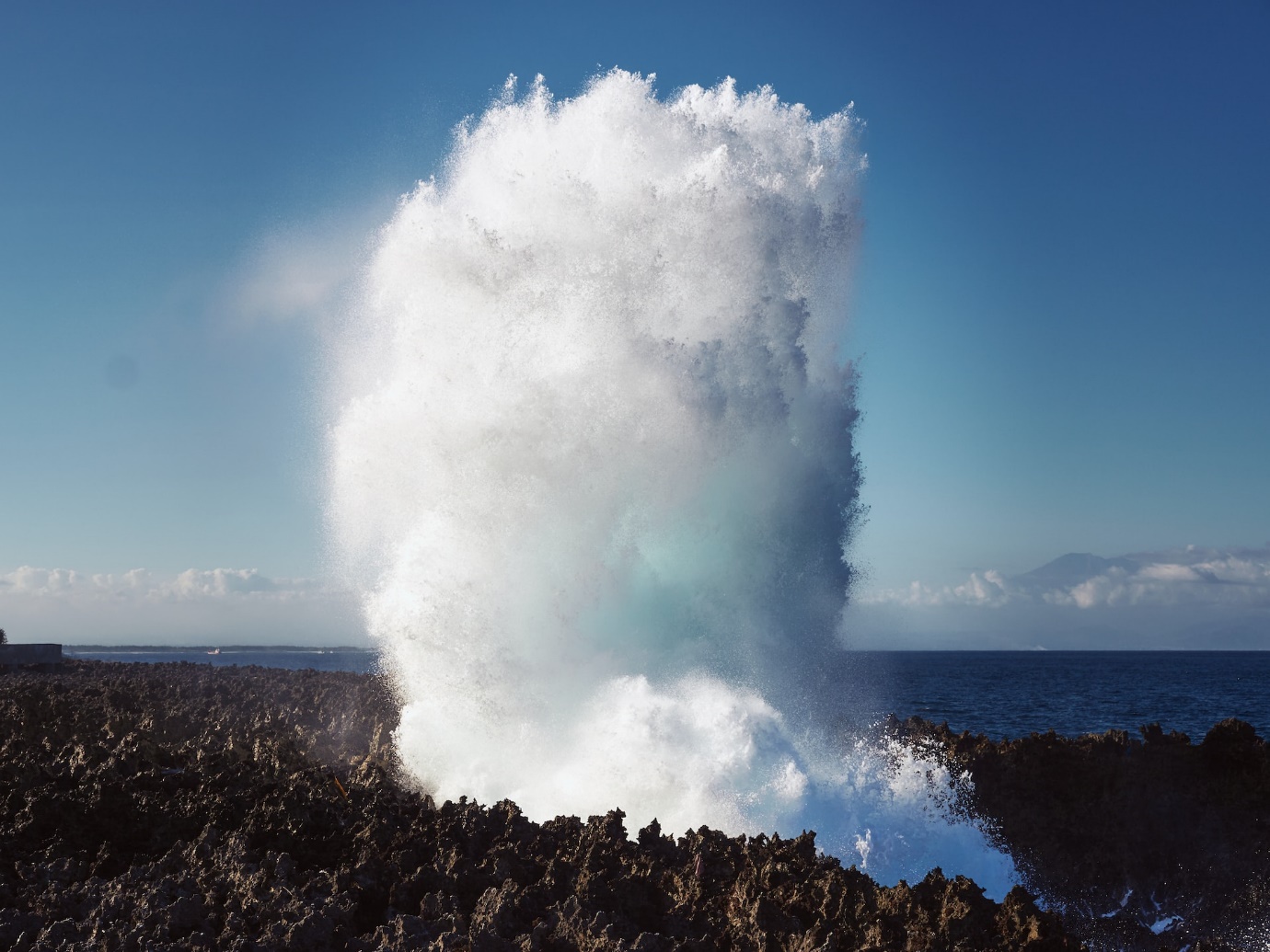 Seondly, Nusa Water Blow is a natural phenomenon located on the southern cliffs of Nusa Dua, Bali. It's a mesmerizing sight where powerful waves from the Indian Ocean crash against the rocks, creating a spectacular water display that shoots high into the air. Visitors can stand on designated viewing platforms and witness the dramatic waves crashing against the cliffs, resulting in a breathtaking and awe-inspiring experience. Nusa Water Blow offers a unique opportunity to witness the raw power of nature, making it a popular destination for tourists to marvel at the forces of the ocean.
Lastly, The Bali Shooting Club is a recreational facility that offers shooting experiences to both beginners and experienced shooters. It provides a safe and supervised environment for participants to learn about firearms and practice shooting various types of guns, including handguns and rifles. Visitors can receive expert guidance from certified instructors and enjoy the thrill of target shooting in a controlled and secure setting. It caters to individuals, groups, and tourists looking for a unique and adrenaline-pumping activity during their stay in Bali.
Turtle Island and Uluwatu
Tanjung Benoa Watersport (excludes watersport activities) → Turtle Island & Glass Bottom Boat → Puja Mandala (5 Region Temple) → Uluwatu Temple (No Kecak Dance)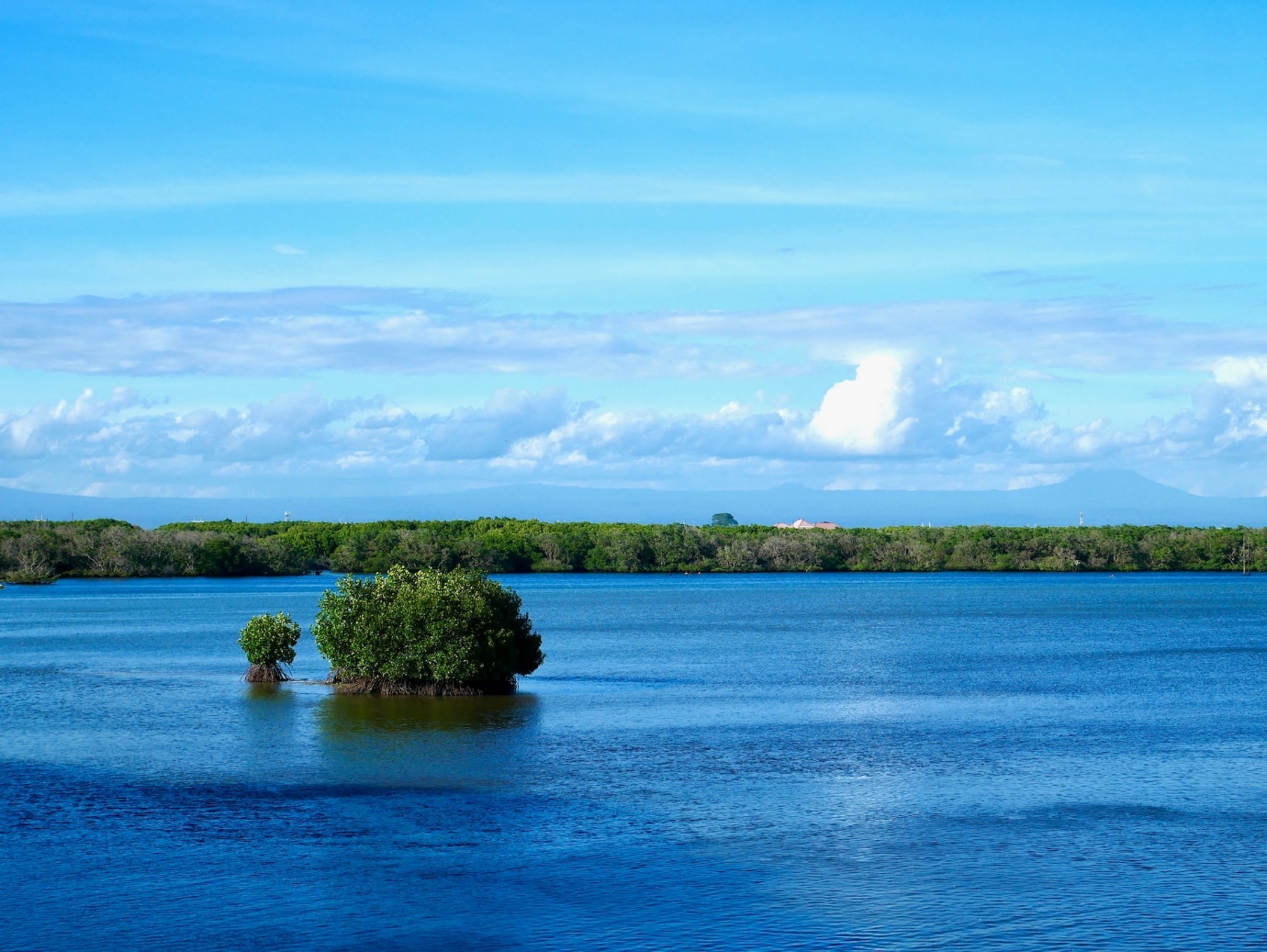 Turtle Island, also known as Pulau Serangan, is a conservation site in Bali dedicated to protecting sea turtles. Visitors can take a glass bottom boat tour to the island, where they can observe these magnificent creatures in their natural habitat through the boat's transparent bottom. The tour allows travelers to learn about sea turtle conservation efforts, interact with the turtles, and enjoy the vibrant marine life of the surrounding waters. It's a popular eco-tourism activity, offering a unique opportunity to appreciate Bali's marine biodiversity and support conservation initiatives.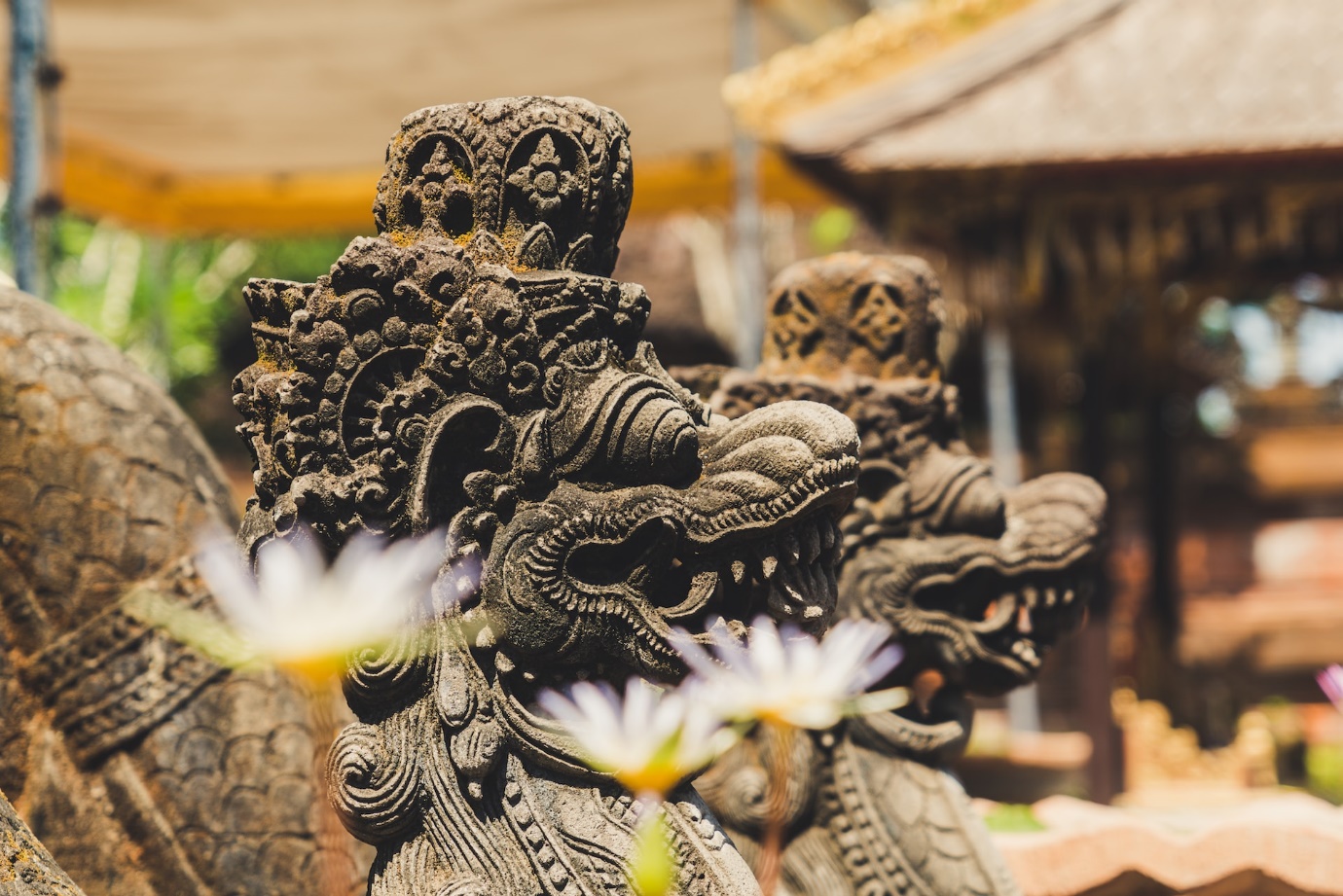 Apart from that, Puja Mandala is a religious complex located in Nusa Dua, Bali. It represents the harmonious coexistence of Indonesia's major religions: Hinduism, Buddhism, Islam, and Christianity. The complex houses a Hindu temple, a Buddhist temple, a mosque, a Protestant church, and a Catholic church, all situated near each other. Puja Mandala stands as a symbol of religious tolerance and unity in diversity, showcasing Bali's commitment to peaceful cohabitation of different faiths. Visitors can explore the complex and witness the architectural beauty and cultural significance of these religious structures, making it a notable cultural and religious attraction in Bali.
Wine Tasting Tour and Ubud Swing
Celuk Village → Mas Village → Ubud Swing → Sababay Wine Tasting Tour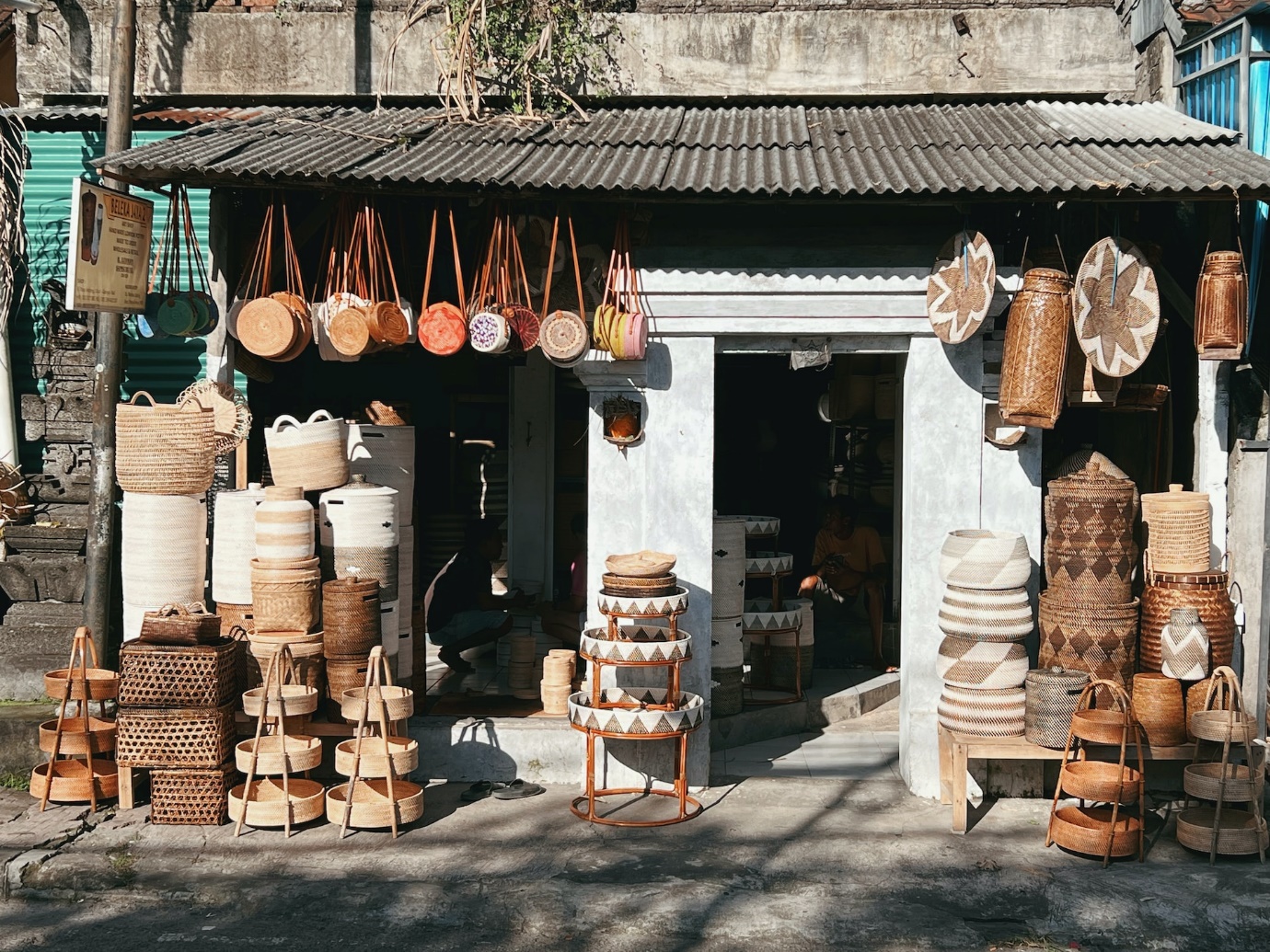 Celuk Village and Mas Village are both renowned artistic hubs in Bali, each specializing in a unique form of craftsmanship. Celuk Village is celebrated for its silver and gold jewelry, where skilled artisans create intricate pieces using precious metals. In contrast, Mas Village is famous for its woodcarving heritage, where craftsmen meticulously carve sculptures and masks from wood. Both villages offer visitors the chance to witness traditional craftsmanship, explore workshops, and purchase authentic Balinese art, making them must-visit destinations for those seeking cultural and artistic experiences in Bali.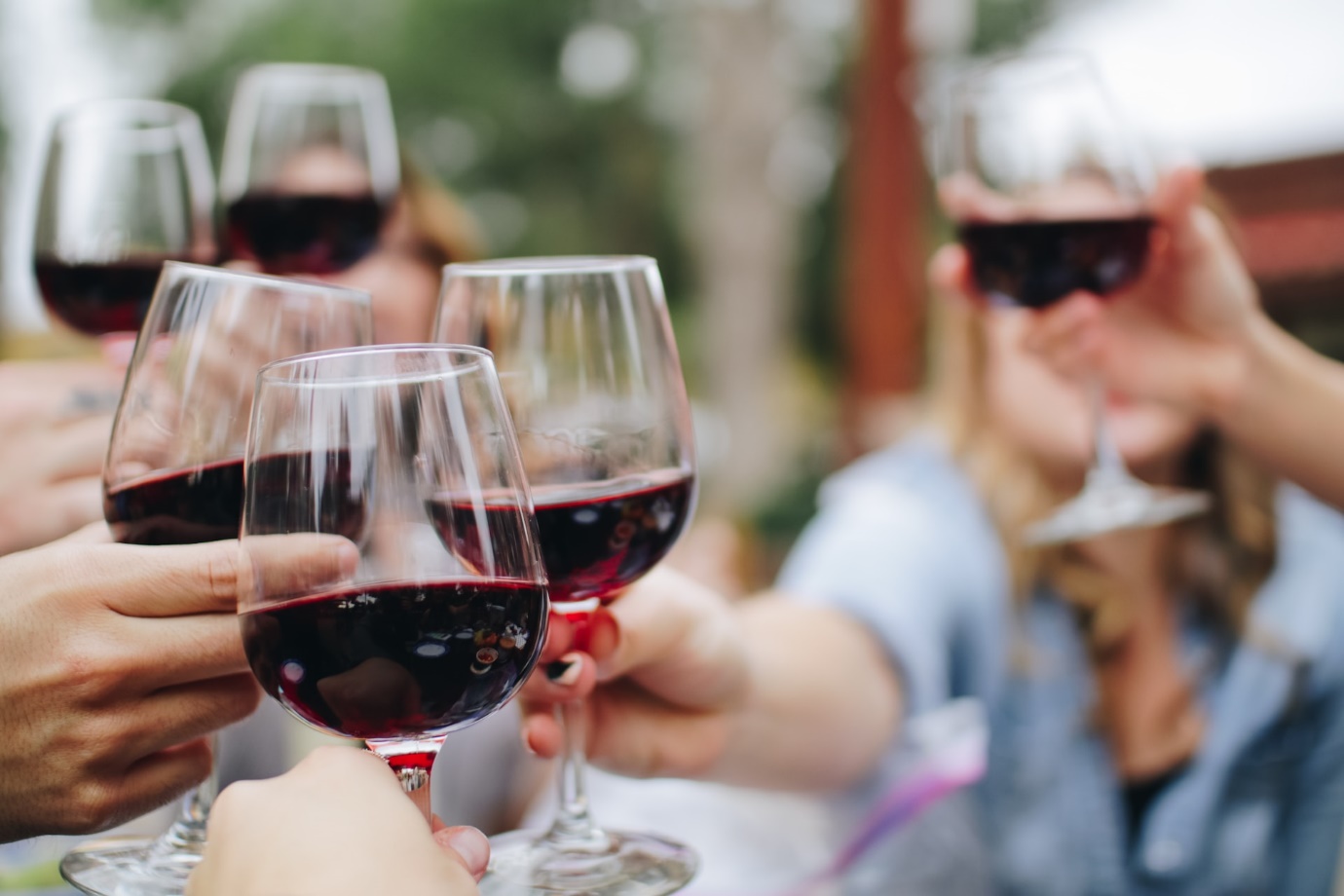 And Sababay Winery offers delightful wine-tasting experiences for enthusiasts and visitors. Guests can savor a range of locally produced wines, including reds, whites, and rosés, made from grapes grown in the picturesque vineyards of Bali. During a wine-tasting session, visitors can learn about the winemaking process, explore various flavors, and appreciate the unique characteristics of Bali's vineyard terroir. Sababay wine tasting provides a delightful and educational experience for wine lovers, allowing them to indulge in the flavors of Bali's burgeoning wine industry.
Interested? Click here to look through the itinerary for detailed understanding of the package. For further information, contact our Ground Tour Specialist: 03-2726 6002 and WhatsApp: 017-266 9588 .